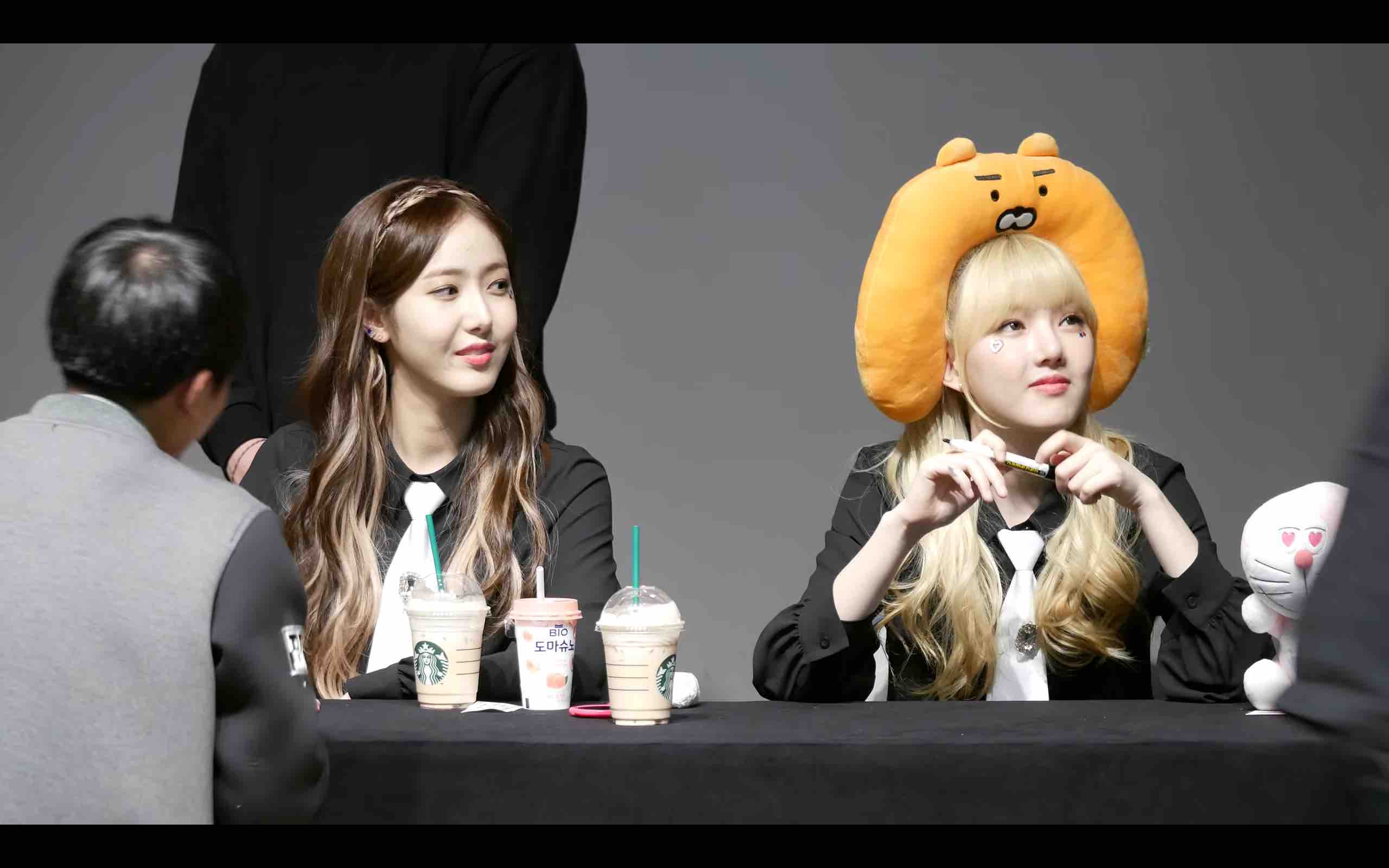 K-Pop And the Spy Camera Incident: Always Smile At the Customer!
In an online video clip, Yerin, member of the K-pop group GFriend, sits behind a table with a neck pillow perched playfully on her head. In front of her sits a man in a black jacket who leans forward slightly, removes his eyeglasses and hands them to her. She looks at them for a moment, then hands them back. Before leaving, the man elicits a high-five from Yerin; obviously uncomfortable, she complies, then turns to her left and says something to her manager: The man's eyeglasses had a spy camera in them.
Though Yerin remained calm and professional in this uncomfortable incident, she is facing peculiar criticism online for her handling of the situation. Some critics say she humiliated the man, that it wasn't necessary to point out the camera, and that the device may be have been odd but was ultimately harmless.
"I just watched the clip and she has such an icy look in her eyes, snitching to her manager," wrote one online commenter. "Is it wrong to record a video? A fan was recording the moment he met his idol, and he wasn't shooting anything sleazy. … Why is this guy the only one being criticized?" wrote another.
The incident was recorded by another camera and is making the rounds online, but it surely isn't the first time Yerin has had to deal with creepy behavior by a fan. And she's far from alone as a K-pop star, in having to manage relations with overly eager admirers, while maintaining a beautiful smile.
In the K-pop marketplace, fans are customers who objectify and commodify their idols, who in turn become products. The idols' management companies play on such voyeuristic expectations, sometimes going as far as to have members undergo plastic surgery for a project.
It's therefore the fans, or "customers," that maintain this framework, whereby the money they spend grants them a certain authority over their idols, who must then behave as their customers expect.
If you think along these lines, as the man in the video probably did, there was nothing unseemly about filming the "product" without her permission, since he had paid to attend the meet and greet. He may also have thought his filming was permissible because photography was allowed at the event, and he wasn't attempting to capture anything invasive.
It follows that the backlash to Yerin's reaction, calm as it was, was based on this type of commodification: Objectifying fans are miffed that she refused to comply and instead asserted her status as a human, not a product. For that moment, she was out of their control.
The limitations Yerin is placed in are not unlike that of South Korean service workers. The service sector accounts for a large and growing part of the GDP, and many employers and customers share the consensus that the customer is always right. Service workers are under constant pressure to smile through any rude or offensive treatment.
In any case, the man who irritated Yerin will have a tough time getting that close to her again. Jung Won-jung, a member of the public relations team representing GFriend, told Korea Éxpose via telephone that the man was kicked out of the meet and greet and has been banned from attending any of the group's future events.
Cover Image: Yerin (right) stares at the man who was recording secretly with his spy camera in his eye glasses (Source: Pnix _ from YouTube)
Jieun Choi wrote this radar report.
Become a subscriber to access all of our content.