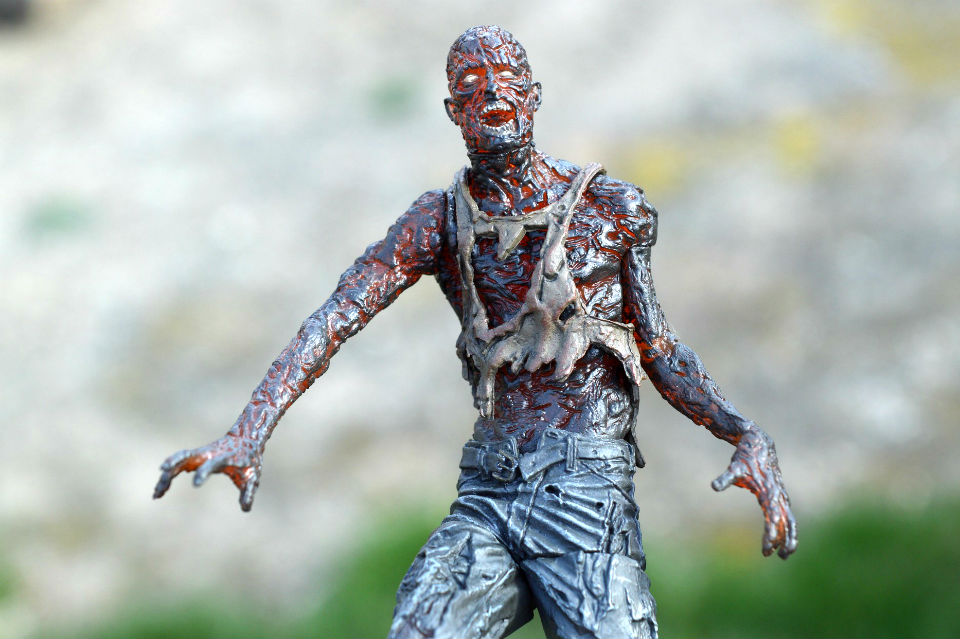 Face-Eating 'Zombie' Probably Not on Drugs
It's Monday morning, you're back at work, tired and bored already and… what?! The top-trending news term on portal site Naver is "Zombie drug." Irresistible. Click.
Cue a string of headlines reporting a story originally run by broadcaster SBS, the gist of which is this: A Southeast Asian man smashed his way through a window into a Seoul family home late at night, then bit two of the occupants, one of them on the neck. An unnamed "expert" interviewed by SBS speculates that the attacker may have taken a so-called "zombie drug," also named as "bath salts" in several reports.
The story is packed with alluring themes: zombies, drugs, foreigner crime, blood, neck-biting. By early afternoon, however, other media were debunking the SBS story, citing an anonymous source at Seoul's Gangbuk Police Station who said that the assailant was now thought to be a schizophrenia patient who had not been on drugs.
Gangbuk Police Station declined to comment on the case to Korea Exposé, on the grounds that the investigation was ongoing.
Illegal drugs are still a small problem in South Korea compared to many developed nations, although the rising number of offenses in recent years has threatened to undermine the country's "drug-free" image.
On May 31, South Korea's Ministry of Food and Drug Safety (MFDS) announced the introduction of measures to punish those caught advertising drugs for sale or drug manufacturing methods on the internet or social media. According to the ministry, the number of reported online drug crimes has skyrocketed in recent years, from 86 in 2012 to 1,120 in 2016.
The number of individuals caught for drug-related crimes and amount of seized drugs have also both risen steadily in recent years, reported the ministry, albeit not as rapidly as online drug offenses.
Despite the sensational zombie face-eating horror drug speculation in Monday's news, bath salts do not seem to have much of a presence in South Korea.
"In South Korea, the most common illegal drugs are marijuana and methamphetamine," says Kim Young-ki of the Prevention Project Team at the privately-run Korean Association Against Drug Abuse. "Drug trade is increasing on a global scale because of the internet and social media. Drug use here is on the increase, but the [number of arrested] drug users partly reflect stronger clampdowns by authorities too."
Cover image: Some sort of zombie (Source: Pixabay.com)
Become a subscriber to access all of our content.