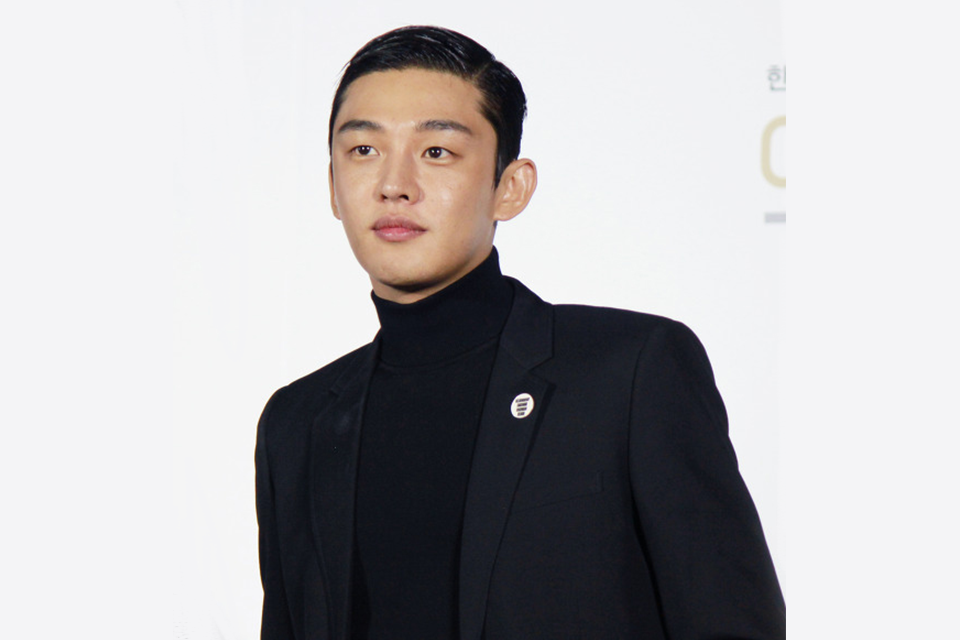 Yoo Ah Exempt: Another Celebrity Avoids Military Service
With both his name and "osteosarcoma" trending on giant portal site Naver, actor Yoo Ah-in found himself the center of Internet attention on June 26, joining the ranks of South Korean men exempt from mandatory military service.
On May 22, Yoo received the last of five health examinations that began in December 2015, receiving a health status that confirmed he was unfit to serve. According to a Jun. 27 article in the daily Chosun Ilbo, the 30-year-old actor first suffered an injury to his right shoulder muscle on the set of "Tough as Iron" in 2013 and experienced worsening symptoms while filming "Veteran" the next year. The diagnosis of osteosarcoma, a type of bone cancer, came in 2015, the article said.
Yoo's announcement follows that of singer and actor Seo In-guk, who revealed earlier this month that he also would not serve. Seo, who left military training in April to receive a physical examination, then received yet another and was declared exempt from service after receiving a grade 5 health status. Seo was deemed to be suffering from osteochondritis, a joint disorder.
In a country where military service effectively serves as a marker of manhood, getting around the requirement is a bittersweet experience. South Koreans who avoid mandatory conscription must gear up to face a significant backlash, especially from their male counterparts, who spend about two years in uniform — and those who live in the limelight must have even thicker skin.
When actor Kim Woo-bin was diagnosed with nasopharyngeal carcinoma — a rare breed of cancer — last month, netizens were not afraid to voice cynicism about the 29-year-old, who has not yet served. Particularly angry comments included, "Quit f***ing around and just go to the army," and "Looks like his hair is gonna fall out. Shin Min-ah will probably break up with him." Reactions to Yoo have not been much different, ranging from supportive fans to joking, doubtful comments.
While Internet trolls and hate-filled commenters abound on news sites, military conscription is an especially touchy subject. Is exemption yet another of the many privileges enjoyed by celebrities, who occupy a social status beyond that of the average South Korean? Considering the masses of fans who mournfully flock to military bases to see their favorite oppas — a Korean term used affectionately by young women for young men — off to the army, it's not surprising that Yoo, Seo and Kim were immediately met with distrust and bitterness.
Various media sources reported that Yoo expressed "firm determination" to serve, and that he said as long as the bone tumors did not progress abnormally, it was sufficiently likely he could serve in the military.
But the "I'd love to serve, but I can't" narrative does little to appease cynics. With military service always a hot-button topic, and South Korean men constantly going to new lengths to have the easiest two-year experience, it actually seems it doesn't even matter whether celebrities' diagnoses are real or exaggerated. At the heart of these comments lies a deeper anger: Simply put, it's just too unfair for one person to have fame, money and exemption.
Editor's Note: An earlier version of this article incorrectly stated in the second paragraph that Yoo Ah-in received a grade 7 health status that confirmed he was unfit to serve. Yoo received a health status that exempted him from military service, but it was not grade 7.
The article also incorrectly stated in the third paragraph that Yoo Ah-in was deemed to be suffering from osteochondritis, a joint disorder. It is actually Seo In-guk who received the diagnosis of osteochondritis, not Yoo. The article has been edited to reflect these two facts.
*
Cover image: Yoo Ah-in at Busan International Film Festival in 2015 (Source: ANJU on Wikimedia Commons)
Become a subscriber to access all of our content.