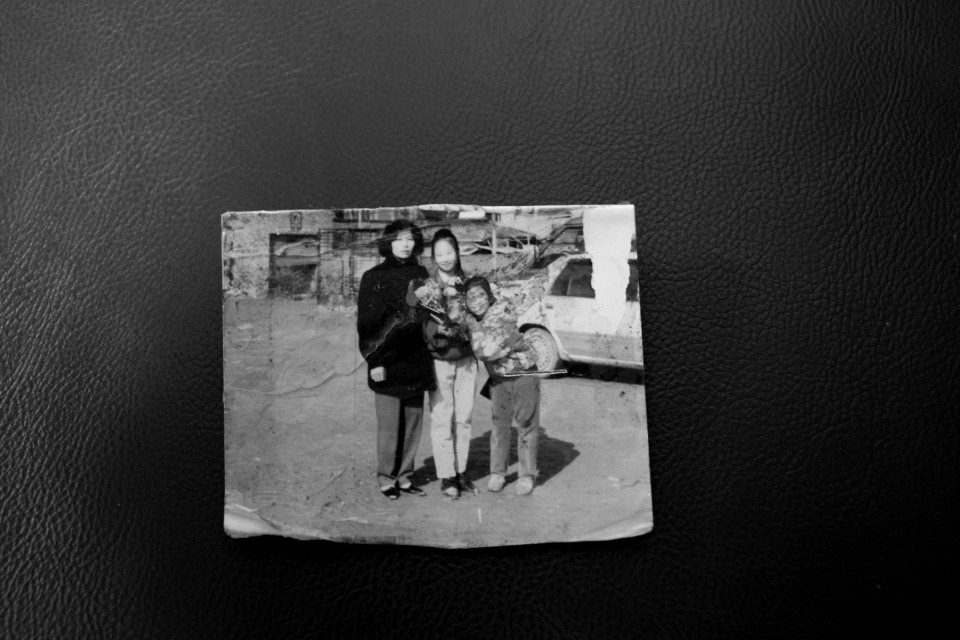 When Your Child Goes Missing For 18 Years
What would you do if your child went out one day and never came home? In South Korea, when a child goes missing, over 99 percent of them are found in the first two days. But the families of the remaining 1 percent may suffer for as long as 40 years.
Song Hye-hee is probably one of the most famous missing persons in South Korea. If you can understand Korean and drive around the country, you have probably seen a grainy picture of a teenage girl with a bob, hanging on a huge banner that reads, "Please help me find Song Hye-hee!!"
The steadfast figure behind the thousands of banners — and tens of thousands of smaller flyers — is that of a 64-year-old father who has been searching for his daughter for over 18 years.
February 13, 1999, Pyeongtaek city in Gyeonggi province, around 10 p.m: Song Hye-hee got on the bus home after spending the day with her boyfriend and friends. It should have only been about a 15-minute drive.
According to the village bus driver, who was familiar with most of his passengers, 17-year-old Hye-hee stepped off the bus, followed by an unknown man in his 30s, and walked towards her house through a dark alley in the countryside, where her parents lived off their farm and raised livestock. The driver recalled smelling alcohol from the man's body.
That was the last that was seen of her. When she didn't return home by 11 p.m, Hye-hee's father, Song Gil-yong, began searching the premises but found no leads or evidence. The next morning, Song called the police to register a missing person case, but the police didn't start investigating for another three days, justifying the delay with the coinciding lunar new year holiday.
When the police began the investigation three days later, it was already too late. They tried to find the drunken man who had allegedly followed Song Hye-hee the night she went missing. Unfortunately, there was hardly any evidence that could help track a person down, especially since CCTV had not been installed in buses at the time.
The police also deployed forces around the neighborhood to locate a possible body, covering fields, reed beds, sewers, mountains and more. Authorities narrowed down their search to men who had returned to the area in preparation for the holiday season, but their search was ended with no fruitful outcome.
Missing children are categorized into three main types: abductees, runaways and the abandoned. In 2016, around 38,000 missing people were reported to the police — around half of them were children.
The majority of cases are resolved within the first 48 hours; in 2016, for example, only 285 people out of the approximately 38,000 reported missing were not found.
Children missing for long-term periods (legally speaking, for over 48 hours) are more susceptible to assault or human trafficking.
A 2014 case study on the experience of parents of long-term missing children revealed that 65 percent of long-term missing children were found dead, and 46 percent of abducted children became victims of sexual or physical assault.
The statute of limitation on Song Hye-hee's case, legally categorized as an abduction, expired in February 2014. But that means nothing to her father, who continues the search.
"Hye-hee was a bright and popular student," he said. She consistently ranked in the top tier at her high school and was a member of the student union.
"When I drove her to school sometimes, I remember her whining and asking me for more pocket money. Sometimes I'd snap back: Why does a student need more money? Now I wish I hadn't; I wish I'd given her everything she ever wanted."
When I visited Hye-hee's father, Song Gil-yong was hospitalized at a clinic in Pyeongtaek. His health had been deteriorating for a while, compromised by spinal stenosis, a back disc and a cerebral infarction. Recently, he hurt his back again, falling off a ladder while putting up banners advertising the absence of his younger daughter.
Song is not a well-to-do man. From the insufficient 500,000 won he receives per month from the government (around 440 U.S dollars), he pays 50,000 for rent and spends about 300,000 on making flyers. He barely has enough to pay his medical bills, and sustains himself with the rice and banchan (side dishes) the government sends to his house every month. From city to city, Song hands out an average of 500 flyers and puts up 20 banners each day, five days a week.
Song drives around all over South Korea, conducting his own private investigations.
For the past fourteen years, his search has been mostly solitary. In 2003, four years after Hye-hee went missing, his wife committed suicide with an overdose of pills. She was found wrapped in banners, holding onto her daughter's picture. The couple had continuously been on the road: They relied on instant noodles and alcohol and lived in a truck travelling around the country. His wife had heart problems and was suffering from depression.
"When I came back home, she was lying cold on the floor, clutching our daughter's picture close to her chest," Song Gil-yong said. Song himself has attempted to end his life twice.
Unfortunately, Song's story is one told by hundreds of parents in South Korea. Many parents of children who went missing for years, like Hye-hee's, often exert themselves until they reach their physical, mental and financial limits.
Over 40 percent of the parents of long-term missing children lost their jobs, said a 2006 study by professor Kim Seong-chun at Joongang University. Their search efforts were estimated to collectively cost around 570 million won (about 500,000 U.S dollars), although the cost is predicted to be much higher nowadays.
"It's like this with any parent," Song Gil-yong says. "You can't give up on your child."
Song, too, has given up his previous job — of selling dogs to restaurants — and survives on monthly financial assistance provided by the government to low-income holders to sustain a basic livelihood. He also receives donations from Green Umbrella Child Institute, an organization that collects donations, advocates for and researches issues regarding children — all this brings his monthly income to around 500,000 won (approximately 440 dollars) per month.
Song was categorized as a credit delinquent after his debts accumulated, to pay for more flyers and banners. Before his health compromised the search, Song worked extra hours doing manual labor in construction. He even donated his blood to earn extra cash for notices about Hye-hee.
Song's devotion and diligence, resulting in copious numbers of banners, have instilled a widespread awareness about his daughter. He's been on the biggest TV networks in South Korea, including KBS, SBS and MBC. The week I interviewed him, he'd gotten another interview request from Joongang Ilbo, a major daily newspaper.
But Song said that this fame and attention did not always contribute positively to his search.
There have been cruel prank calls and scams; the caller would swindle Song out of millions of won, claiming to have his daughter in custody or promising her safe return. Some directed him to where his daughter may be; only when he got there would he realize it too was a false lead.
There were also plenty of acts of kindness. For a couple of years, an anonymous donor has been sending him banners and flyers pro bono every other month. Sol-Bee, a singer in Korea, also lent a hand by launching a 'Find Project' and composing a song dedicated to Hye-hee. Every month, 300 to 400 students from Cheongnyangni high school in Seoul hold a 'Find Song Hye-hee' campaign.
People often point fingers at Song Gil-yong for being 'obsessed' and 'crazy.' "It's not like I haven't tried forgetting about her," he says. Two years ago, his body suffered a temporary half-paralysis (a symptom of cerebral infarction) after drinking alcohol for 12 days in a row as he pushed himself to put her behind.
After Song's eldest daughter got married and started building a family of her own, he has felt lonelier and feels an even stronger urge to search for his missing daughter. But his older daughter, who is working at an insurance company in a nearby city, doesn't want her father to appear in the media. Song is caught in a dilemma: He is afraid that he might lose the one family member left in his life, but that would come at the cost of cutting back on the search for his other daughter.
From time to time, Song Gil-yong meets with other families of long-term missing children through the Korea Citizens Association for Finding Missing Children and Family, an organization that began in 1991 after the infamous 'frog boys' case grabbed the nation's attention.
"The Frog Boys": In 1991, five boys went missing in Daegu. They had left home to collect salamander eggs in the woods (but public misconception has it that they were looking for frog eggs, hence the nickname for the case). 11 years later, their remains were found behind a high school in Daegu.
In the 1990s, missing children over the age of 8 were considered 'runaways'; this meant that families, not the police, had to take full responsibility for finding their own children.
Fortunately, the burden is relatively lighter on the families nowadays, particularly thanks to the 'missing child protection and support law,' enacted in 2005. This was South Korea's first-ever law stipulating specific policies and definitions of missing children cases.
The law was amended multiple times since then to expand the applicable age of missing children (previously from 0 to 13; now 0 to 18), and in 2012, a new amendment stated that policemen are to immediately follow up on missing cases through various search methods, location service, and DNA tests (thereby minimizing the delay that Hye-hee's father had to face during the lunar new year in 1999).
Guardians of children are highly encouraged to pre-register their children's fingerprints into a system that could help with the tracking — this was a policy implemented in 2003, after a disabled child was found as a corpse.
Since these improvements were implemented, the number of missing child reports has steadily been decreasing since 2012, until it suddenly increased by 0.02 percent in 2016. The police has attributed the increase to over-reliance on cutting-edge systems, which seemed to have lessened caution among the public.
However, the fact remains that only 33 percent of the applicable subjects in South Korea (anybody from 0 to 18 years of age, mentally disabled, and persons with dementia) have their pictures and fingerprints registered in the police database. And given the limited budget and manpower the police are able to provide, investigations continue to face hurdles, and families continue to conduct their own searches.
According to Suh Ki-won, the director of Find a Missing Child Association of Korea, there have only been a few rare cases when long-term missing children were found. But even the slightest chance is enough to fuel into unrelenting hope, he told Korea Exposé.
Suh said that different organizations affiliated with missing children are advocating to abolishing the statute of limitation for missing children. In 2011, children 12 years or younger were excluded from the statute of limitation; but teenagers (aged 13 to 18) are still subject to a "legal expiration," like Song Hye-hee's case, because about half of the missing cases in this age group turn out to be runaways.
"I remember Hye-hee whining at her mom, asking for money," said Song Gil-yong. "I regret not giving her everything she wanted. I should've…" He trailed off, and said he purposefully avoids looking at high schoolers even today, because he cannot bear being reminded of his daughter.
After long days of giving out flyers and putting up banners around the country, Song returns home, where walls are plastered with pictures of his daughter. "Sometimes when I wake up in the morning, I check to see if she came back. She has taken root in my heart. I long for her every moment of my life."
"Hye-hee, I wish for nothing more than seeing your face one last time before I die. I'm sorry I couldn't protect you."
Cover image: Song Gil-yong's wife and two daughters, in happier times before Hye-hee disappeared. (Haeryun Kang/Korea Exposé)
Become a subscriber to access all of our content.