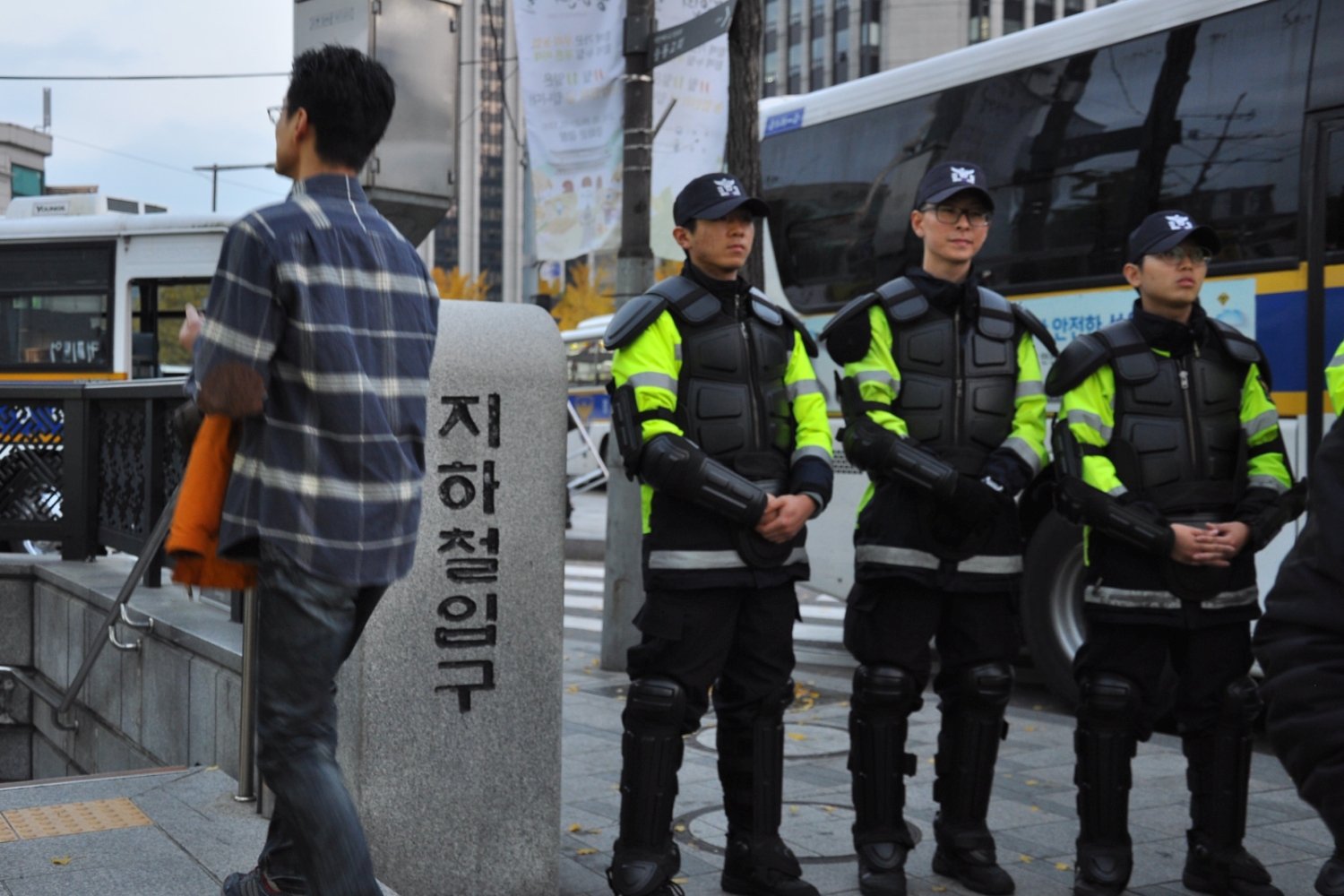 Weekly Brief: Dec. 12th - 18th
Nicaragua breaks up protest at South Korean-owned factory
Normally union-friendly Nicaragua stamped down on a union protest at a South Korean-owned factory after workers complained about working conditions. The company fired the union leadership and called the police, who detained a dozen workers. The two countries signed an FTA just last month, and there's speculation that the government got involved because they want to look business-friendly to other South Korean companies. For the record, South Korea has the worst rating for workers rights, putting it on par with Bangladesh and Qatar.
Demonstrations have changed, but the courts have yet to catch up
There's hope that demonstrations will become a legitimate part of South Korea's political scene after the recent, very peaceful examples. Two rulings this week, however, show that the courts are still cracking down.
Last year, police arrested a union leader for his role in organizing a demonstration in November 2015. An appeals court this week found him responsible for violent acts of a few demonstrators in an otherwise peaceful protest. His sentence: three years in prison.
Similarly, an appeals court upheld a fine against an artist for distributing leaflets in 2014 and 2015 satirizing the president. The leaflets were quite tame compared to the parodies we saw during this year's rallies.
Untrained police conscripts used as riot police
Many of the police officers mobilized for demonstrations are conscripts — young men completing their military service as part of the police force. They're young and not trained for protests, and aren't always able to deal with the high pressure situations that arise. A military human rights NGO is looking to start a constitutional challenge against using untrained conscripts as riot police.
That's a lot of chicken
With the popularity of fried chicken in South Korea, it's not too surprising that there are three times as many live chickens in South Korea as there are people. Or there were, rather. A particularly viral strain of avian flu is wreaking havoc on local chicken and duck farms, and so far the government has culled roughly 10% of them. With any mass slaughter at this scale, there are of course concerns about how the birds are put down.
In brief
Activists from Pakistan held a protest in South Korea against the Pakistani government's role in atrocities in the Balochistan province in Eastern Pakistan.
The large and historic dog meat section in Moran Market will be shut down by city officials in Seongnam.
17:1: The ratio of women to men who take parental leave
In depth
***
And that was the news from last week. We value your feedback. Send any questions, comments, errors, or omissions to weeklybrief@8d2.359.myftpupload.com.
Weekly Brief is a collection of the must-read articles regarding human rights and social issues in South Korea, produced in collaboration with the Korea Human Rights Foundation (KHRF / 한국인권재단). The views expressed here do not necessarily reflect those of KHRF.
Become a subscriber to access all of our content.