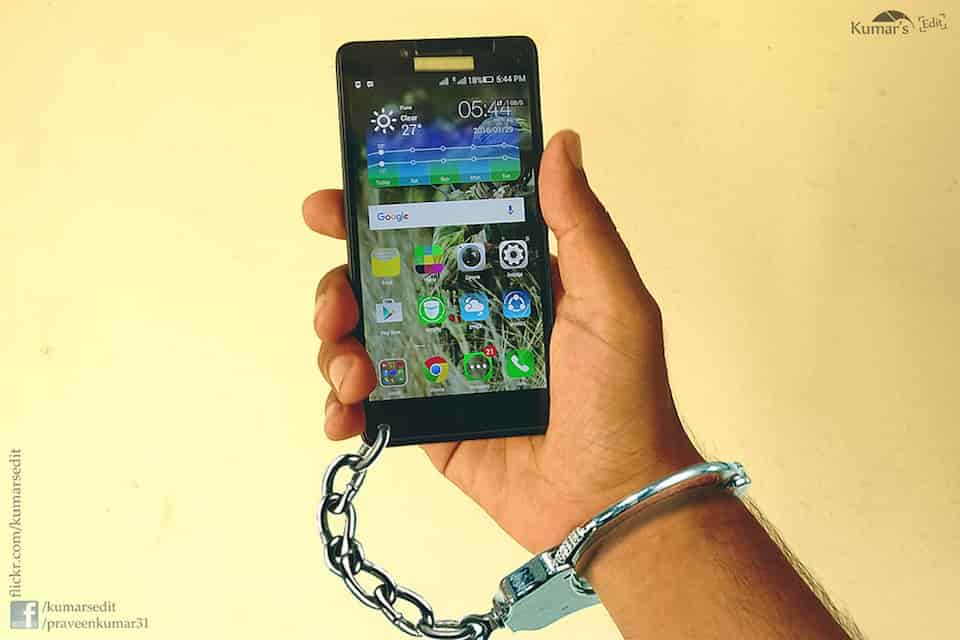 Is Telecom Oligopoly Behind S. Korea's World-Class Mobile Data Prices?
South Koreans are among the world's most avid users of mobile data and, according to one report, they're paying the world's highest prices for it.
The latest Digital Fuel Monitor report by Rewheel, a Finnish management consultancy, ranked South Korea first out of 41 countries, paying 13.4 euros for a gigabyte of 4G mobile data. That was over 44 times more than mobile users pay in Finland, where the average price is 0.3 euros.
Not deterred by the high prices, South Koreans use more data than people in most countries, ranking seventh with 4.5 gigabytes a month in 2016. The six countries where people use more data than South Koreans on average had much cheaper data fees. In four of those top six countries, 30 euros was enough to buy a month of unlimited data; for that amount, South Koreans only received 0.3 gigabytes.
The report says that in almost all countries, 4G LTE data rates fell by approximately 30 percent from the first half of 2017. It also mentioned that as of Nov. 2017, unlimited mobile data plans that don't cut the speed beyond a certain volume are available in 23 out of 41 countries. South Korea is not one of them.
This reflects a perennial problem in South Korea's telecommunications market: oligopoly. Three main operators, SK Telecom, LG U Plus and KT, effectively run the industry even after the government introduced a Mobile Virtual Network Operator (MVNO) policy, known as "thrifty phone" policy, in 2011. The MVNO policy aims to lower mobile phone charges by allowing new players to lease networks from existing operators in order to provide wireless services.
By early 2017, there were more than seven million MVNO users, accounting for over 11 percent of the total mobile phone users, according to the Ministry of Science, ICT and Future Planning. But recent data suggest that the momentum may have been thwarted, possibly by the major operators. Since September, the top three carriers have introduced price incentives due to government pressure, luring more customers from MVNO companies. According to Korea Telecommunications Operators Association, in Nov. 2017 alone, over 61,000 MVNO users moved to the top three operators, whereas only 57,000 moved the other way. Three of the top 10 MVNO companies were subsidiaries of the top three, pre-existing carriers.
These three South Korean mobile carriers also ranked among the world's top ten most expensive mobile data prices in the report.
Rewheel's September report suggested that there's a "near zero marginal mobile data cost," evidenced by one Finnish network's the capital expenditure remaining flat since 2011, while its mobile data traffic grew more than 20 times in the same period. This may explain the global tendency of reducing mobile data rates, which South Korean operators have been slow to adopt.
Cover image: South Koreans are among the world's most avid users of mobile data, while paying the highest prices for it according to one report. (Source: Kumar's Edit via Flickr, CC BY 2.0)
Become a subscriber to access all of our content.