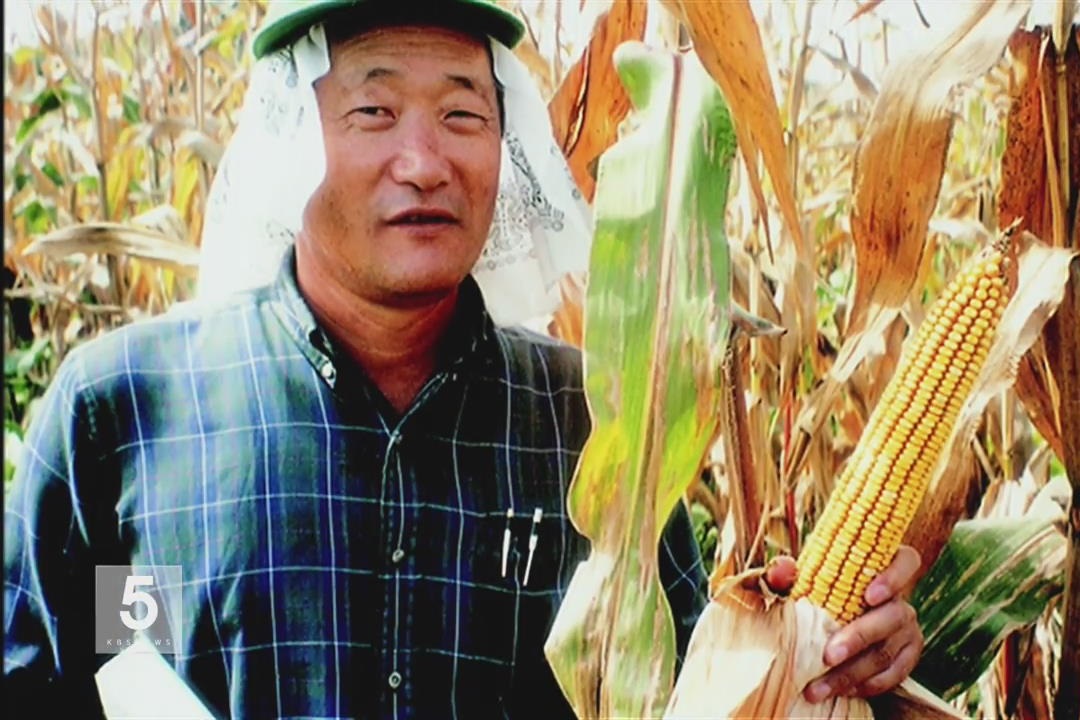 A-maizing Ambition: "Dr. Corn" Runs for South Korean Presidency
It's not uncommon for seemingly random figures to run for power in a democracy. South Korea is no different: On Friday, a man dubbed "Dr. Corn" will announce his bid for the presidency in a press conference at the International Corn Foundation in Pohang. His name is Kim Soon-kwon, and he's an agricultural scientist, lauded for creating a new African hybrid of corn. He is also a retired professor and allegedly a five-time Nobel Prize nominee. (At the time of publication, Nobel did not return Korea Exposé's requests for verification.)
According to the National Election Commission, nine presidential candidates have so far formally registered for South Korea's upcoming presidential election in May. There are the big-namers like Moon jae-in, Ahn Cheol-soo and Sohn Hak-kyu, and many you've probably never heard of.
Other virtually-unknown independents running to be South Korea's 19th president include an electrical engineer, the CEO of a medical machine company, and the head of a civil engineering firm. One notable figure is Mr. Kim Sun-dong, a former member of the disbanded leftist United Progressive Party, accused of demagogy and sympathizing with North Korea. His name, "Sun-dong," is ironically homophonous with the Korean word for "demagogy."
And then there's "Dr. Corn" who is launching his lonely fight. "I am planning to unify Korea in two and a half years," he told Korea Exposé in a phone interview. "I'm confident I can make it happen." He stressed that unification is necessary for South Korea's future development, a statement so uncontroversial it is widely accepted as common sense in this country. True to his background as an agriculturist, Kim expressed deep concerns for the country's farms. "Farmers are suffering due to a malfunctioning government and the import-dependent economy," he said.
There have always been candidates like Kim, who remain under the radar. The most outrageous of the non-mainstream candidates is probably this man: Huh Kyung-young.
"I can change the 23 chromosomes and 40,000 DNA in the human body," Huh is notorious for saying. "I can cure cancer in 0.1 seconds just by looking into the patient's eyes." Famous for his ridiculous, catchy quotes, he enjoyed nationwide fame when he also debuted as an electro dance singer in 2009, releasing his song "Call Me."
One of Huh's videos, "Right Now."
He ran for presidency twice in 1991 and 2007; although most people took him as a joke, he won nearly 100,000 votes in the 2007 presidential election, accounting for 0.4 percent of the total.
Candidates must pay 60 million won — over 50,000 U.S dollars — just to register for candidacy. People can laugh at the minor candidates for running against all hope; but for them, this is serious business.
"Dr. Corn" was seriously concerned: "I'm doing this because the country is in a mess…. Someone has to fix this problem."
Cover Image: Kim Soon-kwon, or "Dr. Corn," is also the CEO of the International Corn Foundation in South Korea. (Source: KBS)
Seohoi Stephanie Park wrote this radar report.
Become a subscriber to access all of our content.