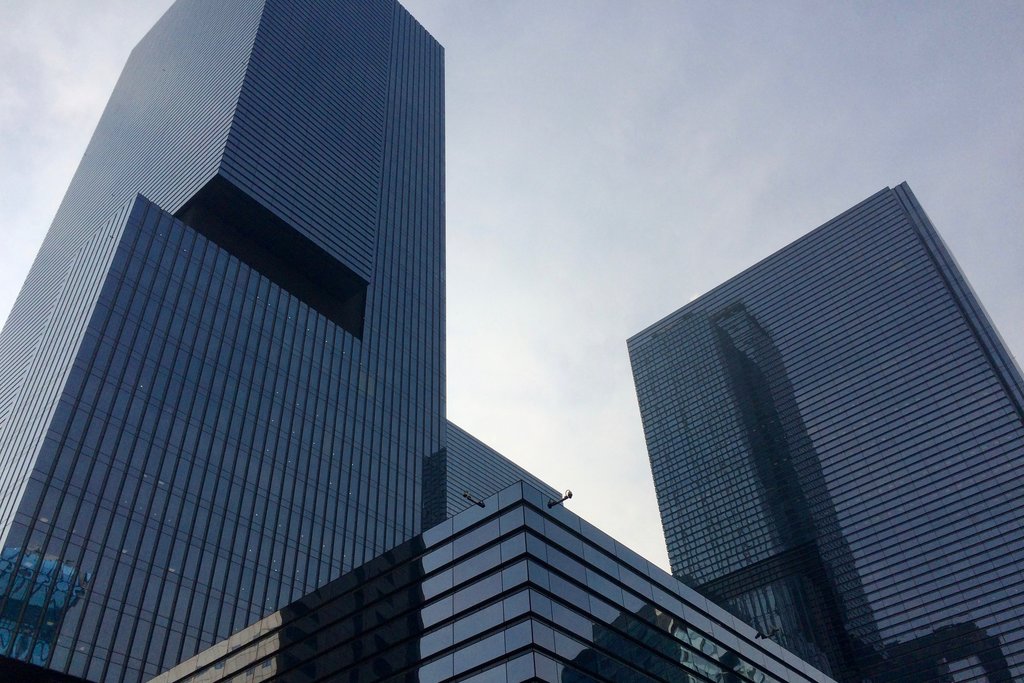 Still Impenetrable: Samsung Heir Lee Jae-yong Avoids Arrest to Mixed Reactions
The months-long scandal that has convulsed the top ranks of South Korean politics and business took a turn in the early hours of Thursday, as a court declined to grant an arrest warrant for Lee Jae-yong, vice chairman of Samsung Electronics, the country's most prominent company and the crown jewel of the Samsung Group.
Though many civic groups and members of the progressive establishment have decried the court's decision, businesses and conservative pundits have reacted with praises.
The special prosecutor investigating the case had requested that Lee, the only son of Samsung Group's ailing chairman, be detained on charges of bribery. The charges stem from allegations that Samsung subsidiaries gave millions of dollars to foundations run by Choi Soon-sil, in exchange for President Park Geun-hye's assistance in securing Lee management control over the Samsung Group.
As Lee waited in a detention facility in Seoul, the court took more than twelve hours to announce the decision to deny the arrest warrant, citing a lack of evidence. According to a statement released by the special prosecutor, the court found that "looking at the contents of and progress made in the investigation, it is difficult to recognize the reason, necessity and appropriateness of arrest at this stage."
The prosecutors have sought an arrest warrant, marking a break from past legal cases involving top-brass at chaebols, as business conglomerates are known in South Korea. In previous cases, prosecutors typically requested indictment without detention.
Had Lee been arrested, photos of the handcuffed head of the country's biggest business empire being led into detention may have carried significant symbolic weight, and partially assuage members of the South Korean public, who have been given to believe that the wealthy elite are above the law in this country.
Instead, after hearing the court's decision, Lee was quickly whisked away in a car.
As massive street protests have taken place in South Korean cities in recent months, one key public demand, along with Park's resignation, has been the reining in of corruption and collusion between politicians and business leaders. The special prosecutor's efforts to arrest Lee may have been spurred by the current zeitgeist.
The weekly Saturday protests, which had been gradually growing smaller due in part to the onset of colder weather, may see an uptick in the coming weeks, as some protesters could interpret the court's decision of another example of business brass getting off easy.
Lee Jae-yong is the grandson of Samsung's founder, Lee Byung-chul. His father, Lee Kun-hee, is still the nominal head of Samsung, but has not been seen for nearly three years after suffering a heart attack.
Chaebol leaders have long occupied a special place in the South Korean legal system. In the past, prosecutors have cited concerns over the economy when meting out pardons or light sentences to business leaders. This line of thinking goes that the chaebol control such large swathes of the economy, that any disruption to their functioning can be a risk, potentially harming the national interest. Indeed, Lee Kun-hee has received two presidential pardons. The second time was after 2009, when he was convicted for embezzlement and tax evasion, ostensibly so that he could help South Korea's campaign to host the 2018 Winter Olympics.
Lee Jae-yong, the son, was aggressively questioned by lawmakers along with seven other chaebol leaders during a hearing at the National Assembly last Dec. 6. There, he was grilled over whether Samsung received support from the National Pension Service in voting for a merger of those of its affiliates in 2015. (The Pension Service voted for the merger, which was opposed by many shareholders. Civic groups have argued that in supporting the merger, the Pension Service sustained monetary losses.)
The special prosecutor's setback has brought much relief to the business community and South Korea's beleaguered conservatives, who have alleged a leftist agenda in the investigation. Other conglomerates including SK, CJ and Lotte are next in line to be questioned for the same bribery charge. The chaebol dominance over the national economy seems to be threatened. Or is it wishful thinking?
Cho Gap-je, one of South Korea's most trenchantly right-wing pundits, certainly seems to think there is a threat. He minced no words in his dismissal of the special probe's initiative, arguing that Lee and President Park are actually victims of a sort. Cho wrote, "The special prosecutor wants to punish Park Geun-hye and Lee Jae-yong in order to signal that conservatives will be eradicated."
Cover Image: A view of the "Samsung town" in Gangnam, Seoul, where Samsung subsidiaries including Samsung Electronics have offices (Se-Woong Koo/Korea Exposé)
Become a subscriber to access all of our content.