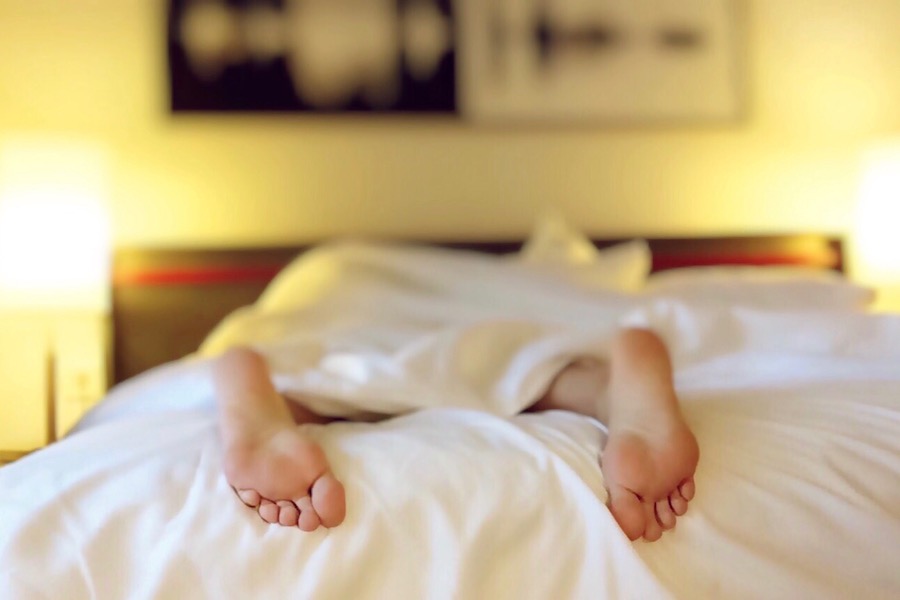 A New Trend in South Korea: Sleep
South Korea is often called the "ppali ppali" — or quickly, quickly — nation. Speed is of the essence, whether rushing to get things done at work, drinking (think of all the soju bombs for getting drunk faster) or simply walking from A to B.
But after rapid economic development and democratization, South Koreans are now tired. Leisure is in, speed is out. Some reportedly shun promotion at work because they would rather keep their job for as long as possible than burn out earlier in their careers. Earlier this month, there was even an outdoor napping competition, sponsored by a hygiene product company.
A new trend to sweep the country is relaxing, or more specifically, sleep. (An OECD study from 2009 showed that on average South Koreans got the least amount of sleep each day among people of 18 countries that provided data; there is little reason to think the situation has improved.)
Cafes are nothing new in South Korea but "sleep cafes," which first appeared in 2014, are making waves. For the price of a coffee, a customer can stay for one hour and…well, sleep. Some places offer semi-private rooms equipped with mattresses or reclining massage chairs. Others come with only hammocks hung closely together in a large hall. In any case, the point is to lie down and catch up on much needed snooze. The deal often includes one beverage to go (coffee, not surprisingly), in time for returning to your hectic schedule.
Even for those who have time to sleep at night, quality is another matter. Between all the electronic gadgets, caffeine consumption — Reuters reported last year that Seoul has more coffee shops per capita than Seattle or San Francisco — and stress, insomnia reportedly affects four million people, or about 12 percent of the adult population. (This figure is from a commonly cited study, the source of which is unclear.)
In comes Lotte, a conglomerate known for its inventive snack and beverage offerings. The company recently launched Sweet Sleep, a "relaxation drink" that claims to enhance sleep quality with amino acid and herbal extracts.
Imported relaxation drinks such as Good Night and Slow Cow have been available on the domestic market since 2014, but Sweet Sleep is substantially less expensive, costing only 1,100 won (less than one US dollar) at convenience stores. (A can of Slow Cow is normally priced at 1,800 won.)
Jang Yoon-mi, the thirty-something manager of a CU convenience store in central Seoul, said the demand for the drink was only OK. "It's selling all right because we have it on a three-for-two offer at the moment but not many people buy it otherwise. Many more people still buy energy drinks like Hot Six and Red Bull."
She was also skeptical about the effectiveness of the product. "Why would you drink something cold if you were trying to relax? Wouldn't a cup of hot chamomile tea be better?"
Being somewhat sleep-challenged myself, I tried Sweet Sleep on Friday night. About fifteen minutes after I had downed the whole can, what I thought was the effect began to take: My body felt lighter, and my head slightly woozy. There was no compulsion to head to bed right away, but when I did lie down an hour later, sleep came almost immediately.
Or maybe it was the half bottle of soju I mixed with the concoction.
Cover Image: Pixabay
*
Ben Jackson contributed to this report.
Become a subscriber to access all of our content.