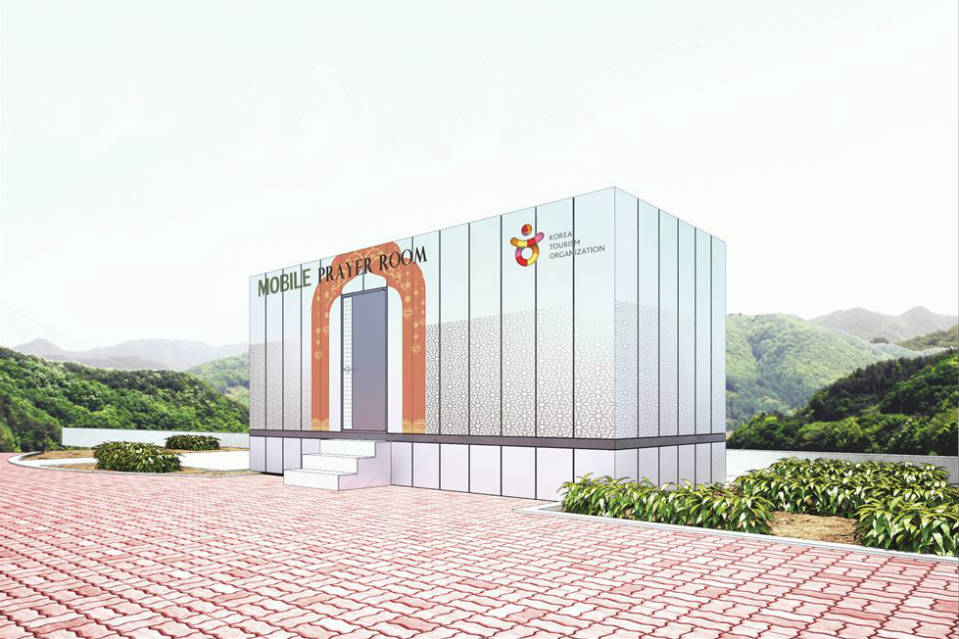 Muslim Prayer Room Plan Scuppered by Islamophobes
Plans to build a mobile prayer room for Muslim visitors to Pyeongchang Winter Olympics have been scrapped after a strong backlash from local religious activists.
Kim Yeong-ju of Korea Tourism Organization (KTO) told Korea Exposé that the government's top tourist body had originally planned to place a Muslim prayer room near the city hall in Gangneung, the biggest host city of the games.
But the plan had been dropped because of "strong complaints from local people… primarily for religious reasons," Kim said. The backlash was so severe, he added, that local officials "could no longer do their jobs."
Last week, KTO acknowledged the lack of facilities for visiting Muslims as a problem and declared its aim to create a "Muslim-friendly Korea."
This goal came a step closer in early February with the opening of a cafeteria serving certified halal food to Muslim athletes competing at Pyeongchang.
KTO's plan to provide a mobile Muslim prayer room for the duration of the winter games was a further reflection of its stated goal to expand its reach in the Muslim tourism market.
But not everyone shares this welcoming agenda.
In January, the Pyeongchang Olympics Gangwon Citizens' Islam Countermeasure Association, a newly-formed civic group, began circulating a Google form titled "Petition against the Installation of a Pyeongchang Winter Olympics Muslim Prayer Room."
The petition makes various Islamophobic claims, including that the people of Gangwon Province — where Pyeongchang is located — are collectively opposed to Islam, and that South Korea must be wary of the religion in its radical form. As of Feb. 8, it had gathered more than 56,000 online signatures.
In a call with Korea Exposé, Seo Ji-hyun, director of operations at the countermeasure association, said, "People who have lived in Egypt have told us that Muslims don't need to pray on airplanes. Let the same apply when they're in South Korea."
Seo went on to denounce the entire Muslim faith, saying "The nature of Islam is to take over the world. We must ban it from the start."
Seo claimed that Pyeongchang county was heavily in debt and wanted to use Muslim money to pay it off, but was unable to cite sources to back up this assertion.
Pyeongchang's local tourist information center confirmed that there would now be no prayer room available for Muslim visitors at the Olympics. A consultant at the games' official hotline also told Korea Exposé that hotline staff had received no information regarding Muslim prayer rooms in the area.
Such strong reactions to all things Islamic are not unusual in South Korea. In fact, the countermeasure association behind the prayer room petition consists of existing Islamophobic groups led by a single figure named Jeong Hyeong-man.
Jeong's previous activities have included a press conference simultaneously opposing both halal food and the introduction of a law banning discrimination against homosexual people, and warnings about "the increase of Muslim terrorist bases in Korea" during his tenure as head of civic group Citizens' Association for a Proper Country.
Such activism has led to the cancellation of various Islam-friendly government projects in South Korea, including the planned construction of a halal complex in the western city of Iksan.
KTO's decision in Gangwon Province appears to be at odds with the growing nationwide awareness of the need to meet the demands of Muslim tourists.
Cover image: A rendering of KTO's once-planned Muslim prayer room (Source: KTO)
*
Read more about Islam in South Korea:
Become a subscriber to access all of our content.