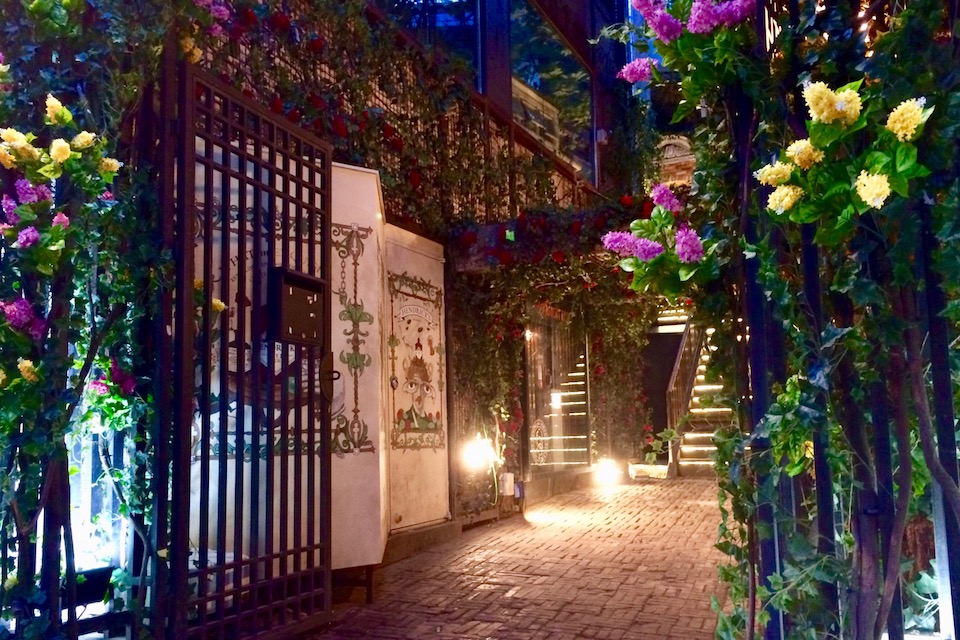 Itaewon Bar Apologizes to Indian Student for Foreigner Ban
In June, a video of Kislay Kumar, a student from India, being turned away from a bar in Seoul briefly went viral due to the brazenness of the discrimination he faced on the basis of his nationality. In a video of the incident, a bouncer can be heard saying, "No Indians. It is a rule. No Kazakhstan, no Pakistan, no Mongolia, no Saudi Arabia and no Egypt. It is a rule."
For an in-depth look, read Korea Exposé's story on Kislay Kumar published in June. 
The incident was the beginning of a saga that has just recently reached a conclusion. Kumar has received a formal letter of apology from The Fountain, the Itaewon bar that refused him entry.
The letter, from The Fountain's owner Yoo Seung-woo, reads, "First I'd like to apologize for what happened last June. I know nothing I can say can address the hardship you experienced, but nevertheless I'd like to convey my regrets." Yoo's letter goes on to apologize for the "immature" handling of Kumar's case; Yoo also writes that he has learned a lot from the incident and reflected on how to handle misunderstandings between Koreans and foreigners.
The letter was the result of months of work. In a post on Facebook, Kumar explained that because South Korea has no anti-discrimination law, he didn't have many options in seeking redress. He partnered with the Indian Embassy and the National Human Rights Commission in efforts to get a formal letter of apology from the bar. (Phone calls and an email seeking confirmation from the Human Rights Commission were not immediately returned at the time of publication.)
Kumar says he didn't seek monetary compensation from the bar, just a formal acknowledgment that they had made a mistake. "My motive was not to put them down or anything, just to get a message that if you do something wrong, there's a way to, with the help of organizations, get some result," Kumar told Korea Exposé by phone.
Foreigners being denied entry to bars in South Korea isn't a new story. With some regularity, stories pop up of non-Koreans being kept out of public establishments on the basis of their foreignness.
In 2011, a woman from Uzbekistan was refused admittance to a public bath house in Busan after staff reportedly told her that as a foreigner there were concerns she would make the bath water dirty. Last year a bar in Seoul refused non-Koreans on the grounds that the bar's staff weren't able to communicate in English (there was no mention of possible exceptions for foreigners who are conversant in Korean). Also, during the Ebola crisis in 2014, a Seoul bar posted a sign barring Africans from entry.
Kumar's own South Korea experience has taken a happy turn: He graduated in September from Sogang University and has found a job in overseas sales and marketing for a laser manufacturer in a suburb of Seoul.
Though encouraged, Kumar says he still thinks South Korea has a long way to go to become an inclusive society, and hopes his case can be one step toward the drafting of anti-discrimination law in South Korea. "This one incident can make people cautious about their actions, but it can't change their mentality," Kumar said.
"It has to come in the textbooks. The mind has to be opened and that has to come through education."
Update: After publication, Mijito Vinito, a Second Secretary at the Indian Embassy in Seoul, confirmed to Korea Exposé by email that the Embassy did raise Kumar's case with the relevant department of the South Korean government.
Cover image: The Fountain in Itaewon, Seoul. (Se-Woong Koo/Korea Exposé)
Become a subscriber to access all of our content.