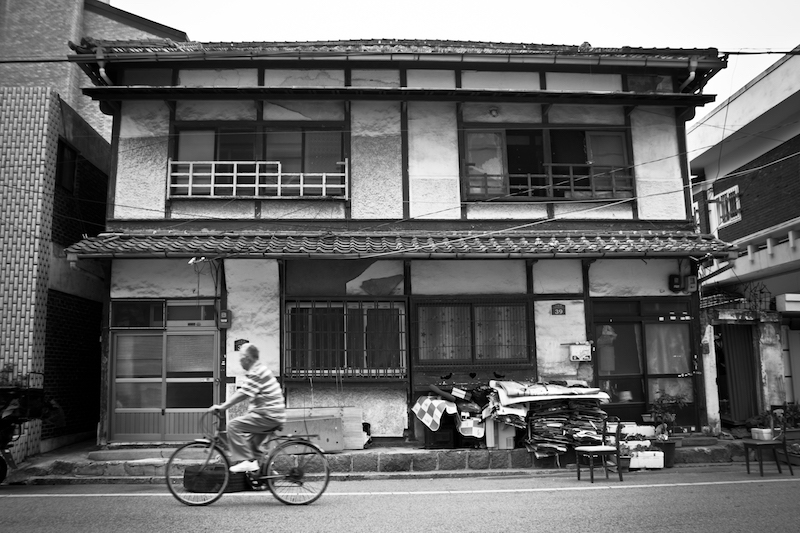 Hope for Korea's Surviving Colonial Architecture
Once during an afternoon trip to Miryang, Gyeongsangnam-do, I found myself photographing a small parking garage. When an older South Korean man came to get his motorbike, he casually asked my friend and me what we were doing there.
I told him I liked old architecture and, in making small talk, we asked him how old he thought the building was.
"Twenty years? Thirty years? I don't know, I just came to park here." He then sped off, oblivious to the fact that he had been standing in a former warehouse from nearly a century ago.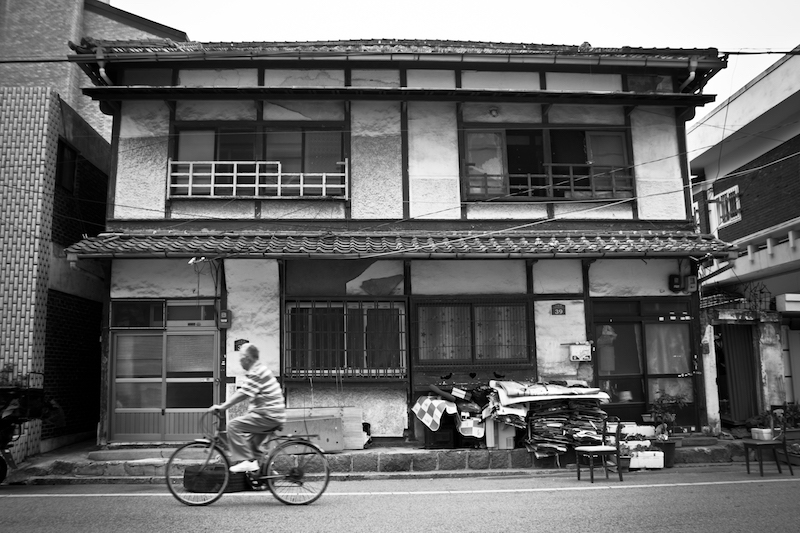 That decaying wooden-framed, clay-walled building, an accidental survivor from the Japanese occupation, is presently worth absolutely nothing to the general public save for its use as a parking garage. This is a tragedy – not just for the warehouse-cum-parking garage, which admittedly is not of significant historical value, but for South Korea's dwindling stock of colonial-era architecture as a whole, which has something to add to the cultural and social fabric of this-post colonial nation.
At the turn of the twentieth century, Western architecture had just started to penetrate the former hermit kingdom. This initially came in the form of legations, hotels, missionary homes, and port facilities, but it was also introduced through the Japanese, who developed a penchant for imitating Western designs.
By the 1940s, European red-brick homes, Renaissance-inspired government centers, flowery Gothic churches, American styled schools, gabled warehouses and modern Japanese wooden buildings had come to dominate Korea's major urban cityscapes.
Even designs typically used in Joseon architecture, like those with tile roofs and stone slab foundations, took on new shapes as they were adapted for city life and built in grid form in some neighborhoods, creating a melting pot of traditional and foreign architecture that Korea had never seen before.
The Korean War, frequent city fires, and industrialization have since wreaked havoc on Korea's cityscapes, destroying hundreds of thousands of old buildings that the country would never see again. This includes the traditional hanok, which, despite being a celebrated architectural design, has had more than 700,000 of its kind destroyed in Seoul alone since the 1970s.
Trickier still is to argue for the conservation of old Western-Japanese buildings when the structures themselves carry so much baggage and have often been rejected as foreign impositions. For some people, early non-Korean modern architecture became a symbol of Japanese imperialism. For instance, socialist writer Cho Myeong-hui once characterized a piece of Japanese architecture as something disdainfully overlooking its chogajip neighbors in his 1927 narrative, Nakdong River.
The rejection and politicization of colonial architecture in South Korea is epitomized by the dismantling of the Government-General building in 1996. The former seat of colonial rule was publicly (and controversially) demolished to make way for the restoration of Gyeongbok Palace.
Other more recent casualties of the post-colonial demolition wave include a former tax building north of Deoksugung in Seoul, a colonial Japanese villa near the hot spring area of Oncheonjang in Busan, the Japanese styled Deokhwan Gwaneum-sa temple in Jinhae, and the mid-century Bethel Church in Masan. A former Army War College building in Jinhae dating to the colonial period is also presently slated for demolition.
The case of the old Seoul City Hall building best illustrates officialdom's cavalier attitude toward colonial-era architecture. The city of Seoul planned for a new city hall building since 2006 and announced in 2008 that the demolition would commence. The city argued that the old building, which dates to 1926, had no value as a cultural heritage site and that its age made it a safety hazard. Pledging to use all of its legal resources to complete the demolition, the city was, however, forced to keep the front half of the old hall and construct the new building behind it.
Yet rejection and apathy toward colonial-era architecture seem to be shared by a large segment of the public. Besides the older man who dismissed the warehouse in Miryang as being nothing more than a place to park his motorcycle, I encountered while photographing a different colonial-era structure a young fellow who wondered out loud why anybody would have interest in some old stuff that was just left behind by the Japanese on their way out.
Not only was there a slight sense of rejection of the structure for being 'Japanese,' the young man had little interest in the matter since, in his mind, the building was too old to be relevant anymore.
When one considers that early modern architecture is what came to replace Korea's beautiful, well-ordered Joseon-era city centers, hostility toward colonial artifacts is quite understandable. The Japanese government began dismantling Joseon fortresses and thousands of royal structures in the 1900s, robbing Korea of its traditional landscape. Gyeongbok Palace reportedly had over three hundred traditional-style buildings in 1910. By 1945, no more than eighteen remained. Some estimate that up to ninety-eight percent of Joseon-era architecture was destroyed during the Japanese occupation. It is then rather poetic that South Korea's industrialization has since obliterated the colonial buildings that were once so ubiquitous.
But there is a strong argument for preserving colonial-period buildings considering that much of South Korea's architectural heritage is actually reconstructed. Some Joseon Dynasty buildings are outright new, having been 'restored' in the last decade or two, and these reconstructions – like the Dongnae Eupseong Fortress in Busan, the restored roofs of Deoksugung Palace and the planned stone walkway nearby – are sometimes untrue to their original form. As such, they lack authenticity and run the risk of rewriting history, or at least creating a false representation of what the original looked like.
Colonial architecture, though frequently in disrepair, at least retains its original framework. It is that authenticity both local citizens and tourists value. With so few truly old buildings in Korea, early modern architecture should then be held in much higher regard than it is.
Authentically old buildings are important, for they not only give us an experiential understanding of bygone periods that photos and texts cannot, but they also offer today's cities a sense of history and culture in an otherwise sea of concrete. For example, popular global destinations like London, Paris, and Rome, which Seoul aspires to join the ranks of, have that feeling of "oldness" because their buildings and infrastructure have been in use for such a long time. This is not to say that Korean cities should be like European cities, but rather to show that tangible history and diversity of architecture in urban settings are partly what make the most popular cities across the globe so desired.
The issue of inauthentic and reconstructed architecture does not, however, mean that South Koreans make absolutely no effort to preserve old buildings. Early modern structures can be given a cultural heritage status if deemed historically or architecturally significant by the government's Cultural Heritage Administration, though there are issues with these assignments.
A "Designated Cultural Heritage" building is one whose maintenance and protection is the responsibility of the central government. If such a building were to be torn down without permission, the perpetrators would be met with a lawsuit.
While this label offers relatively strong protection, the "Registered Cultural Heritage" status is much weaker. It recognizes the site or building as valuable, yet also grants its owner property rights. As such, it does little to guarantee that the structure will be maintained in as authentic or original a state as possible. The care of a Registered Cultural Heritage site is mostly dependent upon the owner, meaning that if they feel like knocking out a wall to put in floor-to-ceiling windows, they might be able to after some paperwork.
Over the last couple of decades, more and more old buildings – many former banks, government buildings, churches, impressive private estates, waterworks, and even some minor shops and houses – have received some kind of cultural heritage status.
Furthermore, various local governments have recognized the economic potential of preserving and restoring early modern architecture. The current revitalization project in Gunsan, Jeollabuk-do, despite being colonial-centric, has proven to be immensely successful and popular with visitors. Ganggyeong, a nearby former river port town down on its luck, is following in Gunsan's footsteps and having sections of its own old downtown restored. The old port area of Chemulpo in present-day Incheon has seen a number of building restorations, and the former migrant fishing village of Guryongpo, Gyeongsangbuk-do, has also rescued a street of colonial structures. In Jinhae, Gyeongsangnam-do, informational signs were placed in front of a handful of minor colonial buildings just last year.
Artists and cafe owners have also taken an interest in early modern architecture. The Seochon neighborhood of Seoul is a good example of this. However, such an interest can be found all over South Korea. As a trend in using old buildings for art spaces and coffee shops has slowly grown, there is perhaps a growing niche appreciation for, if nothing else, building designs that are not concrete rectangles. This offers a kind of temporary, unofficial protection for some early modern structures.
At least all of the building owners I have spoken with show an interest in maintaining their space's sense of history. While there is still a lot of work to be done, this gives hope that some colonial-era buildings may survive after all.
Become a subscriber to access all of our content.