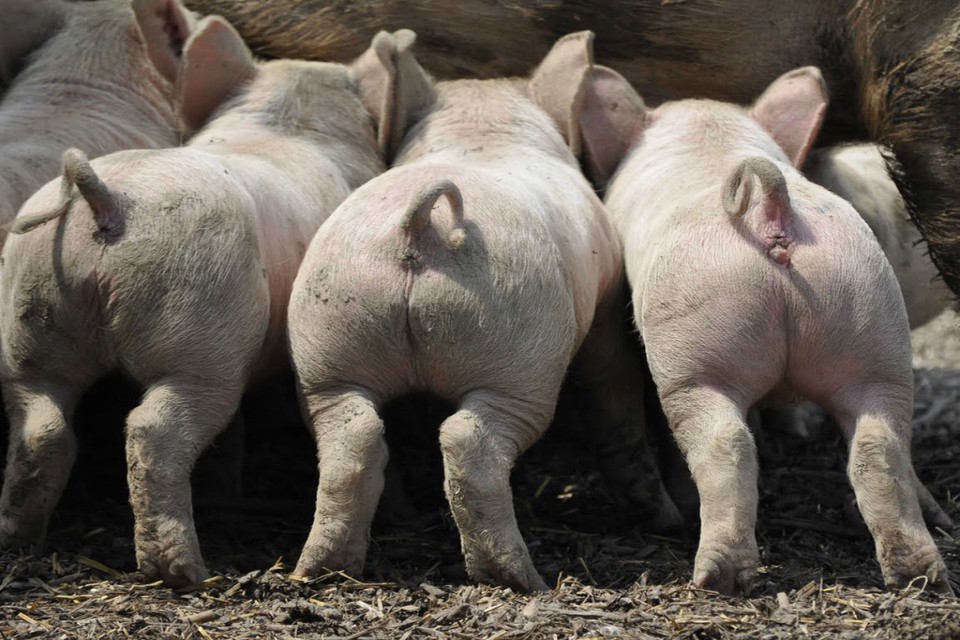 Hong Joon-pyo and Pig Stimulant: "Which S Korean Man Doesn't Have a Story Like That?"
Just about every South Korean probably knows by now the story of the pig stimulant, even those who haven't been following the South Korean presidential election. It's the story of the Liberty Korea Party candidate Hong Joon-pyo's youth, which first appeared in his 2005 memoir as a 'oh, here's a funny and embarrassing thing I did when I was eighteen and stupid' episode. Back in the news now, the story is doing considerable damage to Hong's already unpopular presidential campaign.
In a chapter titled "The Story of the Pig Stimulant," Hong talks about how he helped a friend attempt to commit date rape. One of his housemates was in love with a girl; to help a brother out, Hong and others gave him a stimulant typically used on livestock to boost ovulation. The scheme failed — not because the starstruck lover didn't succeed in putting the drug into the girl's beer (he did), but because the girl wasn't motivated to have sex with him afterward.
"He took the unconscious girl to a motel," Hong wrote in the memoir I Want to Go Back. "But when he tried to take her clothes off, she woke up and started to scratch and bite him…. My friend argued that if the stimulant was real it wouldn't have failed like that."
"We all did it as a joke," Hong wrote. "I only realized what a huge mistake it was after I became a prosecutor."
This feeble admission of wrongdoing isn't doing Hong any favor. Neither is his recent apology on Facebook last week. "Rehashing a memoir that was already public shows that there really isn't much to verify in my records," Hong said. "I made a mistake when I was young. And I made the confession myself. Please forgive me now."
Speaking of past records, Hong is also embroiled in the "Sung Wan-jong List" affair, one of the biggest political corruption scandals during the administration of the ousted-president Park Geun-hye.
His supporters embraced the apology, brushing off the past deed with the 'boys will be boys' sentiment. "Most young people have some experience with quasi-rape," Facebook user Park Chul-woo commented. "Most men and women hide that past, but Hong courageously wrote [about it] and apologized in his memoir."
"Which South Korean man doesn't have a story like that from his youth?" another commented.
Korean Women's Association United, a prominent feminist organization, condemned this type of response: "South Korean society still allows the perception that violently suppressing women is 'tough-guy romance,' and that sexually objectifying women is a manifestation of masculinity."
So far, the scandal hasn't significantly altered Hong's approval ratings, which hover around 10 percent. Hong is no stranger to controversial, even misogynistic statements. On Apr. 18, he came under fire for telling broadcaster YTN, "I don't do the dishes. This is what I tell my wife: There are things that men do, and things that women do. That's decided by the heavens; men must not do things that women should do."
During the most recent presidential debate on Apr. 23, the Justice Party leader and candidate Sim Sang-jung urged him to quit the race. "I cannot accept as a competitor a candidate who was complicit in a crime of sexual violence," she said. "I will not debate with Hong Joon-pyo today."
Most of the other candidates also demanded that Hong step down. Curiously, front-runner Moon Jae-in was the only one to not explicitly demand Hong's resignation. "Is it because Hong's resignation will be disadvantageous to your own campaign?" candidate Yoo Seong-min of the Bareun Party asked Moon accusingly.
Even Hong acknowledged just as much. "If I resign, it will help candidate Ahn Cheol-soo significantly," he said. If Hong resigns, Ahn, who is Moon's biggest rival, will likely reap a big share of the votes that would have gone to Hong.
Editor's Note: A previous version of the article stated that Hong had helped his friend "commit date rape." This sentence has been revised for clarity, as an "attempt to commit date rape."
Cover Image: Pigs. The Liberty Korea Party candidate Hong Joon-pyo is under fire over helping a friend commit sexual assault in their younger days with a "pig stimulant," a substance that reportedly boosts ovulation in female livestock. (Source: Heather Paul via flickr)
*
For more on Hong Joon-pyo and the presidential race, read:
Become a subscriber to access all of our content.