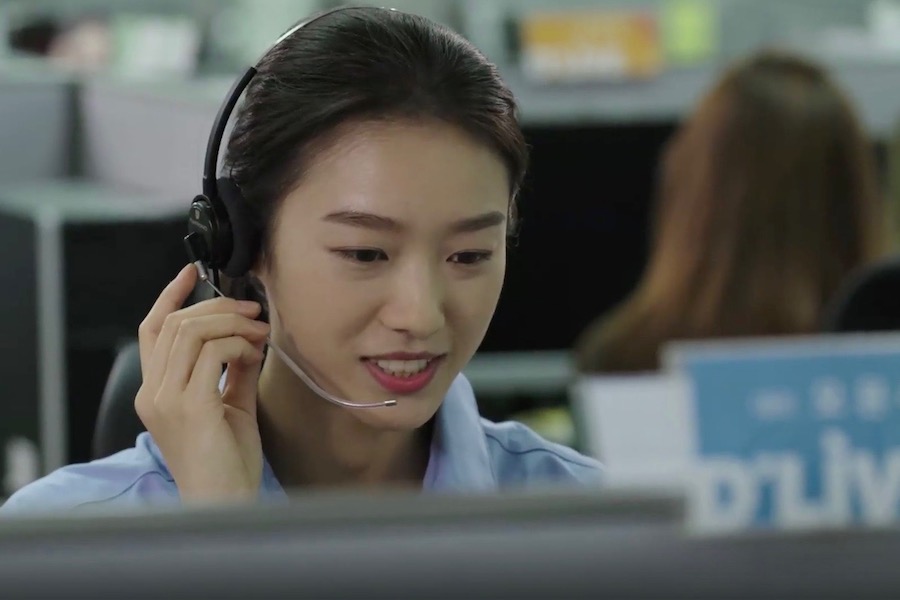 Dear Customer, I Love You: Emotional Labor at South Korean Call Centers
One call center is bringing back its old greeting: "Dear customer, I love you."
The needlessly romantic phrase appeared in mid 2006, but was put to an end in little more than two years after accusations that forcing call center workers to address callers "with love" constituted "emotional labor." Callers frequently responded with offensive comments along the lines of, "Sorry, I have a girlfriend," or, "We can go out if you love me that much."
A telecom company decided to revive the tradition on Sunday. "The reaction was very positive," North Jeolla Province-based KT CS told Korean news agency Yonhap. The firm temporarily re-launched the "love greeting" on May 8 to celebrate Parent's Day, after having gone through a series of greetings from "Convenient information, 114" (2009) to "Be happy" (2011), to "Yes" (2013) to "Greetings" (2015). But reportedly, South Koreans' favorite greeting remark was still the good old "I love you," according a 2013 survey of those who used 114, the nationwide number for directory service. "There were even customers that responded with 'I love you too'," KT CS said.
The idea of "emotional labor," coined by sociologist Arlie Hochschild, has become a serious social concern in South Korea recently. In around 2012, 120 Dasan Call Center, a phone-based information service for Seoul City Government, became a topic of debate after employees complained of rude or aggressive calls, and even sexually harassment.
The Dasan call center is a 24-hour service that answers any and all inquiries on life in Seoul from citizens. Workers are asked to answer questions ranging from "My water pipe is frozen. What do I do?" to "Just out of curiosity… do taxi drivers wear uniforms?" But according to a report made available by several Minjoo and Justice party lawmakers, labor unions and media outlets in 2013, workers have been exposed to some serious "emotionally laborious" situations. The following is a sample of what workers had to say:
"I just want to talk to you, don't you want to talk to me?" People would ask me. But my manager only accused me of trying to end the conversation by asking "Is there anything else you'd like to ask?"

A man called and asked me to help him choose a present for his girlfriend — some women's underwear. I told him it was difficult to assist him with such a question, but he took advantage of the call center's policy, that doesn't allow telemarketers to hang up on the clients.

"I thought Dasan Call Center provided answers to everything," he complained. He insisted on talking to my manager, and asked him to apologize on behalf of me for my "rude behavior."
New policies were then introduced to prevent future abuse — for example, the employee can hang up if a caller swears three times — but customers are still getting away with abusive behavior by shouting and talking rudely without saying obscenities. "I don't think it makes sense to wait until the third time they use profanities at us, as the current policy states," one anonymous employee told the authors of the report.
The same report also claimed that 82.3 percent of workers at Dasan Call Center suffered from dealing with callers' abusive language. 20 percent also said they had been sexually harassed on the phone by callers.
South Korea currently has about 35,000 call center employees, 80 percent of whom are female, according to a 2013 report by professor Kim Jong-jin of the Korean Labour and Society Institute. At KT CS, where lovely greetings are once again being enforced, around 7,400 female emotional laborers (out of a total workforce of 8,600) will be delivering kind, reassuring words in a sweet tone, while suppressing their true feelings.
Cover Image: "Dear Customer, I Love You" became a buzz phrase in South Korea soon after its introduction. This still-shot is from the 2016 drama of the same title, which tells the story of young female call center employees' intense, emotionally laborious lives. (Source: Naver TV)
Become a subscriber to access all of our content.