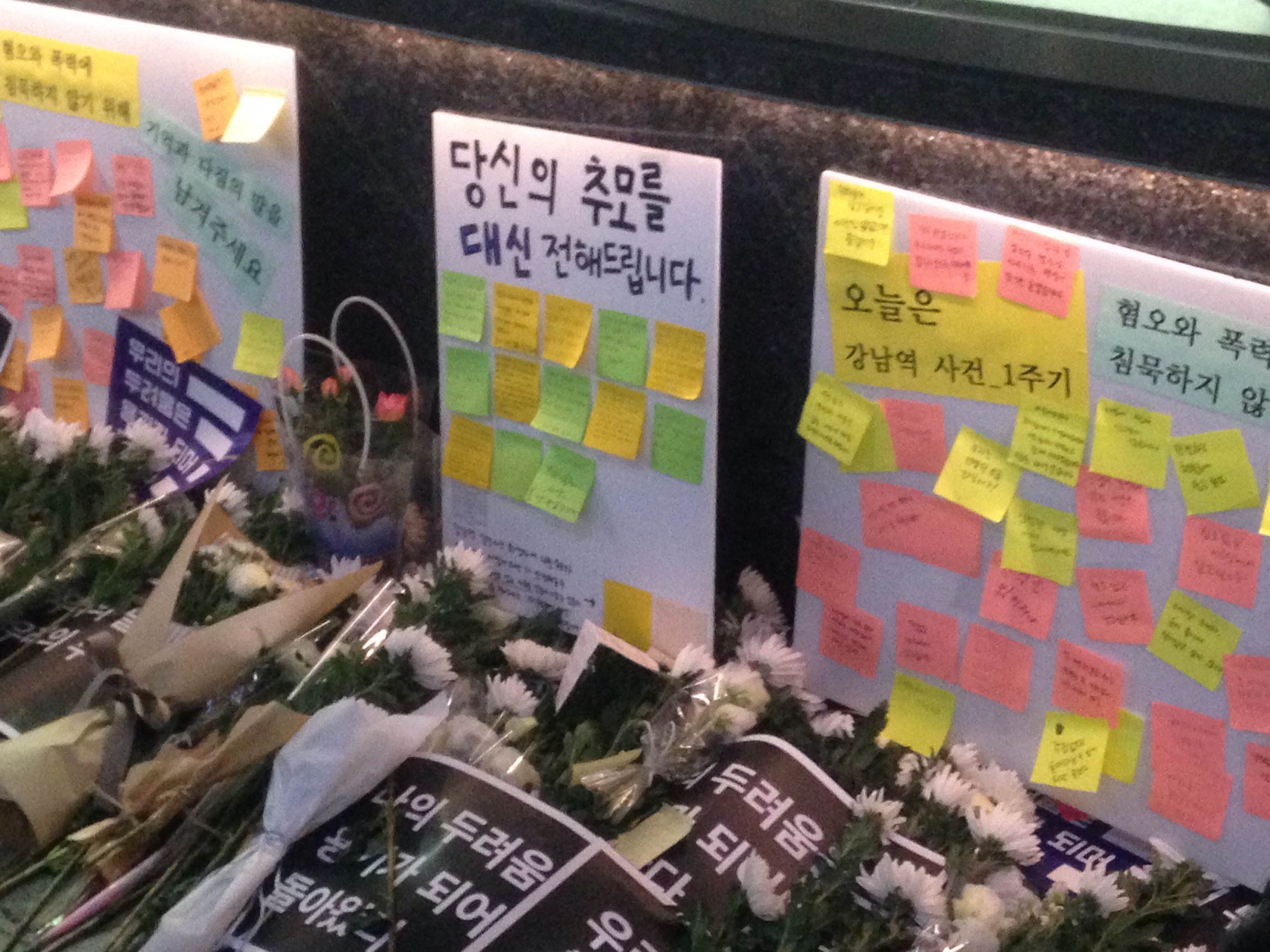 50,000 Won for Loose Dogs, Public Smoking, and Death Threats
On Aug. 10, a South Korean broadcast jockey (BJ) live-streamed his quest to track down and "kill" a female YouTuber. But he's not the only one being criticized online — netizens are just as angry and taken aback by the police who handled the case, by fining the jockey a mere 50,000 won (around 45 U.S dollars).
With more than 400 videos on her channel, primarily dedicated to Overwatch gaming videos, Youtube user "Got Geonbae" has more than 73,000 subscribers. She's also known for her remarks making fun of South Korean men, who dominate the gaming market, with video titles like "Long time no making men cry."
In the above video from after receiving the death threat, uploaded on Aug. 14 and adorned with thumbs downs, she mocks statistics about overweight South Korean men. She reads, with her own, condescending commentary, from articles with headlines such as "1 in 3 Korean men overweight," or "50.7 percent of Korean girls think they're fat.… In reality, boys are more than twice as obese."
Her commentators often make derogatory remarks about hannam, which literally means hanguk namja (Korean man), but is layered with the criticism toward younger, sexist South Korean men who make hateful remarks about women and use radically conservative websites like Ilbe. Such men are also described in terms of hannam-choong, or hannam insect.
In response to "Got Geonbae," a BJ named Kim Yoon-tae publicly addressed her in a live video full of threats and profanities. This is not the first time Kim — who has also verbally attacked the disabled and had his channel shut down on various occasions — has faced online controversy.
"You're fucked already. I'm gonna come over and stomp you to death today," he said. "I received three different addresses that might be yours…. I'll be at your house, so be waiting."
Police tracked down and interrogated Kim later in the night. They declared the event a "fear-mongering act" and charged him 50,000 won: That's about the cost of four to five meals on a night out in Seoul.
According to daily newspaper Hankyoreh, lawyer Sang-min Lee said it's difficult to tell whether Kim actually had violent intentions, since online broadcasters act simply with the motive of increasing their subscriber count. But he said it is possible that Kim's actions qualify as intimidation, and that his viewers who released potential addresses may be found guilty of criminal action as well.
This cyber case is only one addition to ongoing conversation about crimes against women in South Korea. On Aug. 11, a day after Kim threatened "Got Geonbae," feminist groups such as the Korean Women's Association protested in front of a Seoul police station criticizing the police's punishment — or lack thereof.
Citing recent cases, such as the high-profile murders of women at Gangnam Station and a waxing shop, the activists said, "Even in a society of widespread crimes of misogyny, the police's idle attitudes not only overlook women's fear and discomfort, but also condone obvious criminals."
"50,000 won fine for not putting a leash on your dog. Smoking within 10m of a bus stop. Riding an electric scooter at the Hangang Park. Throwing away your cigarette butt while driving," one viral tweet read. "And for the guy who broadcasted to YouTube that he would kill a woman."
Cover image: The recent death threat, met with a light fine, is inciting discussions about the vulnerability of female bodies in South Korea, reminiscent of the discussions sparked by the Gangnam murder in 2016. (Seohoi Stephanie Park/Korea Exposé)
Become a subscriber to access all of our content.