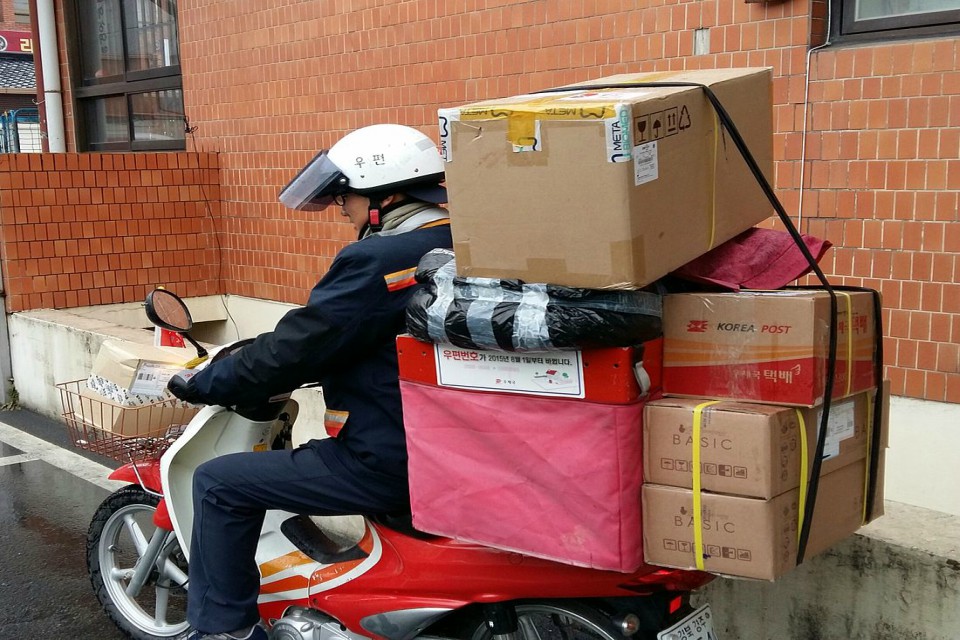 Workload From Hell: S Korea Post Office's Election Blues
In exactly a week, South Korea will hold its 19th presidential election. It's a busy time for the post office: The National Election Commission has been mailing out over 20 million promotional packages about the presidential candidates. To voters, these packages are an informative and even a fun way to pass the time. But to the workers at the post office, the election period is a season that dumps them with a workload from hell.
On Apr. 25, 47-year-old Gwak Hyun-koo, a mailman in South Chungcheong province, died of cardiac infarction. The Korea Post confirmed that he had died, but not in the middle of delivering a package, as some outlets reported. According to the Huffington Post, Gwak's family and colleagues speculated that he had died from working too much.
Election periods, along with other national holidays like Chuseok (lunar Thanksgiving) and Seollal (the lunar New Year), are dubbed "special communication periods," where post offices enter a state of emergency. According to the Research Institute for Alternative Workers' Movements (RIAWM) in 2016, the delivery workload soars two to threefold for mail carriers during these special periods. On average, each carrier is required to deliver nearly 1,300 mails and packages a day.
Unfortunately, news about overworked mail carriers seems to recur at every special communication period. According to daily newspaper Kyunghyang Ilbo, during the parliamentary election season in 2012, one mailman died from cerebral hemorrhage during a delivery. During Seollal in 2013, another was accidentally killed by a driving taxi.
"During special communication periods, mail carriers say to themselves, 'Somebody is gonna die or get hurt,'" Kyunghyang reported.
A total of 110 accidents occurred during designated special communication periods between 2011 and 2013, said a study by the Association of Mail Carriers.
But tough working conditions are not just limited to these special periods. Mail carriers suffer on a daily basis from long working hours and huge workload. Often, reported the RIAWM, they are not paid for the additional hours.
According to the RIAWM, 50 percent of mail carriers appeared highly vulnerable to cardiac diseases and various muscular malfunctions, possibly caused by the intense physical labor. Their work hours were 1.5 times longer than the average worker in South Korea — and remember, the country is already known for its notoriously long working hours, which is currently the highest among OECD nations.
Ironically, in the public service sector, the Korea Post is consistently ranked number one in customer satisfaction — last year was the 18th consecutive year of best customer service, according to the Korean Customer Service Index. Meanwhile, a 2017 report released by a coalition of lawmakers and labor unions said that the Korea Post was one of the "most murderous companies" in terms of working conditions and number of industrial accidents.
Post office workers argue that the Korea Post is not responding with the appropriate safety measures — like providing their carriers with helmets, reducing the workload and providing additional manpower.
"We are making an effort," said Kim Sang-sik, a press officer at the Korea Post. "We're hiring more irregular, part-time workers and increasing the budget."
Cover image: Mail careers in South Korea suffer from tough working conditions, especially during the election season. (Source: Wikimedia Commons)
*
Read more about the South Korean presidential elections:
Become a subscriber to access all of our content.