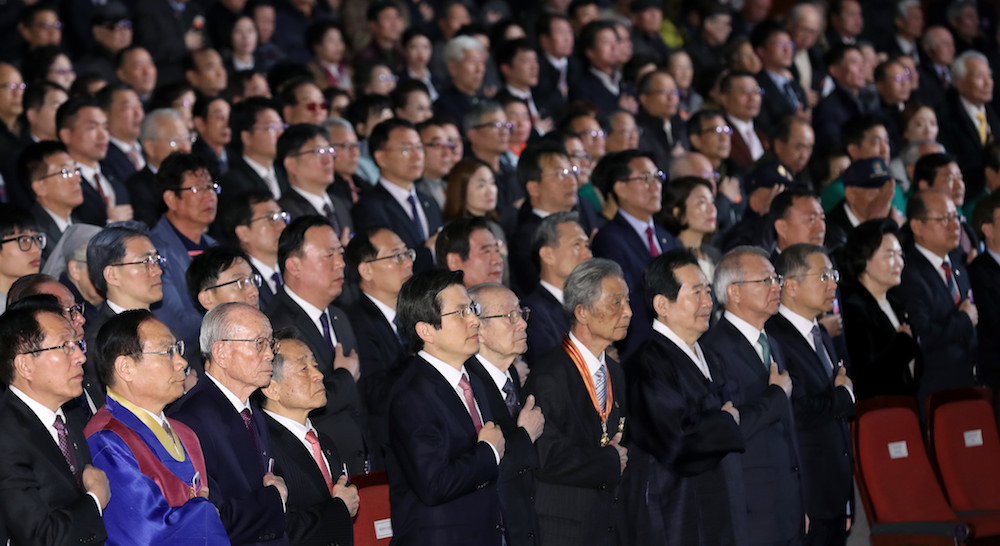 Korea's Independence Movement Had Women, Too
Mar. 1 marks one of Korea's most famous pro-independence protests, which saw hundreds of thousands take to the streets against Japanese colonial rule in 1919. Many protesters are remembered today as national heroes, but among them, Yu Gwan-sun is one of the few female leaders that most South Koreans can recall.
According to the list of people awarded for contribution to Korea's independence movement, the number of women leaders recognized for their independence activism accounts for only 1.8 percent of the whole, or 270 out of the 14,264 in total. A day after the national holiday, ké radar highlights a few of the women here:
Kwon Ki-ok (1901-1988)
Kwon was the first female veteran pilot in Korean history, and her story has been made into the 2005 movie Blue Swallow. She started planning a Tokyo air raid attempt in 1943, but it was never carried out because the Japanese surrendered in 1945.
Kim Maria (1891-1944)
Kim was the founder of the Korean-American Anti-Japanese Women's Activist Organization, one of the most important instigators of the Mar. 1 demonstration. Ahn Chang-ho, one of Korea's most prominent independence activists, once said, "If we had ten people like Kim Maria, the country would have gained independence on its own."
Yoon Hee-soon (1860-1935)
Yoon was the first chief of an all-female militia that fought for independence. Her entire family was committed to the Korean independence movement, and she supported the cause by raising funds and making ammunition. She later established a school to educate young independence fighters and continued her work as the principal of the school.
The Gisaengdan
The Gisaengdan was a voluntary organization formed by gisaengs, or artisans/courtesans to resist Japanese rule. The head gisaengs were sentenced to prison for holding a mass rally in Tongyeong in 1919, the same year the Mar. 1 demonstration took place.
***
There is still lack of awareness and recognition of such figures. Lee Bang-won, the head of the Korea Social Welfare History and Culture Research Centre, says that even Yu Gwan-sun, the most famous female activist from the colonial era, is insufficiently profiled in school curriculums, and that some very notable female figures have been simply shut out from official historiography from the start of the republic.
Eight different high school history textbooks were published in South Korea in 2009, but they included only Yu Gwan-sun and a secret society called Song-Jook-hoi as examples of female independence activists. Even then, such figures were described in the most inconspicuous way, said Lee, so as not to put stress on the gender.
Original sources for the historical images are unknown. Please let us know if you do, and we will make sure to include them.
Cover Image: The official commemoration ceremony for the 98th anniversary of the Mar. 1 Independence Protest with acting prime minister Hwang Kyo-ahn in the center, Mar. 1, 2017 (Source: Korean Culture and Information Service)
Seohoi Stephanie Park wrote this radar report.
Become a subscriber to access all of our content.