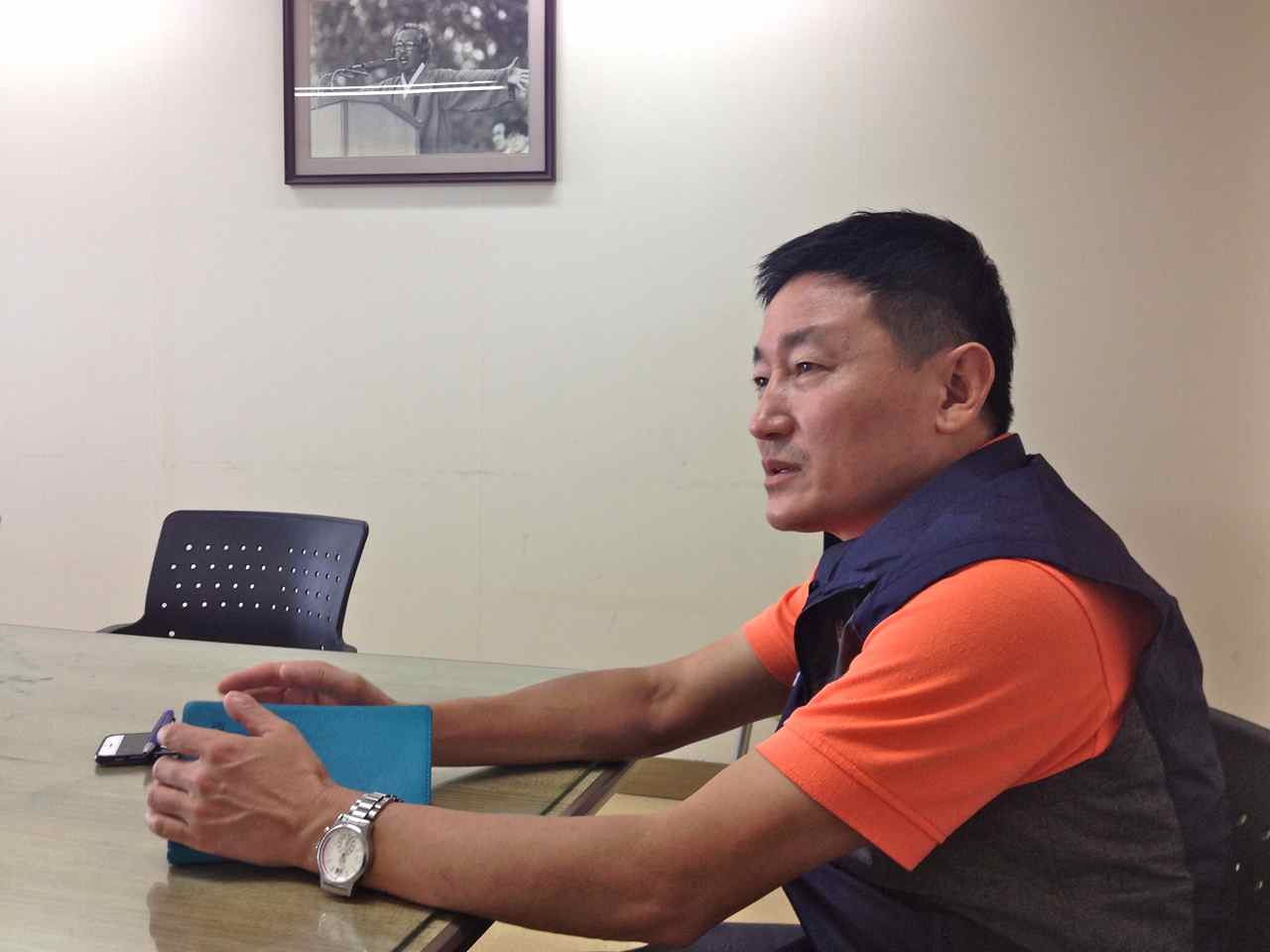 When the Foreign Husband Is a Nepalese Labor Activist
Udaya Rai is a Nepalese citizen and president of the Seoul-Gyeonggi-Incheon Migrants' Trade Union (MTU), one of the most visible organizations to fight for the rights of migrant workers in South Korea.
I recently profiled him for Equal Times, a publication of the International Trade Union Confederation (ITUC). But our conversation last month, at the office of the Korean Confederation of Trade Unions (KCTU) where he is also director of the migrant labor division, revealed him to be a man of complexity a single article could not do justice. Not only does Rai advocate for labor rights, but he also is a person from a developing country married to a South Korean woman. It makes his perspective on South Korean society immensely valuable.
A chart from the WSJ, based on data from what was formerly the Ministry of Security and Public Administration, shows that the number of foreign-born spouses in South Korea has been steadily increasing since before 2008, hitting 280,000 in 2013. But only a small fraction of them have been men. To look at it another way, there were 120,279 foreigners on spouse visa (F-6) in South Korea at the end of last month; 19,149 were men while 101,130 were women.
What is it like to be one among them, but as a man who does not fit the conventional profile of an ideal foreign husband in South Korea — white and white-collar?
Rai is refreshingly blunt.
"South Koreans think that when foreign men marry South Korean women everything falls from the sky. They say to me, 'You've found a ticket to success!' or something along that line. They ask, 'Why did your wife marry you when even we cannot get married?'"
I sense that Rai feels betrayed because some of the people who speak to him like this are his friends and colleagues in the labor activism community. "I don't talk about this even at the KCTU. South Korean men and even South Korean people in general — they think I have achieved something incredible." But not in a good way. What comes through in the compliments Rai receives on his marriage is actually an ingrained prejudice "that when you come from a poor country, you should not touch a South Korean woman."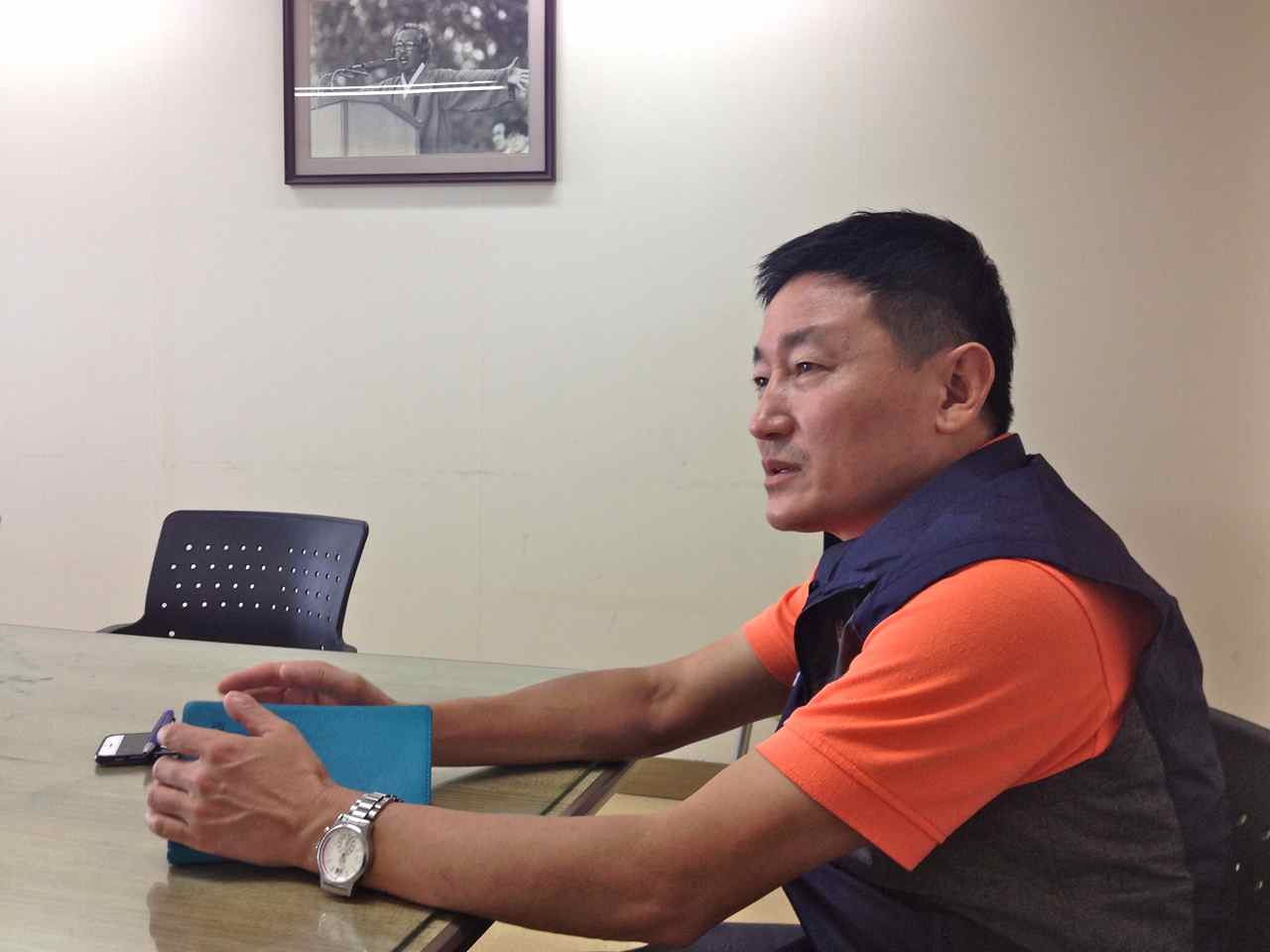 His experiences are in stark contrast to what is normally portrayed in the South Korean media, which speak largely positively of foreign husbands from developed countries in conjugal relations with South Korean women. But Rai has a valid point: In South Korea's racial hierarchy, men from developed countries are accorded the privilege of taking on a South Korean wife because their perceived economic and cultural superiority justifies such a union. In a similar logic, a South Korean man's marriage to a woman from a developing country has increasingly gained social acceptance.
But when even South Korean men are experiencing difficulty in finding a South Korean wife, foreign husbands such as Rai — from a poor country, with limited formal education, and formerly employed as an unskilled laborer — can only incur suspicion and hostility. It is not a union, the conventional thinking goes, based on love. "They don't think a human being has met and lives with a human being," Rai supplies. In other words, it must be a marriage of convenience, he is being told.
The South Korean government largely overlooks pairings like that between Rai and his wife, contributing to the stigma they suffer as an 'abnormal' couple. Hwang Nam-young, married to a Bangladeshi husband, explained last year in an interview with Donga ilbo that she was insulted and even hit with a cane by an old man when together with her husband in public places, but "The saddest part was that our family could not be recognized as a multicultural household. All kinds of support in education or job searching were allocated only for multicultural households that included a foreign woman who moved to South Korea after marriage."
Rai corroborates Hwang's assessment: "When a South Korean man marries a foreign woman, they receive support in the name of multiculturalism. But we [foreign men] are not like that. We are not considered 'multicultural.' But people think we are [and receive state subsidy]."
Behind that official policy of discrimination is the patriarchal assumption that foreign women marrying South Korean men are easier to assimilate, with their offspring taking on a largely South Korean character, because the fathers are South Korean.
Rai is a sought-after interview subject after the MTU won the landmark Supreme Court case this summer that legalized his union following a ten-year battle. He makes it a point to mention to journalists his feelings about how foreign husbands such as him are treated by South Korean society, but it seems local newspapers unfailingly omit that part of the interview, preferring to focus only on his work as a labor activist.
He insists to me that I should not do the same. "If you are going to write, you should write this, too! Say that this is what it's like to be married to a South Korean woman. South Korean reporters don't tell this kind of story. They never write things that show South Korea unfavorably." He is especially bitter than even progressive pro-labor papers shy away from the subject.
In actuality, so-called progressive South Koreans are less likely to speak favorably of multiculturalism, while it is the conservatives who have advocated for a more accommodating attitude toward immigration and diversity. It is indeed a strange situation, since in most countries the right are far more likely to be anti-immigration while the left are for inclusion and diversity. The radical South Korean left, in particular, even charge that the whole notion of multiculturalism is a conservative ploy, supported by corporations, to import cheap migrant labor and boost the flagging national birthrate all in order to suppress wages for South Korean workers.
That makes Rai a curious presence at the KCTU, accused by conservatives of being a hotbed of radical leftist activism. On this topic Rai is far more diplomatic. "The KCTU leadership supports our work, and at least 70 percent of KCTU members support migrant workers. We have the public support of the union, but there are others who personally have different opinions."
Those different opinions are more readily expressed when drinking is involved. "Even friends, when drinking together, will say, 'What does it mean, you are a worker [like us]? We accept you because you are from a poor country and we feel sorry for you.'"
I ask him to elaborate.
"It's like this. What doesn't change is that we, migrant workers, are necessary. But they say they accept us because they feel sorry for us. There is nothing about how we should be accepted as rightful members of society. It is not only the government but South Koreans and South Korean society as a whole that justify receiving migrant workers only on the grounds that we are 'pitiful.' When we say that we want to live proudly as workers, that's why we ask for recognition of our rights, then all these people disagree."
That is perhaps what makes life in South Korea hard for Rai, to know deep down that he and other migrant workers make contributions to South Korean society — why else would they be allowed into the country? — but to be told that their presence in South Korea is merely tolerated out of national compassion. That hypocrisy galls him more than outright abuse or wage theft that migrant workers routinely experience in South Korea.
Much to my own education, he explains why South Korea can only be so hypocritical in its attitude toward migrant labor: "I hear happiness is like this. You can only be happy when someone else is miserable. That's why they want to pity us." In pitying those they deem to be less than them, South Koreans can feel happy about themselves. There is actually a Korean saying that illustrates the flipside of this tendency: "One's stomach hurts when a cousin buys land."
Rai does not make it easy for South Koreans to pity him. He is viewed as less than a South Korean but is also begrudgingly accepted as greater than many South Korean men because he is husband to a South Korean woman. It makes him an ideal person to represent migrant workers who do not have that same privilege, that shield against pity, because he cannot be so easily classified as a victim.
Become a subscriber to access all of our content.