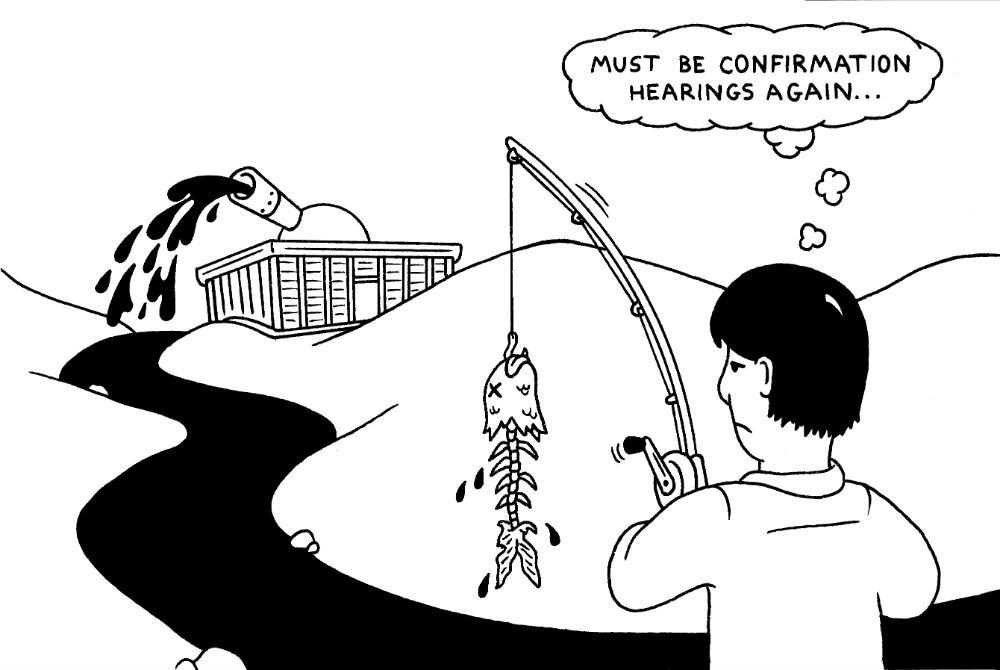 When the Elite Don't Care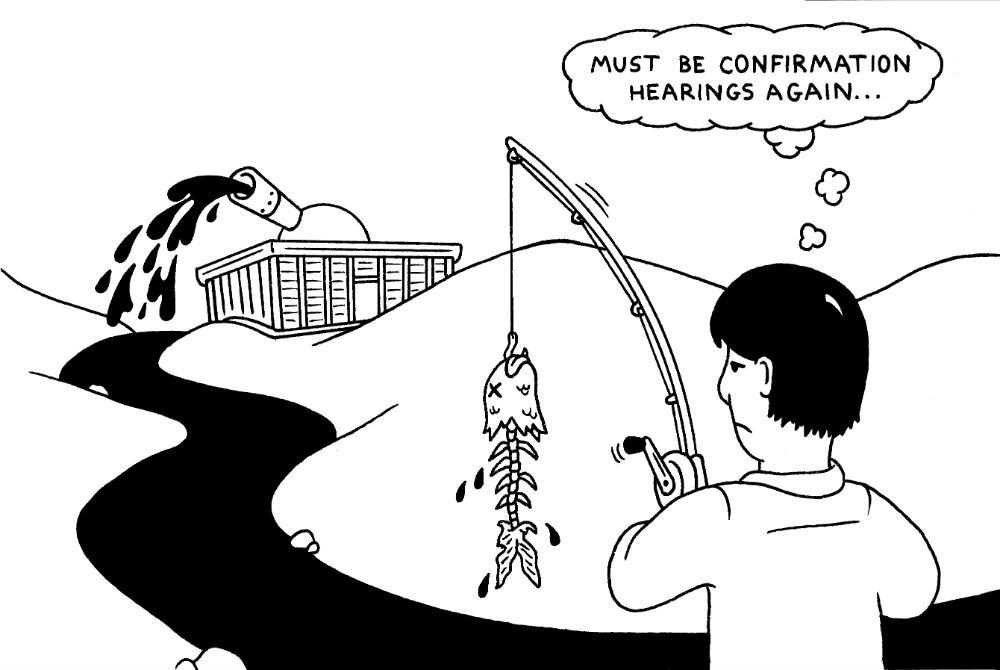 If Park Geun-hye chooses you for prime minister, beware because your political career is in peril.
That is the joke in South Korean cyberspace where the biggest topic is the nomination of Lee Wan-koo, former floor leader of the ruling Saenuri Party, as chief minister of the realm.
Dogged by allegations of avoiding military service, making questionable real estate deals, and boasting how he could make or break reporters on a whim, Lee might just get the votes needed in the National Assembly, controlled by Saenuri, but his elevation to the top office will do little to repair the harm his nomination has wrought on the credibility of the political class as a whole.
If Lee doesn't survive the confirmation process, he will be the fifth failed prime minister-designate under President Park's tenure. Since January 2013 already four men have vied to head the cabinet, each time going down in disgrace following exposures of similar wrongdoings.
If he survives the proceedings, then it will be another gloomy reminder that being a top official in South Korea does not require the trust of the public, only 29 percent of whom have declared support for the nomination in the latest poll.
Critics of the government point to two possibilities in explaining the debacle: Either the Blue House is woefully incompetent in vetting candidates and never did its homework to figure out if the men it backs are truly fit to assume power; or there are simply not enough South Korean elites with records clean enough to qualify for high-ranking political appointments to universal acclaim.
But there is a third, more discomfiting possibility that combines the two: politicians can no longer objectively assess their own moral character because in South Korean society someone with flaws such as Lee's is altogether common, and even deemed relatively pristine in comparison to other characters who populate the political landscape.
Frankly some of what Lee stands accused of are not extraordinary offenses among those who are rich and powerful.
As my parents casually remarked over dinner last night, "We know a lot of people who do the exact same thing, and some of them are our friends". While my parents are not rich nor powerful, their statement is a good indication of how things work around here, even among the middle and upper-middle classes.
For those of us who don't have well-to-do friends with ethical failings for an intimate observation, South Korea's confirmation hearings are a great spectacle offering rare glimpses into the real lives of politicians, and by extension, the haves of the country. And the public are as outraged by ensuing revelations as they are entertained by the show. It's depressing to have your worst suspicions about the one percent confirmed, but there is glee to be felt in seeing a master of the universe brought down low, as with Cho Hyun-ah post-"nut rage" and this time Lee Wan-koo.
Yet such is the allure of a ministerial position that even those who live under the most opaque shroud of secrecy willingly brave an encounter with the spotlight and grovel for approval of the masses (or at least, lawmakers). They squirm, sweat, and endlessly apologise, like condemned creatures beseeching St. Peter to be allowed entry through the pearly gates. 'I promise to be good', they beg, as if their entire past can be wiped by uttering words of repentance and salvation brought within reach.
It's an amusing sight that does little to improve the electorate's confidence in the political process. Parading imperfect souls for judgment may be good entertainment, but it also sends a message that abuse of power is a prerequisite to more power, and more power is certain to beget more abuse. The mere idea of politics begins to conjure a bad taste in one's mouth, and Machiavellian streaks and shady dealings start to look like business as usual.
In a survey conducted last month among university students, only 4.8 percent of respondents said they trusted the National Assembly, followed by 2.6 percent who said they had confidence in politicians.
More South Korean university students trust foreigners and complete strangers than the people who run this country. The Blue House and its stream of compromised nominees do not exactly help improve this deeply worrying situation.
South Korean politicians at times remind me of a medical study from some years ago that suggested certain habits are contagious among friends: You stay slim if all your friends stay slim, and you are likely to quit smoking if none of your friends will smoke with you. Your idea of right and wrong changes depending on the company you keep, and what is not normal can become the new standard of normalcy if you have delinquent friends.
In South Korean politics that standard, as upheld and shared by people in charge, may be corruption, to profoundly detrimental effects on the nation.
It's not surprising that young South Koreans, at least those who stop trying to ingratiate themselves with the mighty and unpalatable, are disenchanted with politics, and this means young people start to question their once strong identification with South Korea. Patriotism is a bygone word, and sacrifice is a fantasy when few see the importance of buttressing a collective seen as being ruled and exploited by a small, morally compromised minority who only seem to have their own well-being at heart.
It's the beginning of the death of nationalism that South Korea has been perennially known for.
To restore the population's faith in South Korea of today, the only solution would be to make examples of those like Lee Wan-koo rather than exalting them as candidates who are just good enough to muster confirmation. The logical first significant step is to finally pass without dilution the Gim Young-ran Law — intended to curb corruption on the part of public officials by clearly defining impropriety and conflict of interest — that the National Assembly has endlessly debated but stalled on for obviously selfish reasons.
But elite out of touch with reality, with few amongst themselves to instill a sense of morality, can hardly listen. And confirmation hearings — in my view, better than any K-drama episode — will come and go time and again, with each nominee further eroding what little conviction people have in that majestic domed house on the island of Yeoido, and a ruling class that does not seem to care about much besides their own entrenched interests.
Become a subscriber to access all of our content.