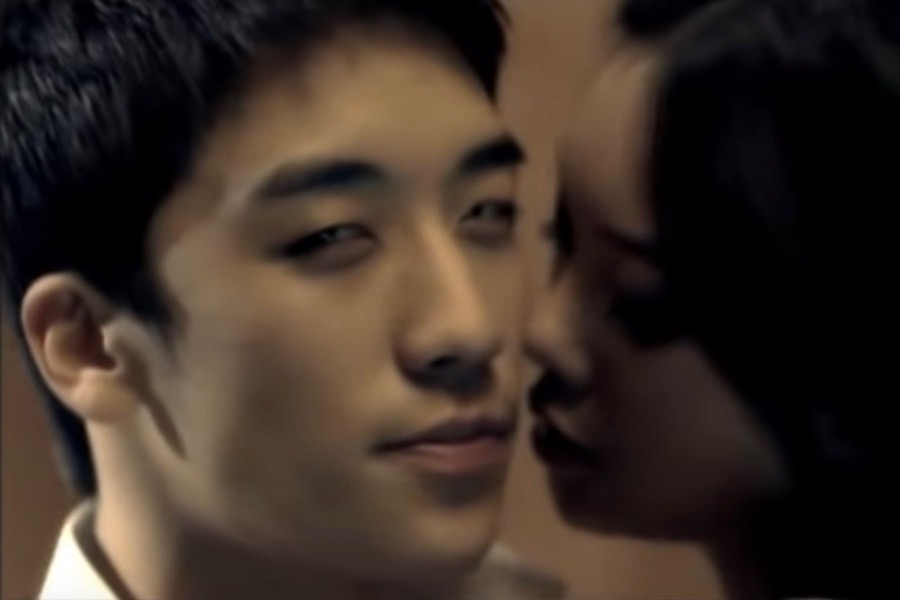 The Seungri Scandal and South Korea's Gender Disparity
Over the last few weeks Seungri, former member of K-pop super group Big Bang, transformed from a beloved star into a toxic example of issues festering in South Korean society. The change began when a customer at the popular nightclub Burning Sun in Gangnam, Seoul, was assaulted in November 2018—a story that went public in late January 2019. Seungri, whose real name is Lee Seung-hyun, had bragged on TV that he was the owner of Burning Sun and not merely lending his name to the business; therefore, media attention on the case was intense.
Within a few weeks the scandal grew out of proportion to include myriad accusations. When the story first broke, everything seemed straightforward: Kim Sang-gyo—the customer—accused the club's security of assaulting him, and was angry with the police who did not take any action. The club then provided witnesses turning the story around to make Kim the aggressor. But soon it was revealed that a former police officer in the local precinct has been working as a liaison between the club's management and the police force. As the media investigated they found that the club had served as an exclusive meeting place for certain young male celebrities. Transcripts of their chats on the message platform KakaoTalk became public, and more investigations revealed possible drug sales and consumption on site—a very serious crime in the view of South Korea's legal system. Other allegations have also emerged, about drugging female customers for sex, and Seungri supplying sex workers to potential investors for his various business ventures.
Even though the scandal is big—drawing attention from international fans of Big Bang and other K-pop groups as well as global media—the facts of the case are obviously complicated, and perhaps even hard to follow, and evidence is still being gathered. But within South Korea this case is important for two reasons: it illustrates the ongoing struggle for gender parity and hints at deep-rooted problems with representation of women by the entertainment industry.
Gender (Dis-)Parity in Contemporary South Korea
Activism to stamp out misogyny in South Korea has been strong after the May 2016 murder of a young woman in Gangnam by a man who claimed he hated all women. It was followed by a substantial #MeToo movement that emerged in February 2018 and gained speed in March and April, as well as large public protests in the summer of 2018 against the so-called molka phenomenon (secretly recording women's bodies and uploading the footage online) and the circulation of revenge porn online.
But the Burning Sun case seems to suggest that misogyny remains a serious issue.
Besides Seungri, a central character in this saga is Jung Joon-young—a singer, TV personality, and friend of Seungri. The investigation into Burning Sun revealed Jung's crass comments about women, made in private group chats on KakaoTalk (read some of the translated chats here). Jung and his friends, including Seungri, discussed drugging and raping women, and eagerly shared secretly filmed videos of women in a variety of states (a.k.a. molka). These chat records, coupled with the fact that the police had inadequately investigated a formal criminal complaint against Jung Joon-young for this same behavior in 2016, reminded everyone, again, that it is not only the infamously severe gender pay gap that makes South Korean women feel like second-class citizens; it is also the engrained attitude among some men toward women and women's bodies.
In these chats, Jung had been joined by many other young male stars including CN Blue's Lee Jong-hyun, FT Island's Choi Jong-hoon, Roy Kim, Eddy Kim, Super Junior's Kangin, 2AM's Jung Jin-woon and Highlight's Yong Jun-hyung—all household names in South Korea.
(As this goes to press, broadcaster SBS has revealed the existence of yet another chatroom used for sharing molka footage. This one is populated by actors who frequented Arena, a club not far from Burning Sun.)
Together, the facts demonstrate that many people still don't understand or care about the immorality in capturing, viewing, and sharing compromising footage of women without consent. A recent police bust found a network of secret cameras in over thirty different hotels around South Korea. Tiny cameras have also been discovered around South Korea in toilets and changing rooms. Such molka footage taken in this manner often surfaces on websites where revenge porn is also uploaded. Fortunately, the largest of such websites was finally shut down in 2018 after years of police ineffectuality. But in South Korea illicit photography remains so pervasive that signs in the metro warn women about risks of "upskirt" photographing, and phones always make a clicking noise (as they do in Japan) if they are used for taking photos so that those in the area can be warned.
Sadly, online discussion in South Korea reveals that some continue to find sharing these clips and photos understandable because men "naturally" want to watch such content. Such people argue that celebrities should behave more carefully, instead of censuring the base behavior of filming oneself having sex with a woman without her knowledge and sharing a clip, or laughing about raping a woman who is unconscious. A recent story in The Korea Times demonstrates that ordinary university students at Gyeongin National University of Education expressed the same sort of misogynistic and even violent attitudes towards women in their group chats. Jung Joon-young and his friends are unfortunately not unique, but representative.
Besides the discovery of molka footage in online chatrooms frequented by Seungri's circle of friends, a broader police investigation led to several dozen arrests for selling and distributing drugs in Seoul nightclubs, including date-rape drugs like GHB. A sizable number of the cases were at Burning Sun and Arena, and there are as yet unproven allegations that some women were drugged and abused on site in Burning Sun VIP rooms.
The continued use of date rape drugs and molka demonstrates that toxic masculinity has not abated in South Korea, even if the gendered abuse of power on display in the Burning Sun case has also had a positive effect on the growing feminist movement—akin to throwing gas on smouldering fire. Thanks to this scandal there is greater awareness and understanding of the use and effects of date-rape drugs, and some South Korean internet users have taken to saying that it is important to focus the attention on the alleged perpetrators than potential victims, indicating some change for the better is afoot when it comes to the victim-shaming mentality that normally characterized reactions to sexual assault cases of the past.
K-pop and Its Pernicious Effects
This scandal also reveals a deeper problem with the production of musicians in South Korea. Young people are subjected to intense training throughout their teenage years, debut and rise to stardom. The idols learn to sing, dance, give interviews, act, and speak foreign languages. But do they have any time or training to develop a moral code? JYP Entertainment—one of the top three management agencies—has more of a reputation for demanding personal character and integrity from its stable of artists, but YG Entertainment, which manages Big Bang including Seungri (who was dropped by the agency as the scandal started to intensify), is reportedly in favor of allowing its idols greater personal freedom (and increasing the potential for a major scandal like this).  
Given the culture of sexual objectification in which K-pop marinates, it may be no surprise that young men in this industry are demonstrating such poor regard for women, especially after spending their important formative years as trainees in the business. K-pop videos and live performances are shot from the perspective of heterosexual men (a phenomenon called male gaze particularly in film studies). Fragmentation, where only sexualized parts of a woman's body are on the screen, occur in live performance and music videos.
In both contexts costumes are frequently designed to sexualize women, who appear in outfits that infantalize or expose them depending on the group's latest concept. Supposedly empowering songs by women in K-pop nevertheless feature videos that feature dance choreography simulating sexual acts, rather than turning them into beacons of strength. Even though most K-pop fans are women, and male groups and solo idols have the largest fan clubs, for some reason even groups of men, like Big Bang, are still filmed through the male gaze, surrounded by objectified female bodies, styled and shot in a way that robs those women of individuality and agency.
The message is that women are valued for being accessories or sexualized props. Their objectified presence in K-pop performance shows the female viewers their correct position vis-à-vis the idol:  as a worshiper, rewarded for performing sexual availability. Therefore, it is not surprising that young men raised in this culture treat women as sexual objects, to be used and discarded at will.
Worse, when products of such an industry is presented as mainstream culture, their detrimental effects on the national psyche and attitudes toward gender are all but predictable.
There is much to be said about the Burning Sun scandal. But the case shows that one priority for South Korea should be to reform unhealthy gender norms. The country has come far in striving for gender parity, but the fight is far from over.
Later in the month, we will run Dr. Saeji's second piece on the Seungri scandal—"Exploring Corruption Exposed by the Burning Sun Scandal."
Cover image: Seungri in his 2009 music video "Strong Baby" (Source: YouTube)
Become a subscriber to access all of our content.