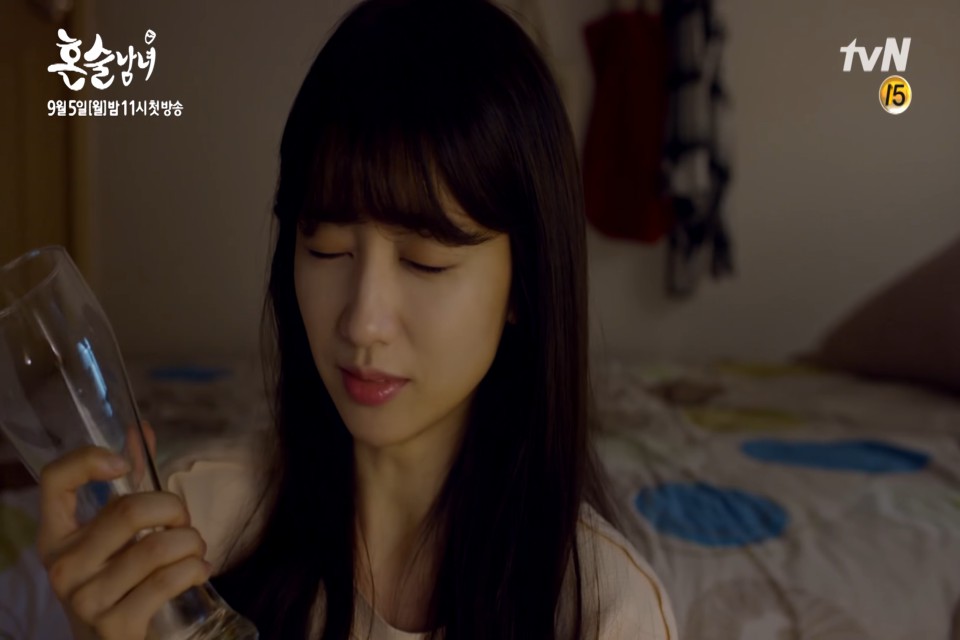 TV Producer's Death Casts Light on Dark Side of K-Drama Industry
On Oct. 26, a man was found dead in a hotel near Gangnam, two days after finishing a project at work.
His name was Lee Han-bit, and he worked as an assistant producer for the cable channel tvN, where he had just wrapped up production of "Drinking Solo," a popular television drama. The cause of death was suicide.
Lee's demise is belatedly making the news after his brother, Han-sol, took to Facebook on Apr. 17 to disclose the suicide note, and to claim that CJ E&M, tvN's owner and Lee's employer, had abused and put enormous pressure on him at work.
"The audio recording and Kakao chats my brother left behind were full of insults and criticisms. They [CJ E&M] pushed him to the brink; even in the very moment my brother disappeared, there were disparaging comments like '[you] son of a bitch,'" Lee Han-sol wrote.
"Two months later, we received CJ's 'official' response in writing: 'It has been confirmed that there was no abuse or insult.'"
Lee Han-bit apparently said in his suicide note that he had been forced to work for 55 days straight, with only two days of rest in between. He also lamented how his position left him no choice but to exploit the people working under him: "I impose on them more than 20 hours of work everyday, and then call them back to work after letting them sleep only two, three hours. […] This was a kind of life I truly detested, so I couldn't bear to continue [living] it."  
An excerpt from Lee Han-bit's suicide note, in a video published on a Facebook memorial page.
CJ E&M is an entertainment giant that produces films, music and TV programs, and owns cable channels including tvN. On Apri. 18, the company issued a press release:
"We regret today's situation. This company and its executives and employees will actively cooperate should the police and relevant official agencies begin an investigation."
But this isn't the first time the South Korean entertainment industry has been accused of imposing murderous working conditions on employees. Draconian hours and abuse are so prevalent in the production of TV dramas that some people call it an unfortunate "convention" that cannot be changed easily.
드라마 스텝으로 겨우 4일 일하고 때려쳤는데 트라우마 생겨서 드라마 못보게되었다. 이쪽 업계 관행이란 이름하에 행해지는 것들 너무나 후짐…

— 토메이로 (@Dororong1011) November 21, 2016
"I worked just four days as part of a drama production team, and I cannot watch dramas any more because of the trauma. Things that go on in this industry in the name of convention are really backward."
tvN is also plagued by a different scandal, over its currently running reality show "Youn's Kitchen." It's been alleged that the show's producers attempted to hire a part-time translator — the show is filmed in Bali — by promising only a souvenir apron as compensation. The producers of Youn's Kitchen denied the rumors on Facebook, saying they were planning to negotiate payment with individual applicants.
Lee's family held a press conference on Apr. 17. Surrounded by her surviving son and representatives of several civic organizations, Lee's mother, Kim Hye-young, tearfully vowed to pursue the case till the end.
"I will not bury my son Han-bit in my chest. I will resurrect him. I will not let his death be in vain."
Members of the public have responded with outrage. Hundreds have taken to the official Facebook page of the drama "Drinking Solo" to pay tribute to Lee and call on CJ to issue a formal apology.
Cover Image: a screen-capture from the drama "Drinking Solo"
Become a subscriber to access all of our content.