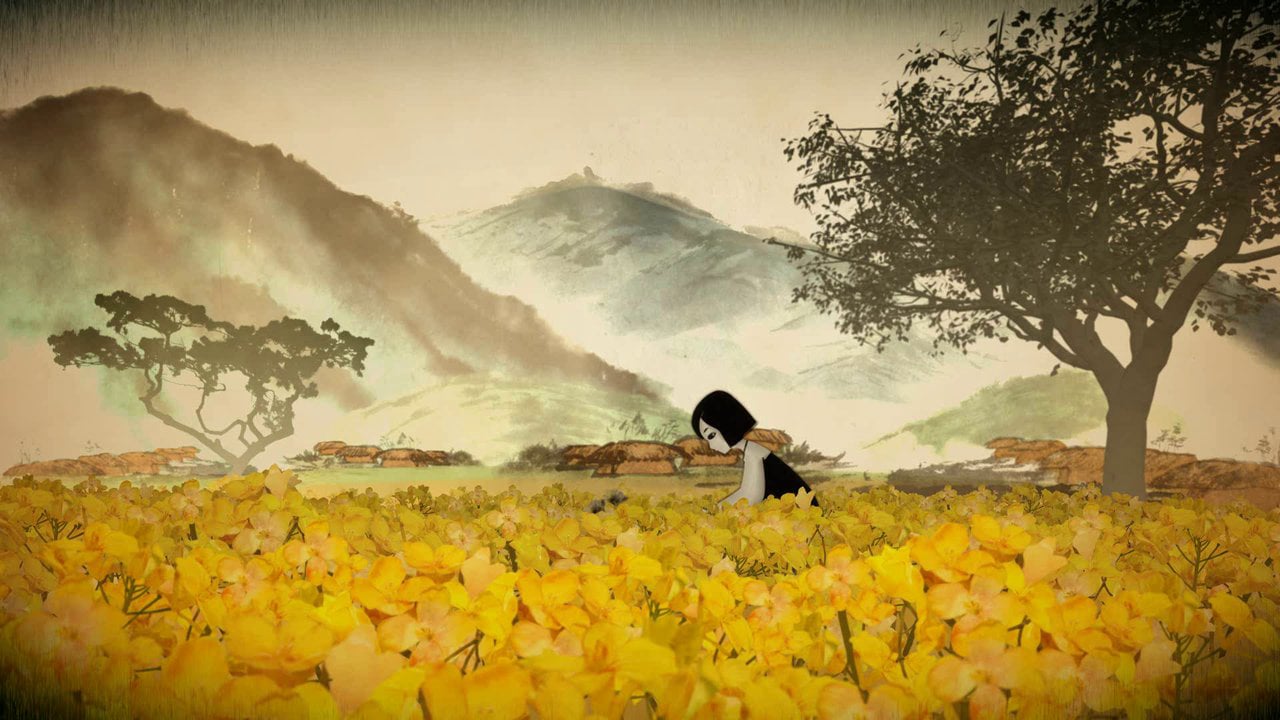 The Petals Around the Stigma
For a 91-year-old, Kim Bok-dong looks hale and hearty. Cheeks dotted with liver spots, wispy grey hair neatly combed. Kim doesn't stand out in the crowd. But once she starts to talk about the "comfort women" issue, her eyes beam with passion.
"Comfort women" is a euphemism, referring to women forced into prostitution for the Imperial Japanese Army during World War II. It is a sensitive issue between South Korea and Japan. Recently, South Korean president Moon Jae-in pressed Japan to apologize officially and to take legal responsibility for the atrocity. Japanese Prime Minister Shinzo Abe, on the other hand, says the issue was settled in the controversial 2015 bilateral agreement, where Japan agreed to pay one billion yen (around nine million U.S. dollars) to settle the issue.
Kim herself was deceived into sex slavery at age 14. She was dragged around different parts of Asia, from China to Singapore, for eight years. During those years, she attempted multiple suicides, but failed. When Kim's mother found out about her daughter's time abroad, she fell ill and soon died of pent-up anger, said Kim in an interview with Women News, an online media.
This spring, her story was translated into an unlikely product to promote awareness about "comfort women" — a magnolia flower on smartphone cases, pouch bags, hand mirrors, among others.
Founded in 2012, Marymond is a company that draws on flowers for inspiration and donates at least half of its profits to the "comfort women" issue. While known mostly for making phone cases, Marymond's products also range from clothes, tote bags, beddings and skincare products.
31-year-old founder Yoon Hong-jo was a third-year university student when he first met some of the "comfort women" — cordially referred to as halmeoni, which means grandmother in Korean — at the House of Sharing, a shelter for the victims. There, Yoon encountered artworks two halmeonis had made by pressing real flowers and leaves on a paper. They were made during art therapy sessions.
Yoon made these flowers into one of Marymond's first phone case designs.
Marymond had a rough start, making barely 340,000 won (around 300 dollars) in sales in its first year. It wasn't until K-pop came to the rescue, that Marymond got its big break.
The silver lining came in 2015, when airport photos of a popular K-pop celebrity Suzy holding her phone inside a Marymond case circulated widely online.
Many fans, originally interested in purchasing the product for a rather ostentatious reason of emulating their idol's style, were enthralled by the brand's earnest motive to raise awareness about the halmeonis. Within a few days, the "Suzy case" sold out.
Marymond's popularity has snowballed ever since and it now has a loyal following among many young South Koreans. Lately, with more South Korean celebrities endorsing the brand, overseas K-pop fans have been showing interest in Marymond's products. The website is in Korean, English and Chinese, and delivers most of its products worldwide.
Flowers and "comfort women" are Marymond's omnipresent themes. Each flower design comes with a story of an individual "comfort woman," and is rendered into various products.
Some critics point that Marymond is taking advantage of the women to make profits. To be fair to the critics, the company, despite its well-marketed benevolence, is not registered as a social enterprise; it means that Marymond isn't obliged to donate over two thirds of its profits.
But at the end of each year, Marymond discloses its revenues, along with detailed explanations of where and how much the money was donated. By 2016, Marymond claims to have donated almost 800 million won (almost 700,000 dollars) for the "comfort women" issue, which amounts to at least half of its total profits for over four years.
Reportedly, hundreds of thousands of women, mostly from the countries under Japanese occupation, were forcibly sent to brothels around Asia for the Japanese army during World War II. Due to the lack of official documents, the number of victims are debated, ranging from 20,000 to 410,000.
The biggest point of contention lies in whether the Imperial Japan actively recruited sex slaves (including abduction and coercion). Most South Koreans and Chinese people argue that it did, while the current Abe administration denies active recruitment (Abe even went as far to deny the existence of sex slaves in 2007).
Cover image: Marymond makes products inspired by "comfort women" and returns its profits to raise awareness about the issue. (Source: Vimeo)
Become a subscriber to access all of our content.