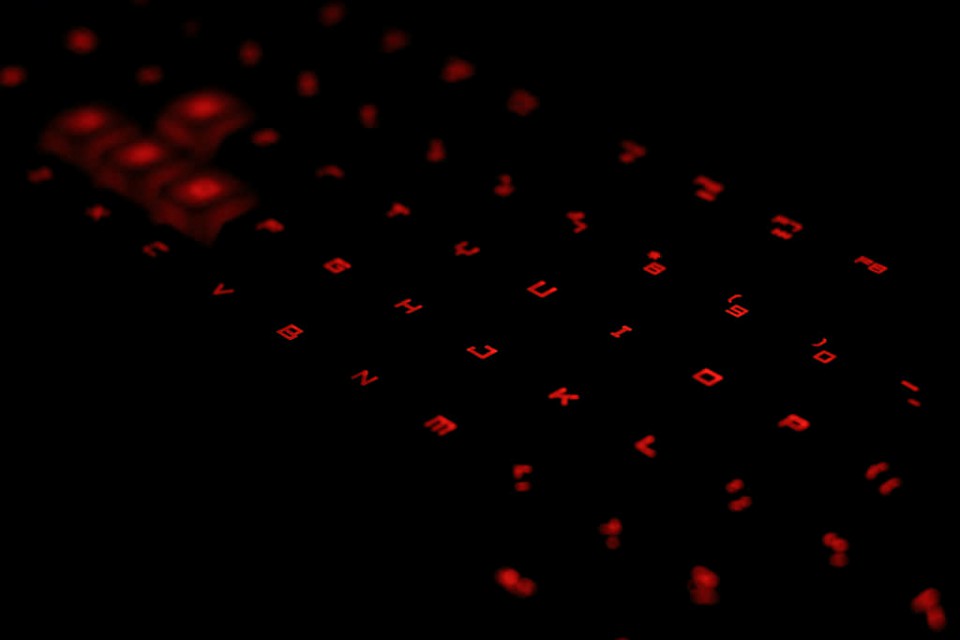 Prologue
I'm glad that a**hole died.
I heard that actress b**** is sleeping with that CEO.
You're a fake, and everyone sees through you.
Imagine watching a trolling competition on television. The players are professors, teenagers, unemployed trolls, your regular Joe in the office trolls — remaining faceless, hidden inside their game rooms, protected from physical interaction with the targets they attack. Viewers rate the players, who gather points to make it to the next round. Throughout the course of the tournament, they attack a frightened child actor, a dead celebrity, and eventually, each other. One competitor commits suicide.
Welcome to the Akpeul Game, or The Battle of Malicious Comments, a 2013 online comic by Hong Seung-pyo, whose penname is Miti. The webtoon is a searing critique of South Korea's pervasive culture of akpeul, literally "malicious comments."
21st-century South Korea is one of the best-connected societies in the world. As of 2016, online penetration was over 90 percent. There were about 45 million internet users in South Korea, out of a total population of 51 million. The South Korean web has a colorful ecosystem of trolls, abounding in anonymous communities like Ilbe, Today's Humor, DC Inside. Even Naver offers the cloak of anonymity to the millions of commenters on its blogs, forums and news articles. There are plenty of places for the trolling game to thrive.
"Remember, akpeul is a cancer cell," a player says in the webtoon. "If possible, create a frame of discussion that a majority would either oppose or support, a frame that would enrage and excite people. The world will always opt for the louder, the more interesting."
The story is fictional, but realistic. Remember Choi Jin-sil, one of the most nationally famous victims of online trolling. Choi was the actress of the 1990s in South Korea; she committed suicide in 2008 after vicious rumors spread about her family, friends and finances. And many others suffered, only they weren't famous enough to make headlines.
But it's not just about the individual tragedies. Trolling can be committed by much more powerful actors, like the invisible, shadowy creator of in Akpeul Game that's manipulating individual trolls and public opinion for his personal gain. This portrayal of a larger, more systematic trolling is especially relevant in South Korea today, where the country's former president Lee Myung-bak is currently embroiled in a scandal involving what is arguably South Korea's most prominent case of institutional trolling.
Part I: Choi Jin-sil
In the webtoon, there's no clear distinction between the victims and the perpetrators. Anyone who uses the internet — sharing unverified articles, clicking on clickbait posts — we're all part of the game, all potential enablers.
Choi Jin-sil's is one of the most shocking, in part because the repercussions of the trolling didn't end with her suicide.
Choi was plagued by trolls throughout her career. In 2000, with the rise of the internet and at the height of her fame, Choi married one of South Korea's hottest young baseball players. Their marriage ended disastrously less than four years later, when the husband's infidelities and physical abuse of Choi became widely consumed tabloid fodder.
In 2008, she hanged herself after another round of vicious rumors circulated online about her being a loan shark to one of her friend's husbands, who had also killed himself just a few months earlier, a rumor Choi denied. A few years later, her ex-husband and her younger brother, also a celebrity, also killed themselves. Choi's two children were left in the care of Choi's mother.
Choi Jin-sil's death wasn't just the responsibility of the few that started the rumors. The trolling machine includes everybody: Our collective susceptibility to believing, spreading, or even simply clicking on the rumors fed the malicious comments and gave power to the baseless allegations.
"Would people believe me if I died?" Choi Jin-sil told reporter Kim Jae-woo over the telephone, not long before her death. "My name is Choi jinsil [truth], but people are calling me Choi gasik [phony]. Isn't this so sad?"
The webtoon Akpeul Game presents trolling as an amusing sport. Players team up, progress through quarterfinals and semifinals, and the final winner goes home with one billion won (more than $900,000). Outside the official competition, there's often no real motive behind the sport: People just get a kick out of making digs at each other — like Gam Jeong-moo, a competitor who enjoy watching others get upset (his name literally means 'no emotions' in Korean).
This apparent lack of a motive from individual trolls — as well as the amusement factor — baffles the protagonist of the comic, a soft-hearted employee at a PC room, who throughout the game questions if human beings are inherently good and eventually comes to accept the banality of evil. For him, it's easier to grasp the motive of the larger, more influential player — the institutional troll.
Part II: The Invisible Hand
In 2008, actress Kim Gyu-ri, like many others at the time, publicly criticized then-president Lee's decision to import beef from the U.S. as a part of the KORUS free trade agreement. At the time, the FTA had sparked massive nationwide protests against the conservative administration, due to claims that U.S. beef could cause mad cow disease. Kim took to social media to address the planned imports, writing, "It'd be better to fill our mouths with cyanide."
For the next ten years, Kim claimed in a recent televised interview with SBS, she was the victim of incessant cyberbullying. 'Cyanide' was a keyword that followed her around in cyberspace, even in irrelevant contexts. Anonymous commenters told her to drink the cyanide herself. "You aren't dead yet? Die, die, die," Kim recollected some of the comments. "I tried to."
It turns out that Kim was one of the 82 artists blacklisted by the National Intelligence Service during Lee Myung-bak's presidency, according to documents released in September by a government committee investigating the NIS. (This arts and culture blacklist, however, is nowhere as long as the one under the succeeding Park Geun-hye administration, thought to include over a thousand figures.)
The NIS, the country's main spy agency, is responsible for managing national security and collecting intelligence about North Korea. The agency is currently accused of systematically organizing online trolling against anyone the Lee administration perceived as threatening.
This includes actors like Kim Gyu-ri, journalists, Park Won-soon (Seoul's left-leaning mayor), and even current president Moon Jae-in, who lost his 2012 bid for the presidency against conservative Park Geun-hye, in a race that has subsequently been tainted by the fact that the NIS directed government employees to troll against Moon.
The accusations against the NIS — and former president Lee — first began in 2012, right before the presidential election, when the Democratic Party, the main opposition, was tipped off that the spy agency was illegally intervening in the election by posting online comments in favor of Park and accusing Moon of being a pro-North Korea stooge.
It's a scene that has now become infamous: liberal lawmakers and hordes of journalists camping out for over 30 hours in front of the apartment door of Kim Ha-young, an NIS agent, who was eventually arrested and investigated.
Throughout the conservative Park Geun-hye administration, accusations surfaced that her election was illegitimate; but investigation of the NIS was criticized of being insufficient. In June, almost as soon as Moon Jae-in became president, the NIS Reform and Progress Committee was launched and began investigating issues related to the NIS's online trolling and more.
Hence the flurried concentration of NIS-related headlines in recent months. The committee has found that over 3,500 civilians were hired by the NIS in 2012 to manipulate public opinion during the presidential race. Top officials who worked for or were related to the NIS during Lee Myung-bak's presidency have been arrested, although Lee himself is in the clear for now (unless you count the around 30 artists and culture-related figures who sued him for indemnities in November.)
It's not yet clear how deeply the NIS was involved in Kim's cyberbullying. The agency declined to comment on the story.
Ironically, around the same time the NIS reform committee released the artist blacklist in September, the Liberty Korea Party, the rebranded conservative party, launched the Digital Political Party Committee to address the problem that Lee is accused of perpetuating: institutional, politically manipulative online trolling.
"The left has been using abnormal methods, like mobilizing online armies of commenters to manipulate public opinion," Lee Suk-woo, the director of the committee, argued. "We're trying to set those problems right."
"It's true that the NIS used online commenters, to an extent, during the Lee administration. That should be resolved. But how about the public manipulation by the liberal, leftist forces?"
Lee claims, like many others in Liberty Korea, that some of president Moon Jae-in's supporters have pro-North Korea tendencies. He pointed to the 'Moonlight Riders,' a term conservative politicians use to label Moon supporters that they accuse of systematic trolling. So far, no government entity has been directly linked to them, and the allegations have not caught on beyond the party and right-wing media.
Part III: The Game Goes On
For as long as the internet has been around, South Koreans have debated the Babellic nature of free speech that online trolling seems to unleash.
Trolling is not a problem that's unique to South Korea. Anywhere there's internet (i.e. pretty much everywhere human beings live), there's some sort of abuse happening. An early tragedy was 14-year-old Megan Meier in the U.S.; in 2006 Meier hanged herself after being bullied on MySpace by a boy she had developed a crush on after talking online. This boy would turn out to be one of her mother's friends, who was trying to get back at the young Meier for allegedly spreading rumors about her own daughter.
"Technology, apparently, does more than harness the wisdom of the crowd. It can intensify its hatred as well," wrote Mattathias Schwartz in a 2008 New York Times Magazine article titled, "The Trolls Among Us."
Beyond the individual level, systematic trolling is prevalent in other countries. In Russia, for example, the "troll factory," or the Internet Research Agency in St. Petersburg, is notorious for hiring small armies of workers to push pro-Kremlin positions online, including intervening in U.S. politics and posing online as American activists.
In South Korea, the National Police Agency has been tracking the number of cyber defamation cases since 2014. Since 2015, the agency has dealt with over 10,000 cases annually.
"It's relatively easy to track down trolls who use domestic websites," said Han Dong-hoon, an officer at the agency's Cyber Investigative Team. "We can ask the site administrators for user information," even for websites like Ilbe, South Korea's most infamous hub of right-wing online abuse, whose administrators are unknown to the public.
"It's more difficult when users are on foreign servers," Han said. It gets harder to find the trolls that are active on platforms like Facebook, Twitter, and Tumblr — there's currently an online petition in South Korea to shut down the third, accused of proliferating anonymous trolling and pornographic content.
There are repeated questions as to whether regulating trolling would be a detriment to free speech. There's a reason why the "Choi Jin-sil law," proposed by a conservative lawmaker shortly after Choi's death, never made it past the negotiating table. The law aimed to legally define 'cyber defamation' and fine/imprison malicious commenters; but the backlash was too great from critics who feared the then-conservative administration, already notorious for curtailing free speech in the media, would do the same to the internet.
"We try to respect users' freedom to comment as much as possible," said Song Ui-young, a press manager at Naver, South Korea's largest search engine. Currently, Naver's policy toward online trollers is relatively laissez faire. Offensive words are automatically filtered on public forums; commenters can report on each other — Naver currently gets over 20,000 reports every day — but the company doesn't actively seek measures to root out trolls.
"In the past, discussions of anonymity mostly referred to anonymity within a crowd," said Na Eun-young, a communications professor at Sogang University. "We'd talk about how individuals don't act violently alone, but, when part of a collective, exhibit tendencies to act more violently because they can't be individually identified." Na's analysis echoes Stanford sociologist Mark Granovetter's theory of Threshold Models of Collective Behavior, which posits that every individual has a threshold past which they're willing to engage in violence. Large numbers of people behaving violently can have a contagious effect, creating a wave that draws in normally placid individuals.
"Now, we talk about anonymity within the internet," said Na. "It doesn't matter if the user is Korean or from other countries; trolling has to do with anonymity. The repressed feelings and desires of the individual user become disinhibited — the primitive urges get expressed online."
In 2013, the creator of webtoon Akpeul Game told Yonhap News, "Characters in a computer game attack each other and fight, but the gamers outside the monitors don't get hurt. I think the act of trolling resembles this game." Unfortunately, unlike in a computer game, trolling often happens unilaterally. And blood can get spilled outside the world of the monitors.
"The internet is a sewer," a player says in the webtoon. He yells at another player, hurt and discouraged by the trolling directed at himself. "You think this kind of shit is going to end with you?"
The webtoon paints a grim picture of the internet and human nature. That's not all there is. But the player is probably right — the shit is not about to end any time soon.
Cover image: The battle of malicious comments can get ugly. (Source: Dawid Cedler via Flickr, CC BY SA-2.0)
Become a subscriber to access all of our content.