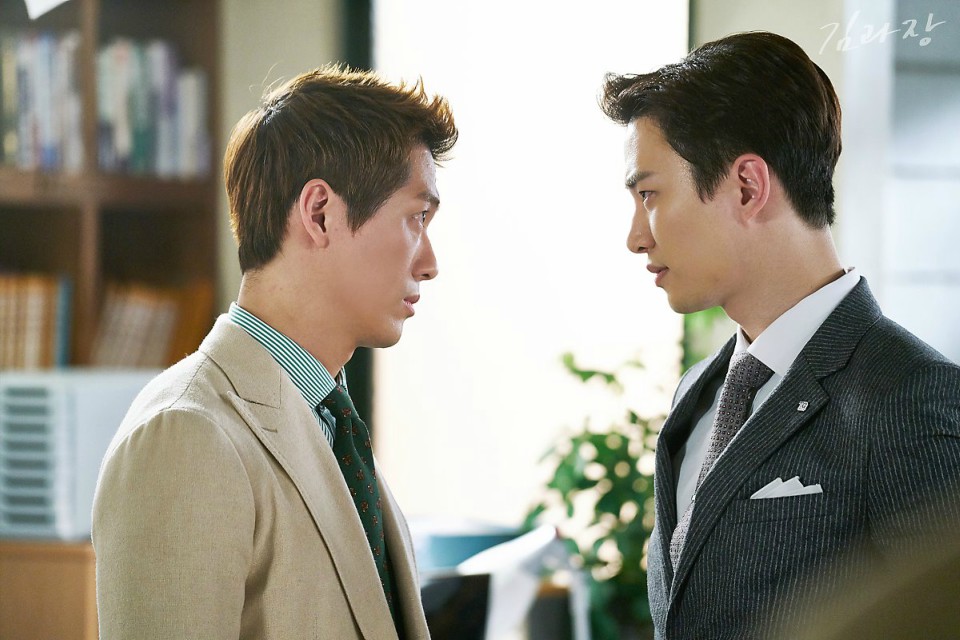 South Korea's Impossibly Mundane Superheroes
Superman, Spiderman, Wonder Woman. … Our best-loved superheroes are an unusual and flamboyant bunch. In South Korea, meanwhile, a different breed of wonder-figure is winning over the people: the Office Hero.
The Office Hero doesn't have supernatural abilities, technically speaking. He or she works in an office, receives a salary, and follows a pretty generic routine — nothing to write home about. So what's the hero's special power?
The ability to talk back to superiors and fight against the hierarchical South Korean work culture.
If this sounds a little depressing, it's meant to be. "The more their reality resembles a sweet potato, the more viewers get obsessed with these fantasies," wrote one reporter for the daily newspaper Kyunghyang Sinmun. Sweet potatoes, a popular Korean snack, are notoriously stodgy and hard to swallow, giving the same stifling feeling experienced by workers in South Korea's corporate culture.
Enter the world of Kim Sung-ryong, protagonist of Good Manager, a popular K-drama airing its final episode this Thursday. Kim is a low-level manager in the accounting department of a huge conglomerate. He's not particularly 'heroic' by nature, having formerly worked at a nightclub, managing gangs' accounts while siphoning off cash for himself. All Kim wanted was to save up enough to emigrate to Denmark — a paradise in his eyes, unlike the so-called "Hell Joseon," as contemporary reality in South Korea is often labeled by its own citizens.
But by a fantastical turn of events, Kim gets hired at a chaebol — family-run conglomerates that dominate the national economy — despite his unimpressive resumé. Here, for some mysterious reason, Kim discovers his own superhuman ability: standing up for himself and others in front of superiors in a notoriously rigid environment. Not just that: He somehow manages to expose the corruption within the company and drive its top management, including the CEO himself, into a corner to face prosecutors.
In this scene, Kim refuses to be intimidated by the CEO's son. "How is it that so much of your 'businesses' takes place in hotel suites?" he asks, criticizing the son's dubious expenses racked up on the company card. Safe to say, such a scene is unrealistic enough to be a fantasy for many South Koreans. (Source: YouTube)
The Office Hero trope isn't new. The protagonist of 2013 drama The God of the Workplace was an irregular worker with over 100 qualifications in random fields. Radiant Office is another more recent show, featuring an irregular worker (with only three months left to live) who musters the courage to speak her mind in front of her bosses. Viewers and media alike label such office heroes "refreshing as soda" (unlike the sweet-potato-like reality) and "a consolatory song of youth" for young workers toiling in similar situations.
That these characters are so popular is a sad testament to the reality of South Korea's corporate culture. How oppressive must workplace hierarchies be if the ability to speak one's mind and stand up to authority can be portrayed as a special power? Is a vicarious dose of TV "soda refreshment" really enough for individual viewers, who must go back to reality after being temporarily awed by their Office Heroes?
Cover Image: Kim Sung-ryong, left, in a confrontation with his boss. (Source: KBS)
Haeryun Kang wrote this radar report.
Become a subscriber to access all of our content.