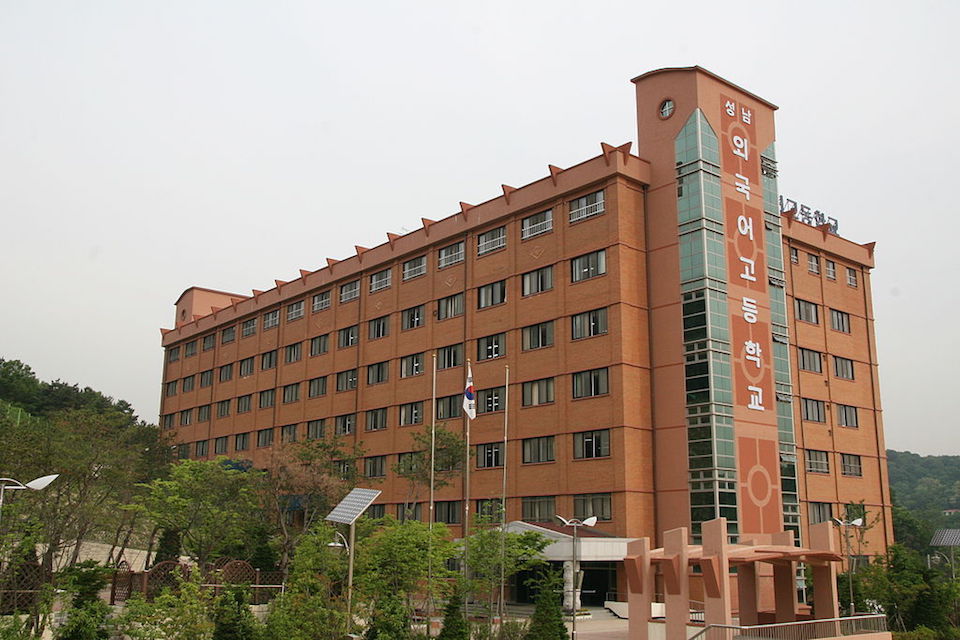 Education Blues Pt. 1: South Korea Cracks Down on Elite Schools
I suffered through an existential crisis in my second year of high school. By this, I don't mean over my existence, but over my school's existence. That year, abolishing foreign-language high schools hit the headlines for weeks, like it has been lately.
We'd fret about the future of our school, not so much out of pure love toward the institution, let alone our teachers, as out of concern about our own future and university admission. I was resentful that my endeavor dedicated to passing the merciless entrance exam in less than two years would go astray if the government took my school away from me.
That year, we were spared of our school being obliterated. But we knew it was only a matter of time until another political crusade against elite education would strike.
In case you aren't familiar with the South Korean educational system, not all schools here are equal. There are foreign-language or science high schools that only higher-performing students with financial means can attend. Autonomous high schools, also more expensive than standard high schools, are mostly private and can decide parts of their curriculum without government approval. Then there are the international schools, which operate outside the education system and teach students in English or another foreign language at a hefty tuition.
Less than 10 years later, the country is yet again embroiled in the very same discussion about whether these schools are necessary, as my friends and I rightfully foresaw. This time, it's not only foreign-language high schools, but also autonomous high schools and some international schools that are facing the potential death sentence.
Abolishing these "elite schools" was Moon Jae-in's key pledge during his presidential campaign. According to Moon, these schools have lost their original purpose of offering specialized education on selected subjects (e.g. foreign languages) and have become a mere springboard for entering top universities. He promised to usher in "the heyday of standard high schools" accessible to all.
The campaign to reduce inequality in education goes back a long time. South Korea has seen a number of crackdowns on elite institutions that supposedly exacerbate social inequality and foster excessive competition in education. In 1974 the government carried out the high-profile policy of standardizing high schools, essentially making all high schools equal.
After that move, prestigious high schools that once accepted students through notoriously difficult admission exams could no longer discriminate in enrollment; all schools had to accept students who lived within the surrounding districts no matter what.
While the policy was executed to uproot excessive competition and nepotism — some students were gaining admission to prestigious schools through connections or bribery — it simply led to another kind of elite schools filling the vacuum: From the late 70s onward, the government policy to encourage population movement to south of the river included relocation of formerly admission-based elite high schools to the "Eight School District" in Gangnam. Such schools, even after the so-called standardization, remained sought-after, with rich parents in the area spending more money on improving their children's academic performance. And lo and behold, Gangnam schools proved their superiority by sending visibly more students to top universities.
Then in the 90s, foreign-language high schools were designated "special-purpose high schools," allowing them to select students based on entrance exams and middle school academic records. Unlike in the case of the schools in Gangnam — which selected students purely based on local residency — parents could prep their children for admission to special-purpose high schools, which soon became another kind of elite school and status symbol due to the high cost prepping for admission, not to mention the higher tuition itself.
If this wasn't confusing enough, autonomous high schools were introduced in 2010 with the purpose of diversifying the curriculum. But with the freedom to set their own curriculum, most schools converted themselves essentially into university admission prep school by concentrating on core subjects like Korean, mathematics and English. Many of the popular autonomous private high schools were in fact the admission-based elite schools before the standardization in the 70s.
This brings us to Moon Jae-in's pledge. Now, 46 autonomous high schools, 31 foreign language high schools and seven international high schools nationwide are bracing for change. Gyeonggi Province, the area surrounding Seoul, already announced its plan to incrementally abolish 10 such schools by 2020.
The Seoul Metropolitan Office of Education, on the other hand, seems to take a slower road to scrapping these schools. Cho Hee-yeon, the education chief for the capital, told Yonhap news agency on Jun. 27 that while he opposes short-term education reforms, "a finely tuned policy is needed to minimize adverse effects that might occur from implementing abrupt changes." He added, "The new administration should concern itself [with this goal]."
Almost half of all autonomous high schools and almost 20 percent of foreign-language high schools are in Seoul. The Seoul Metropolitan Office of Education will release its concrete plan regarding the so-called "elite schools" on Jun. 28.
The Moon administration, for one, seems to be sticking to its pledge, by nominating Kim Sang-gon who oversaw Moon's education policies during the campaign, as education minister. The parliamentary hearings on his qualifications will be held on Jun. 29.
At least half of the country seems happy to see the elite schools go, while the parents of the students in these schools — a minority — are piqued at such injustice.
"If the government wants to improve standard high schools, it should address the problems of those schools and solve their issues. How could the two percent [that elite high schools comprise] be the cause of the 90 percent [standard high schools]'s problems?" retorted Yoo Si-hyeon, head of an autonomous high school parents association in a protest.
In fact, the overall perception of standard high schools isn't necessarily positive, either. Some charge that these schools suffer from substandard curriculum and a low level of motivation among students.
While present-day elite schools — encompassing autonomous, special-purpose and international schools — are once again under fire, Moon's policies are unlikely to solve larger problems affecting education as a whole: intense competition, the cult of educational pedigree — symbolized by diplomas from fancy schools — and the massive private education sector that stands completely apart from the school system. And South Korean parents have always found ways to get around the latest government decrees or restrictions. They will for sure find their way yet again.
Cover image: Seongnam Foreign Language High School is one of 31 autonomous high schools around South Korea that face potential closure. (Source: Wikipedia)
*
For more on South Korea's "education blues," check out our running series:
Become a subscriber to access all of our content.