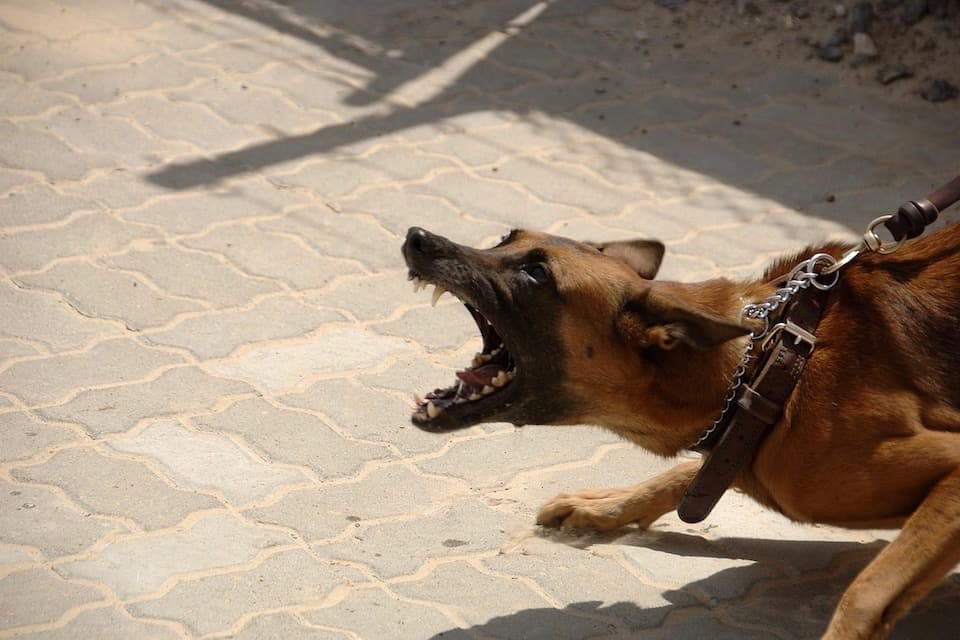 Ignorant Dog Owners, Not Dogs, Should Be Blamed for Canine Aggression
Last fall, many South Koreans were up in arms over a pet. On Sep. 30 a French bulldog named Bugsy entered the elevator at an apartment complex in southern Seoul and bit a neighbor. The victim later died of blood poisoning.
Bugsy belongs to a well-known K-pop star, and the dog was an Instagram star in his own right. The bite and the subsequent death led to a national outcry over threats that dogs allegedly pose to society. Bugsy's Instagram account disappeared, his owner Choi Si-won has seen his career suffer over heavy criticism that he did not leash his dog, and pet owners all across South Korea have come under attack.
My neighbors are telling me, via the housing management office, to muzzle my German Shepherd. Various municipal governments are calling for stronger measures to muzzle more dogs and mandate short leashes. We are witnessing an unprecedented mass hysteria over canine aggression.
But the fear of dogs misses the point. Dogs are not inherently aggressive; the problem is that dogs are being raised in an atmosphere of ignorance, and that many South Korean owners are not taking the responsibility for training their dogs. The government is also failing in its duty to regulate dog ownership.
On the one hand, dogs (at least those that are owned as pets) seem to have a great life in South Korea. When you enter South Korean pet stores, you will find sophisticated machines for feeding your dog remotely, TVs and TV programs to entertain it, collars with flashing LED lights, treats of a variety that will beat any department store's food section, clothes and shoes of all colors and shapes, shampoos, grooming equipment, nail polish and even pills that make canine excrement smell like a lavender field in Provence. The domestic pet industry was valued at 1.81 trillion won ($1.7 billion) in 2015.
While this industry grows, regulation of dog ownership and the industry is missing.
First, let's talk dog ownership. The registration of pets with local authorities is mandatory since 2014. But nobody really knows how many dogs are in the country.
The Hankyoreh newspaper reported in 2015 that the Ministry of Agriculture, Food and Rural Affairs estimated there were about 1.6 million dogs in the country, but even a ministry official conceded "the figure may contain an error" because the survey counted on human respondents to tell the truth. At least one Korean source argues the actual number could be as high as five million. The online statistics and market research portal Statista calculates the total number of dogs in South Korea as 2.7 million, and we may have to rely on this number for now.
In 2015 the same ministry proudly said that nearly a million pets were registered with the government, but that number included all pets, not just dogs. A ministry rep I actually spoke to recently over the phone said that only around 550,000 dogs are microchipped and registered — translating into 20 percent of the total.
Where most dogs come from is another question. According to Kim Hyun-jeong, International Department Manager at the Korea Kennel Federation (KKF), in 2014 approximately 12,000 purebred dogs were registered with the KKF. That accounts for only 0.4 percent of the purported 2.7 million. The origins of the remaining 99.6 percent are unclear but not hard to guess — puppy mills, hobby breeders and stray breeding.
Compare that to the situation in Finland: Marianna Laitinen, Information Officer at the Finnish Kennel Club (FKC), told me that almost 70 percent of all dogs in Finland (450,000 out of more than 650,000) were registered with the FKC (and close to 99 percent of all dogs are microchipped).
Those differences are significant. The Fédération Cynologique Internationale (of which both the KKF and FKC are members) is responsible for breeding healthy dogs in healthy surroundings; providing help and training for dogs and their owners; organising and promoting events on dog health, both mental and physical; issuing certification; and overseeing dog owners. The KKF provides all of the above, but to a microscopically small numbers of dogs. It means that in addition to the fact that most dogs come from unregulated or substandard sources, dogs are also not being trained.
A big barrier to training is cost. Even if owners are interested in training their dogs, options are practically nonexistent. A few prominent dog trainers and boarding schools demand exorbitant prices for teaching how to sit and give paw. In Germany, a law-abiding dog owner must spend months and months, rain or shine, socializing and training their puppies or young dogs in groups. And this is not a luxury; the price for group training in Germany is around three euros (less than 4,000 won) per hour, whereas in South Korea I was asked to pay 70,000 won per hour for the same kind of class.
In Finland, the FKC is a grassroots organization for the vast majority of Finnish dog owners. But in South Korea, the KKF effectively operates as an exclusive club for wealthy dog owners. As far as canine education is concerned, South Korea exists in a gilded age, where only the privileged can afford education while the majority are illiterate.
Then there is the attitude of dog owners. The KKF reveals that the most popular dog breeds in South Korea are Pomeranian, Bichon Frise and Chihuahua, mostly sized between 20 and 30 cm. And I have had strange conversations with some South Korean dog owners who seem to believe that such small dogs do not require training. One even tried to convince me that their brain size is so small they cannot learn anything.
So it is only natural that some dogs will be out of control. As a dog owner and trainer myself, I have experienced just about every aspect of South Korea's dog culture for the last four years — from the KKF, canine competitions, classes, service dog breeders and trainers, hobby breeders, puppy mill dogs sold in supermarkets to state – and privately run shelters. And I can say with confidence that South Korean dogs are among the least trained and most aggressive that I have encountered.
It is actually remarkable that there are not more cases of canine aggression. Even though the Korea Consumer Agency states that 1,019 dog bites occurred in 2016, quadrupling from 245 in 2011, these numbers pale in comparison to the situations elsewhere with much better canine training regimens: 1,019 bite accidents for 2.7 million dogs in South Korea against 18,000 bites caused by 6.8 million German dogs and 4.5 million injuries caused by nearly 90 million American dogs, both in 2016.
When seen solely statistically, South Korean dogs appear to be the most docile of the lot. But that only masks another tragic situation.
While living in Germany I did not see things like pee-pads (sanitary napkins on which dogs can relieve themselves indoors) being sold. The idea of a dog doing its business at home is strange. It is a simple fact that dogs should relieve themselves outdoors. But seemingly every South Korean pet store and supermarket with a pet supply section will have shelves and shelves of different pee-pads, which seem to count as basic supply for dog owners. Why is this important? It means many dogs are confined indoor, robbed of a chance to go out and interact with outside surroundings.
Dogs that do not get to walk two to three times a day suffer from both mental and physical deprivation. The idea that dogs might need physical exercise and socialization seems to escape many including the local government. Seoul has only three leash-free areas for dogs while Helsinki — a city of roughly 600,000 people — have 80.
After Choi Si-won's dog made headlines, pressure mounted on officials to impose harsher fines on owners of aggressive dogs and muzzle dogs of all kinds in public. Those 'solutions' will not address the fundamental problem. Education — one that has ostensibly transformed South Korea from a poor agricultural country into one of the most industrialized and wealthiest in the world — needs to be given to dogs and dog owners also. The enormous pet industry should be taxed on sales and the collected funds be used to create a system that ensures mental and physical well-being of pets, dogs included. There should be certification mechanisms and awareness campaigns.
South Korea does not have to invent the wheel. There have been many studies worldwide on how animals and humans can coexist peacefully in high-density population areas. Just recently the German city of Hamburg revealed a successful strategy for reducing dog bites by two-thirds. Dog owners were actually encouraged to have their dogs off the leash as long as they fulfilled the basic requirements of training their dogs, which then had to pass an exam under the supervision of certified animal behaviour specialists. Today one out of every five dogs in Hamburg is allowed to go without a leash after being approved in this way.
I am appalled that despite all the care South Korean pet owners give their animals, many of the humans treat dogs and cats and other animals like toys to amuse them on coming home after work. They do not understand that, to quote a character in the classic movie "Pulp Fiction," "dogs got personality, personality goes a long way." Dogs are living beings and having a dog is a responsibility, not a privilege. Until that idea becomes the norm, South Korea will see more tragic incidents involving dogs because of ignorant owners.
Become a subscriber to access all of our content.