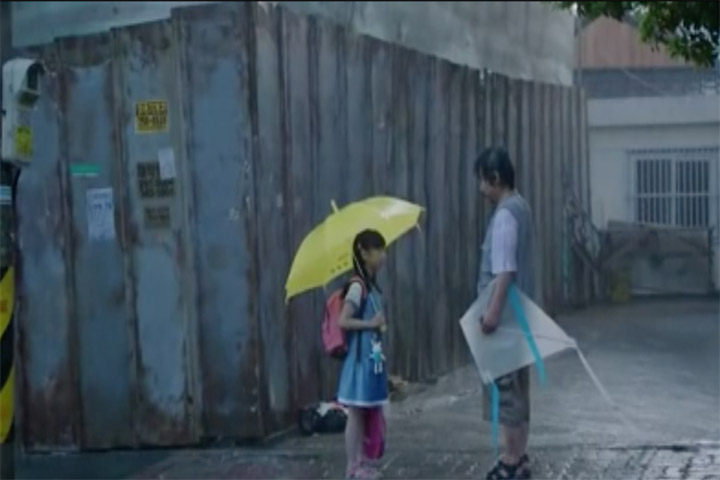 Rape and Retribution: Nayoung's Story Isn't Over
In 2008 South Korea, an eight-year-old girl now known by the alias Nayoung was brutally raped and beaten by a 58-year-old man in a public bathroom. Months later, she and her family received a second wave of shock when the rapist was sentenced to a mere 12 years in jail.
And now, with only three years until his release, the prospect of a nationally despised criminal on the loose is resurfacing questions about sexual assault in South Korea.
The name Cho Doo-Soon trended as a search term on portal site Naver earlier this week, when daily newspaper Joongang Ilbo released a recent interview with Nayoung's father, whose name remains unknown. Particularly noteworthy were his concerns about whether Cho would be able to re-enter Nayoung's neighborhood upon his release.
"[The Ministry of Justice] promised to permanently quarantine him, but will they be able to keep that promise?" Nayoung's father said in the interview. "We'll have to see whether that promise was just lip service."
In the United States, for instance, various states have implemented laws regarding residency for sex offenders. One common restriction prohibits offenders from living within 1,000 feet of the property of any school or child care center; but in South Korean cases like Nayoung's, her father says "we have no economic means to move anyway, so all we can do is trust the government."
Yeo Woon-jae, a Ministry of Justice official from the department overseeing the cases of specific criminals, told Korea Exposé that it is possible to keep criminals from entering spaces like schools or kindergartens, but that the specifics of Cho's case remains uncertain until he is released and evaluated.
In the 2013 film "Hope," which is based on the Nayoung case, her mother shouts to the judge, "Only 12 years? Do you know how old my daughter will be in 12 years?"
But in fact, data from the Ministry of Gender Equality and Family revealed that only about half of recorded sex crimes against children 13 or younger resulted in a jail sentence at all, with the remainder receiving a probation or a fine, between 2010 and 2015. About 61 percent of jail sentences were one to five years, and less than 10 percent more than 10 years.
In 2010, the Ministry revealed that between 2005 and 2008 — the year of Nayoung's case — South Korea had substantially higher rates of increasing child sexual assault than four other comparative countries. While assault rates in South Korea rose by nearly 70 percent during the four-year period, the United States saw a 2.9 percent increase, while Japan, United Kingdom and Germany's rates decreased by 29.2, 14.8 and 9.6 percent respectively.
Though its assault rates were not the highest among these countries, South Korea was the only one to show a consistent (and rather dramatic) increase, an issue requiring "a need for social awareness," the report said. And not much has changed in recent years. An updated 2016 data showed a significant increase in child sexual assault between 2010 to 2015, although rape cases decreased.
Lee Geum-soon, an official from the Department of Sexual Protection for Children and Teens at the Ministry of Gender Equality and Family, told Korea Exposé there has been no official research about the cause of the increase. However, it is more likely that the numbers rather reflect an increase in rates of reporting sexual assault, she said.
"Even just a while ago, our society hadn't quite normalized active reporting of sexual assault," she said. "There were societal perceptions that partially blame victims for assault.… As those problems slowly improve over time, it seems the data reflects higher reporting rates."
The now 17-year-old Nayoung is a high school senior, her father said in the Joongang interview. And while both her physical and mental health suffered significantly, he said she now dreams of being a doctor to give back to society.
Cover image: Screen capture of 2013 movie "Hope," directed by Lee Joon-ik.
Become a subscriber to access all of our content.