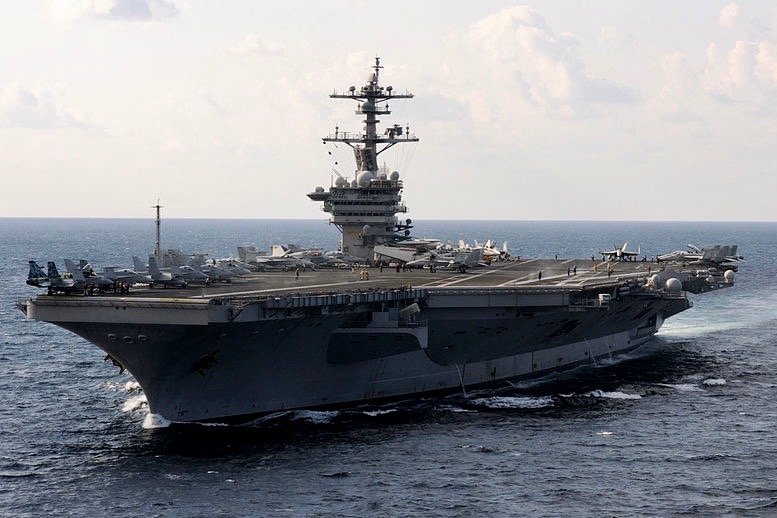 Prospect of War Prompts Mixed Reactions in South Korea
American missiles rained down on Syria Friday, ostensibly to punish the Damascus-based government for using chemical weapons against its own people.
For South Koreans watching the news, the plight of Syrians struck close to home, as fears mount that the Korean Peninsula might be next in line for an American attack.
The South Korean public is traditionally unfazed by what North Korea does; the international media are far more likely to sound alarm over each and every move made by Pyongyang. In March, which saw a series of missile tests, most South Koreans were consumed by the news of president Park Geun-hye's ouster. On Mar. 17, the arrival of actress Scarlett Johansson to promote her latest movie emerged as top news story of the day.
But now, anxiety in the South is rising. U.S. Secretary of State Rex Tillerson, who was in the country on the same day as Johansson, said in a press conference, "The policy of strategic patience has ended." He added, "All options are on the table."
While Tillerson's comment is understood to have signaled no radical departure from the Obama administration's policy, it comes at a time of great uncertainty. THAAD, a U.S.-made missile defense system, is being deployed in southeastern South Korea, much to Beijing's ire. Just last week, U.S. President Donald Trump vowed to take unilateral action against North Korea if China didn't help.
As is well-known, North Korea has been steadily developing a nuclear program since the early 1990s. Over the years, Pyongyang's nuclear experiments and missile launches have brought international condemnation and sanctions, but these have done little to dampen the North's ambition to become a nuclear power. (Many believe North Korea should already be considered as one.)
On Apr. 5, North Korea launched yet another missile, a day before Trump and Chinese President Xi Jinping met for their first-ever summit in Florida, where they apparently discussed plans for dealing with the threat of Pyongyang. Just a few days after the summit, the U.S. deployed warships, including aircraft carrier USS Carl Vinson to South Korea, diverting them from a scheduled journey to Australia.
The so-called "Carl Vinson Strike Group," which boasts a significant destructive capacity, was in South Korea last month for a joint military exercise, but its sudden return has prompted panic on South Korean cyberspace.
"USS Carl Vinson assigned to South Korean seas; Korean Peninsula becomes tinderbox | Daum News."
급속확산 '美 4월 북폭설' 실체는…美 전력 집중 '긴장감'↑ https://t.co/m6PHtkam1z
SNS 중심으로 급속 확산…칼빈슨호 이동
트럼프 대북 경고이후 한반도에 전력 집중
제국주의와 사대주의의 합작품
매국노들의 획책에 미국만 신났군 pic.twitter.com/TAN0nnUww0

— ?박성율-No Golf,? (@ppptec) April 10, 2017
"What is the truth of the rapidly spreading theory that the U.S. will bomb the North in April? Tension rises…. The might of the American military focuses on the Korean peninsula."
But more South Koreans, fed up with decades of tension and Pyongyang's belligerence, welcome the idea of striking at North Korea than in the past. In a recent survey by Asan Institute for Policy Studies, conducted between September and October of last year, 43.2 percent of respondents answered that a preemptive strike in case of emergency was "necessary even at risk of contagion." That figure represented an increase of 6.9 percent from three years before.
Opposition to a preemptive strike, meanwhile, dropped nine points from 59.1 to 50.1 percent over the same period.
Cover Image: USS Carl Vinson in the Arabian Sea (Source: U.S. Navy via Wikipedia)
Se-Woong Koo wrote this radar report.
Become a subscriber to access all of our content.