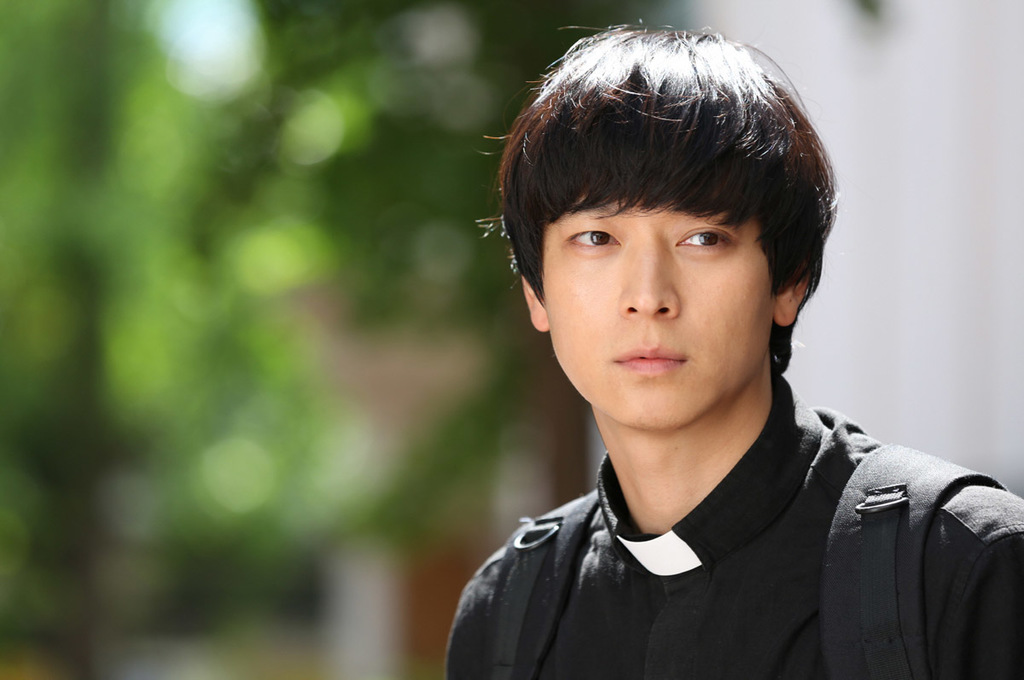 Pro-Japanese Roots Haunt South Korean Actor Kang Dong-won
Popular South Korean actor Kang Dong-won is under fire for an ancestor he has never met, about whom he talked about in passing in an interview ten years ago.
In a 2007 interview with Chosun Ilbo, Kang boasted that his maternal great-grandfather, Lee Jong-man, had been a "great person." Kang's interview wasn't problematic until this year, when reports began to surface that Lee wasn't so great after all, ironically around the Mar. 1 holiday that commemorates Korea's anti-Japanese independence movement in 1919.
One report by Dispatch, a celebrity news outlet, brought to widespread public attention that Lee was a prosperous businessman whose activities included sending care packages to Japanese soldiers in the 1930s, when Korea was a Japanese colony. Also a politician, Lee collaborated with the occupying Japanese governing body. In 2009 Lee was listed in the Biological Dictionary of Pro-Japanese Collaborators (chinil inmyeong sajeon), as a Japanese sympathizer and collaborator.
YG Entertainment, Kang's agency, quickly responded by asking top portal site Naver to delete any articles that could constitute grounds for libel. This move, however, soon sparked further controversy.
Angry netizens responded with demands for an official apology. A lot of them weren't holding Kang responsible for the actions of his ancestor — although such far-fetched critics do exist. Most of Kang's critics were enraged by the lack of explanation and the agency's hasty attempt to bury the story. Meanwhile, YG exacerbated the situation several days later by explaining, without any comments from Kang, that they were worried the online posts would defame the actor's reputation.
Over 70 years have passed since Korea was liberated from Japan in 1945. But the ramifications of colonialism remain stark today. In particular, there is widespread resentment that collaborators, often wealthier as a result of their pro-Japanese activities, were not appropriately penalized — a resentment that can reach their descendants. In 2011, actress Lee Ji-ah was also criticized for her pro-Japanese family background, which others associated with her affluent upbringing.
On Mar. 5, two days after his agency's response, Kang clarified his stance. In a written statement he apologized for "not being adequately aware of the past" and for his "delayed response." He added that he had "learned about his great-grand father's shameful past."
Throughout the incident, before Kang broke the silence, it was his fans that urged a proper explanation from their idol. A hashtag "Kang Dong-won feedback" showed up on Twitter, urging him to respond. One fan even created a new account (@KDW_feedback). The dispute intensified within Kang's fan club when the club manager asked members not to "discuss [the issue] further" and threatened to oust those who did.
A parody poster of Kang's film "Your Name." The poster says, "Your Feedback. Something we don't want to forget. Something that we shouldn't forget."
이게 강동원 팬카페 운영자모습인가…#강동원_피드백 플강에서 이런 모습을 볼지생각도 못했다. 피드백요청을 안티로 받아드리는 팬들도있고…동원님을 위해서 해달라는건데.. 입닫고이ㅛ으면 평생꼬리표라서그래서 그런건데 pic.twitter.com/pbOnj8QwL6

— [동결❄️] 차챠 (@chachA_0118) March 4, 2017
The tweeted image shows a message from the manager of Kang's fan club, who asked members to stop arguing about the issue.
Kang may not have to defend himself for his ancestor's actions; but the very sensitivity of his and his agency's response shows that South Korea's colonial past is still haunting its present.
Cover Image: Press-kit from the 2015 movie "The Priests."
Jieun Choi wrote this radar report.
Read about the peculiar culture of K-pop fandom:
Become a subscriber to access all of our content.