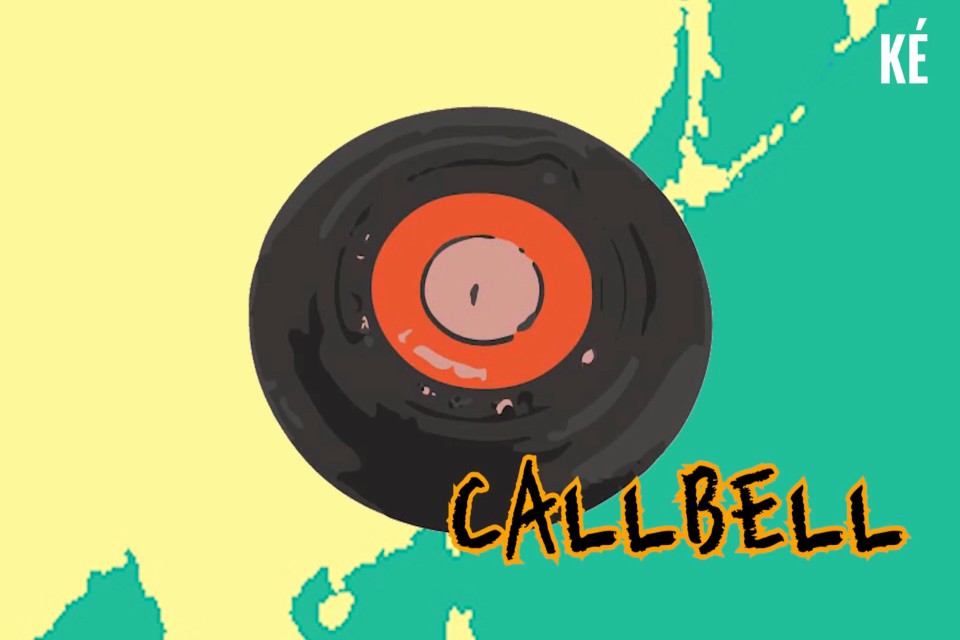 The Crazy World of Call Bells in S. Korea
The history of call bells in South Korea can be traced back to the beginning of the 1990s. Daily newspaper Kyunghyang Shinmun introduced the call bell in its "New Technology, New Product" column on May 14, 1990. As described by Kyunghyang, it was a wireless device developed by a company called Worldcup. From then on, the device took on different names: a wireless calling device, wireless call bell and wireless chime bell.
Back then the product was priced around 500,000 won, no small sum even by today's standard. Still, the call bell rapidly gained popularity, particularly in hospitals and restaurants.
The call bell took on different forms in the 2000s. One was a "phone call" system that allowed voice communication with an employee. There was even a design that allowed a diner to order different items from a restaurant menu.
"I'm used to the waiter call buttons at dining tables in East Asia but this one ups its game with separate buttons for water and the bill," instagrammed Elise Hu, NPR foreign correspondent in Seoul.
As of 2017, the size of the domestic market for wireless call systems is estimated at 22 million dollars and enjoys an annual growth rate of five percent. About 80 percent of the demand comes from the restaurant industry, especially cafes and franchise eateries. There is also an increase in demand from the medical service industry, manufacturing sector and even government offices.
Call bell companies see untapped potential in the overseas market as well, with growing demand from Europe and the Middle East.
Call bells aren't useful only at cafes and restaurants. They can be used for urgently summing medical staff at hospitals and as an emergency calling system in case there are threats to personal safety. But it has one clear drawback: service workers' suffering. One person's convenience can be another person's misery.
At one restaurant in the busy Hongdae area of Seoul, I couldn't see call bells anywhere even though the place was full. I asked the manager why there were no call bells, and he said that they had been installed when the restaurant first opened, but were removed three days later because the staff couldn't bear the constant ringing.
The latest invention is "call bracelets," placed on the employee's wrist. Servers directly feel the device's vibration upon being summoned. The annoying chime is no more, and customers can enjoy eating and talking in a more quiet and comfortable atmosphere than ever before. Workers can take the bracelets off only when their working hours are finished. It's unquestionably a form of control.
Chungang University professor Lee Byoung-hoon told newspaper Hankyoreh: "Since long ago, in the context of service work, there have been different instruments of control. The intention is to extract the most amount of labor from workers. The call bracelet is a new way of labor control. The more developed the calling system becomes, the stronger the control gets."
This article was translated from Korean by Se-Woong Koo.
Cover image: What are these little buttons for? (Youngjoo Lee/Korea Exposé)
Become a subscriber to access all of our content.