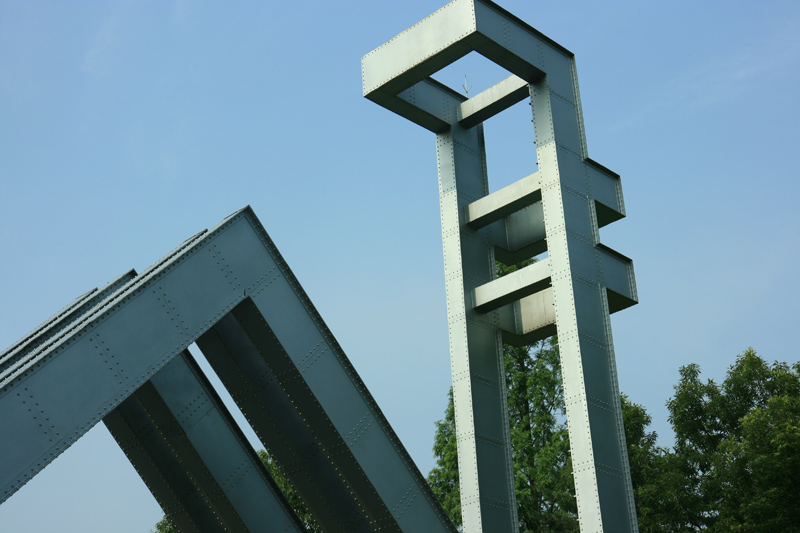 Open Letter to the Student Who Harassed Me
Editor's Note:
The following is an open letter from Professor Olga Fedorenko, who teaches anthropology at Seoul National University, one of South Korea's most prestigious schools.
The letter provides a glimpse into the racism and misogyny experienced by a white female foreigner from her own perspective.
It presents the reader with intriguing questions: In what ways are "foreigners" stereotyped and 'otherized' in South Korean society? Are the experiences different for non-Korean men versus women? For people of color? To what extent did the problem result from cultural miscommunication — different norms of acceptable behavior, language barriers? And to what extent did it stem from a misogynistic, racist attitude of entitlement that some South Koreans are perceived to exhibit?
Here is the letter in full, edited only for clarity:
*
You approached me around 9 p.m. on Wednesday, Oct. 5, when I was walking on my own in a dark, isolated street across from Hoam Faculty House.
You were holding out your cell phone and pointing at something on the screen. I thought you were an international student, looking for directions. So I stopped, willing to help.
You, however, were Korean, pointing some dictionary page at me. You wanted me to tell you how to pronounce the word "coincidence." I wondered if it was a really awkward pickup line — it was dark and you might not have seen that I was not your peer.
I told you that I didn't want to talk to you. It was a weird request, the street was poorly illuminated, and there was no one around. But you insisted, using a mixture of Korean and broken English.
When I finally understood that what you wanted was a free English lesson, I told you that no, I will not do that. You cannot just come up to any foreigner and ask random language questions. That is weird.
I turned around to walk away, but the word "weird" really upset you. You started yelling at me and your body language got aggressive. At that point I became worried that if you saw where I lived, you might become a future problem. I asked you to leave me alone or else I would call a security guard. I hoped you would run away the moment I mentioned security. I was really tired after a long day and just wanted to go home.
But you didn't run away. Instead, you got even more agitated and swore at me in Korean. So I called the security and walked to the main street to wait somewhere where I was at least visible, in case you become violent. You were doing an odd dance around me; seemingly walking away, but then coming back mumbling things that I couldn't make out. I felt harassed and extremely unsafe.
Then, a Korean woman came up to me and asked if I was okay.
I said no, and explained to her that you were harassing me. She was joined by two other women and three of them tried to reason with you. You calmed down a bit but still got agitated as you talked to them.
I was astonished to hear that this whole situation was actually my fault — I apparently embarrassed you by refusing to engage with you. "Don't all foreigners do small talk? That's what they do in American movies," you said.
To my utter disbelief, I think the three women even apologized to you on my behalf.
At some point I did interfere to say that no woman owes you attention. You cannot approach foreign women like that and demand that they answer some random questions on a dark, isolated street. Well, at least that's what I meant to say, not sure how well it came off in Korean. I was stressed, angry, and a little scared.
The security guard appeared, some more talking occurred. You mentioned you were a computer science student at our university. Everyone eventually went his and her way. The security guard walked me home because I was afraid you would follow me to take revenge for your "embarrassment."
When I got home, I was anxious, frustrated, outraged — and yes, scared. I wondered how many other Korean men feel entitled to my attention, for English explanations or whatever; how many of them lurk on campus; how many of them will yell at me — and worried that some might only yell, whereas others may become physically violent. I called a friend in New York who was in disbelief over the situation and told me to call the police. For your information, that is what people in North America do when harassed by strangers—they do not engage in small talk.
I did not call the police. Although, when I shared this story the next day at school with my students and colleagues, a few people suggested that I do.
Instead, I decided to write you this letter and make it public, to turn this incident into a teachable moment about sexism, foreigner harassment, and the wrongheadedness of racial stereotypes. While I am not into small talk with strangers who approach me on dark streets, I am more than willing to discuss societal issues in a public forum.
In fact, I feel it is my duty as an SNU professor to educate you about why your actions toward me were absolutely unacceptable. While my experience at SNU, since I started here in September 2015, has been overwhelmingly positive, and while I have not experienced such unseemly behavior from anyone else in our academic community, that such an appalling incident could happen on our campus makes this public letter necessary.
I see your behavior as sexist, because you would not approach an unknown white man with your English-tutoring requests at 9 p.m. in an isolated area. I also see it as sexist, because I am reminded of the incidents reported in the media — in South Korea, but in other places as well — of women being yelled at, harassed, and assaulted by men when women reject their unwelcome advances. This has been criticized as "rape culture" — a culture of misogyny embedded in society that institutionalizes men's entitlement and violence against women.
I also see your behavior as driven by dangerous racial stereotypes, because you clearly did not see me as a human being. You stereotyped me as a white female foreigner, which for you meant that I was American, available to respond, eager to engage in small talk, and who knows what else (all wrong!!). And you got angry and aggressive when I refused to perform the role you tried to impose on me. While stereotypes might seem to offer a convenient handle on reality, they are often wrong and frequently oppressive to those stereotyped.
So what I want to tell you is this. You are not entitled to my attention just because I am visibly non-Korean and you wish to learn the pronunciation of some English word. Or for any other reason. The only time when you can demand my attention is when you are a student in my classroom, or when you come for my office hour. In fact, I recommend you take my class, Globalizing Korea, where we, among other topics, examine racial discrimination and problematic stereotypes of other cultures.
Our campus is increasingly international these days and my open letter is not to dissuade you from making foreign friends. In fact, I strongly suggest you make an effort and meet your international peers. That is probably the best way to get rid of narrow-minded stereotypes.
It is fine to approach a foreign woman — respectfully, politely, preferably in a public place when other people are around. It is not even that problematic in the bigger picture to ask for pronunciation of some random word. (While acceptable during the day in a public place, it is still a strange behavior; the appropriate way to learn pronunciation is from an online dictionary, an English class, or a professional English teacher.)
What is truly the most frightening thing about this experience is your entitled attitude — becoming aggressive when someone does not want to talk to you. You are not entitled to anyone's attention, even if your motivations are benign.
Each woman belongs to herself, and strangers do not owe you English lessons, cultural consultations, or small talk. Any person you approach — male, female, Korean, or non-Korean — needs to be respected, even if they do not respond as you would wish.
I hope I have explained to you how wrong your behavior was. I hope you and others can learn from this regrettable incident. Sadly, when I talked about my misadventure to other foreign women, they shared their own stories of being harassed by entitled men.
There is a problem here and we must address it.
We must address it because it is a women's equality issue, because it is a human rights issue, because without addressing it SNU cannot become a truly global, diverse university.
Olga Fedorenko
Assistant Professor of Anthropology at Seoul National University
This letter has been reprinted with permission from the writer. The open letter appeared originally here, in both Korean and English.
Cover Image: The main gate of Seoul National University (Public Domain)
Become a subscriber to access all of our content.