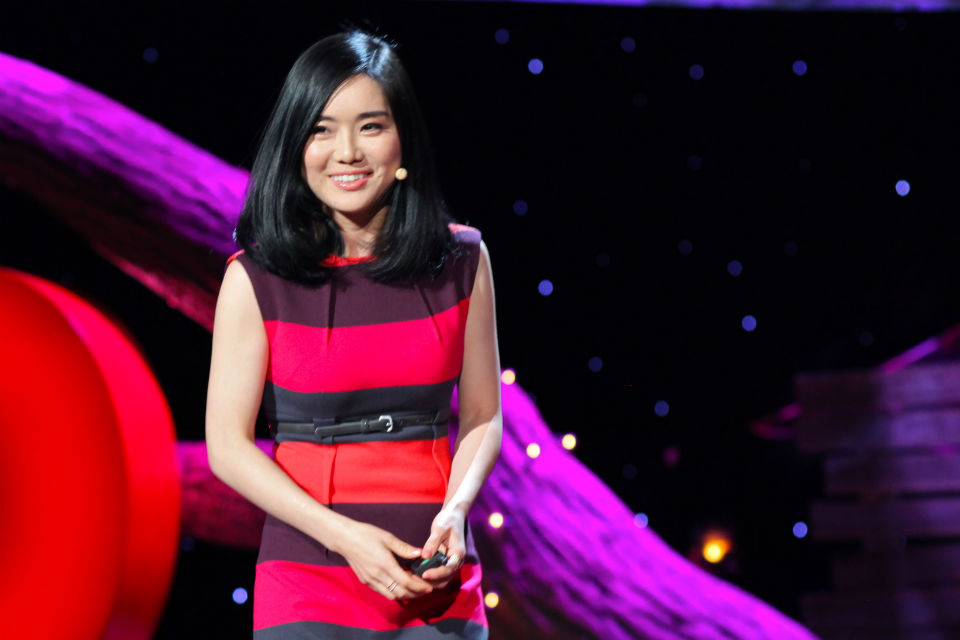 How Do North Korean Defectors View South Korea?
It's easy to say that South Korea must be a paradise for the North Koreans who flee the brutal communist regime and make their new home in South Korea. But for many such defectors, the process of relocating to the capitalist country can also be a painful experience.
It is difficult to generalize what that must feel like as no two people share the same experience back in North Korea, nor do they all have the same experience coming to South Korea: Some come from a life of privilege, while others have been persecuted. Some defectors take years to reach South Korea, while some haven't had to endure such a traumatic escape.
Thus, different backgrounds and defection experiences can easily translate into different opinions about South Korea. By no means complete, here are some of their overarching sentiments:
Enjoy New Life, Denounce North Korea
For defectors settling in South Korea, it can be an eye-opening experience – one of freedom. One defector told Nikkei he was "surprised to find that electricity was available at home around the clock." Nikkei noted that the best part of his new life was that he no longer had to worry about food.
Thae Yong-ho, North Korea's former deputy ambassador to the UK and a recent defector, was quoted by the South Korean media as telling his children before defecting, "In this moment, I will break you free from the chain of slavery."
In recent years, several defectors have signed book deals to denounce the regime and describe the brutality of North Korea. These include "In Order to Live" by Yeonmi Park, "The Girl With Seven Names," by Hyeonseo Lee, and "Escape from Camp 14" by Shin Dong-hyuk. Many such high-profile defectors have made a name for themselves on the global stage, giving talks and making media appearances. And questions have been raised about whether these accounts are true (because of inconsistencies and shaky claims about the past, as well as the fame one can gain from sharing horrific accounts of life in the North).
Nostalgia
Many defectors also express nostalgia: Escaping a brutal regime does not mean they do not reminisce about the past. In a piece published in The Guardian, defectors talk about the sweet innocence of back home: Some said, "After coming to South Korea, I miss innocent people and friendships," as well as recalling the country's "old-fashioned charm."
Another said, "The longing [of home] is always in my heart, and I keep it there so as not to lose it. The power and love of my family is what made us who we are today. I always keep a room in the corner of my heart for this longing."
One defector expressed, "Even though I like living in the free South Korean economy and may become rich, I still have memories of the time when I couldn't live freely. Rather than longing for family, I would say I have nothing to long for, as my family doesn't exist to me anymore."
Struggling in South Korea
Some defectors openly admit to having a hard time fitting into South Korean society: They feel lost, face discrimination or have money issues. One defector told the AP, "I didn't have problems with money back then [in North Korea]. I ate what I wanted to eat … there are times when I regret it [defecting] a lot." Another defector said, "Even between friends, people are always competing here. It can be really stressful to live here."
South Korea takes family background very seriously, but with no family connections to flaunt, North Koreans can find social interactions with South Koreans difficult. Some South Koreans are also hostile toward North Korean defectors, who are perceived as draining South Korean government coffers by receiving housing allowances and other benefits. To counter such criticism, defectors feel pressured to show that they are grateful and happy to live in the South.
Disenchantment
Living in South Korea can be a psychologically painful experience that make some defectors want to return to the North.
In an interview with the New York Times, one defector said, "You have to ride a horse to know whether it's the right mount for you … I have tried, and the South is not for me. I want to go home to the North to reunite with my ex-wife and 16-year-old son."
Another defector said at a press conference, "Freedom and other lures are not as important as my family and home." She added that she wanted to return to North Korea "even if I die of hunger."
Those Who Return to North Korea
Some actually return to North Korea and denounce the South.
It is difficult to know whether such denunciations are based on genuine feelings, or whether they were coerced. One defector who went back – a so-called double-defector – was featured in North Korean propaganda videos, in which she said that life in South Korea was like "living in hell."
VOA quotes other defectors as saying that double-defectors have in fact been kidnapped and taken back to North Korea against their will. "There are many other cases where North Korean defectors [to the South] are abducted in China while trying to send money to their families in their homeland [the North]," one told VOA.
Another possibility, according to VOA, is that they go back to North Korea to either proselytize religion or try to rescue family members left behind in the North, but get caught in the process.
Questioning Freedom
Life in South Korea does not necessarily equate to happiness. Take South Koreans for example: Many believe the South is a living hell, and some North Korean defectors agree.
Gyoon Heo, a defector and contributor at Korea Exposé, questioned whether he was really "free" in South Korea. He noted, "Being in South Korea, I sense acutely the absence of free will in people, whose views are shaped by their limited experiences and who do not perceive that they live within a particular socio-political construct. Although they and I may live the same reality, our understandings of it are very different."
He also questions whether South Korea gives people enough time to actually live. "The South Korean system dehumanizes us and treats us as machines that must endlessly pursue certain desires. Degrees. Marriage. Mortgage. Children. Even dying requires careful preparation in the form of a funeral insurance to which one would contribute money for years."
Raphael Rashid authored this article.
Cover image: Hyeonseo Lee is a prominent North Korean defector. (Credit: Steve Jurvetson via Wikimedia, cropped from the original, CC BY 2.0)
*
For more on how North Korean defectors view life in the South, read:
Become a subscriber to access all of our content.