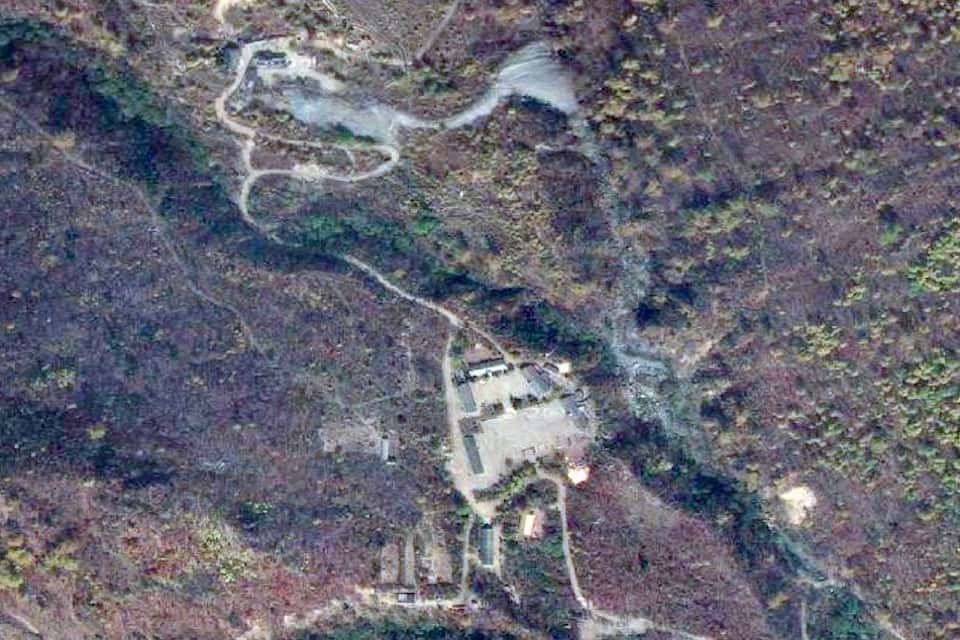 North Korea Reporting: Riddled With Errors, Even in Neighboring South Korea
It was a riveting story. On Aug 29, 2013, South Korea's biggest newspaper Chosun Ilbo ran what it claimed was an exclusive: Hyon Song-wol, a singer and rumored ex-lover of North Korean leader Kim Jong-un, had been executed for starring in and selling pornographic videos.
That report went viral, picked up by numerous outlets, both domestic and abroad. But she appeared again on North Korea's state television nine months later, alive and well. She even went on to lead a North Korean entourage to the South just before the Pyeongchang Olympics this past winter.
Failings of the South Korean media are well-documented. Blackmailing companies to attract advertising, using anonymous sources indiscriminately and self-censoring to please the government are widespread practices. But covering North Korea is another area where local journalists routinely do a poor job.
Even though the two Koreas share a border and the language, and more than 30,000 North Korean refugees live in the South, the media frequently run poorly sourced or uncorroborated articles about the North. Sometimes the stories—like the one about Hyon's death—are blatantly false.
***
Covering North Korea is a hard job for journalists all over the world, simply because accurate information is hard to get. Ahn Jung-sik, a reporter with major broadcaster SBS, explained in his 2015 article the limits of the traditional sources, and the challenges using each entails:
"Official media outlets in the North tend to only release what they want to show, so the information should be considered to some degree to be propaganda…. Defectors and private organizations are an important source for knowing the real North Korea, but the credibility of each must be considered. The South Korean government is far more accurate … but there is a risk that certain information could be disseminated to suit the government's political stance."
It means reporters must be especially vigilant in writing, but that isn't often the case.
"If I am to pick the biggest reason for all the misreporting, it has to be the ambition to be fast and run exclusives," Ahn, who has a PhD in North Korean studies, told Korea Exposé. "Using any North Korea-related source carries a certain risk. What's important is to try and cross-check unconfirmed facts and reduce inaccuracies as much as possible."
The lead up to the June 12 DPRK-US summit in Singapore demonstrated how little importance is placed on fact-checking. On May 19, news agency YTN reported, without providing any source, that one of the two North Koreans who defected to the South that same day was a military officer. But a subsequent investigation by the Ministry of National Defense proved them both to be ordinary civilians. News wire service Yonhap later reported that the government had caused the confusion by initially releasing wrong information about the defectors' identities. But the YTN article is still available online without any correction.
And after President Moon Jae-in of South Korea held a surprise second summit with Kim Jong-un on May 26, Hankyoreh, a left-leaning daily, cited anonymous ruling Minjoo Party figures to report that the impetus for the unscheduled meeting might have come during a phone call between Kim and Moon. The Hankyoreh article went: "One figure said, 'I understand that [President Moon] proposed during a phone call [with Chairman Kim] that they should simply meet since they were talking about matters of importance.'"
The article was read widely. The Blue House, however, announced the very next day that it wasn't true, and Hankyoreh then simply inserted the following statement in the article: "The Blue House said there was no direct phone call between the two leaders." The paper didn't provide any explanation for the addition.
***
The issue isn't just about untrustworthy sources or a failure to do due diligence. Joo Seung-hyeon, a North Korean defector and professor at Jeonju Kijeon College, thinks that some journalists might be making up interviewees who don't exist, simply so that they can write up rumors without any corroboration.
"Expressions such as 'according to sources in North Korea' and 'an anonymous person with deep knowledge of North Korea' are commonly used in news. Protecting interviewees is important, of course, but I see absurd and unrealistic stories too often," Joo told Korea Exposé.
"For example, there was a report that a gunfight had happened in the center of Pyongyang. It's not true in my view."
Critics such as Joo contend that elements within the South Korean right, including media outlets, are also to blame, intentionally distorting the image of North Korea for political reasons. Even the National Intelligence Service, South Korea's main spy agency, has been caught spreading unconfirmed facts about the North—deliberately or not, it's difficult to say—when conservatives occupied the presidential office.
"Some media, specifically right-leaning media, spread fake images of North Korea," Joo said. "Chosun Ilbo and TV Chosun spread false news in May. Conservative unity was needed to win the local elections held in June, and the atmosphere of peace was what the South Korean right wing didn't want."
Chosun Ilbo and TV Chosun are both owned by Chosun Media, which many South Koreans consider to be the most conservative media company in the country. On May 19, TV Chosun reported that North Korea had demanded $10,000 from every foreign journalist for access to the Punggye-ri nuclear testing site, which Pyongyang was destroying. Other South Korean broadcasters such as KBS and JTBC refuted the TV Chosun report, and the Korea Communications Standards Commissions (KCSC), which regulates the media industry, decided on Monday to formally censure TV Chosun for what it said was the broadcaster's misrepresentation of the truth.
In a more egregious example, TV Chosun claimed on May 24 that North Korea in fact hadn't destroyed the Punggye-ri testing site. The article was on the station's website for 10 minutes before the company pulled it down and issued an apology.
So worrisome was this kind of misreporting that presidential spokesperson Kim Eui-kyeom explicitly condemned the practice during the May 29 press briefing:
"This is an important moment for the two Koreas. We have a chance to heal the pain of inter-Korean division and cast away our perpetual fear of war. But it's also true that this moment could be described as a candle in the wind, and some media reports are adding to the precariousness. Recent reports from Chosun Ilbo and TV Chosun are especially troubling."
***
In Korea Exposé's examination of the reports published by the KCSC in the three-year period leading up to April 2018, there were 28 instances of ethical breach in domestic media reports that touched on North Korea. TV Chosun had committed 19 of them.
But numbers don't tell the first story. First, not all cases of erroneous reporting are brought to the KCSC's attention, so there are likely to be more. Second, North Korea, technically an enemy state, isn't in a position to file formal complaints with the KCSC about how it's being misrepresented by the South Korean media. It makes the regime a perfect target of lazy journalists from all outlets, not just TV Chosun.
Kim Eui-kyeom also said at the May 29 briefing: "For a long time, North Korea has been an area where our press frequently violated the basic principle of reporting the truth. It's because it takes a long time to confirm a report, given the special nature of the information, and North Korea has had no way to seek legal remedy even if it's revealed that a report is false."
To address the issue, a pro-unification civic organization has floated the idea of setting up an inter-Korean media arbitration body that would allow the two Koreas to register complaints about the other side's false reporting. A team from broadcaster JTBC is in Pyongyang this week to discuss the possibility of setting up a bureau there, in a first for a South Korean media outlet. If successful, the plan may be a step toward improving the overall quality of reporting about North Korea in the South.
For the moment, there is nothing to stop the flow of errors. Kim Chang-yong, professor of mass communication at Inje University and well-known critic of the domestic media, said: "To begin with, the media don't do a good job following general codes of ethics and reporting guidelines. The situation is worse when they are reporting on North Korea. The KCSC should take responsibility and come up with a solution."
But he feared any change might come too late. "After repeated false reports and demonization, North Korea's image as an enemy has solidified in the minds of South Koreans," he added.
Cover image: A 2013 satellite photo showing the Punggye-ri nuclear testing site, which North Korea destroyed in May but TV Chosun claimed, erroneously, that it didn't. (Source: Wikipedia)
Become a subscriber to access all of our content.