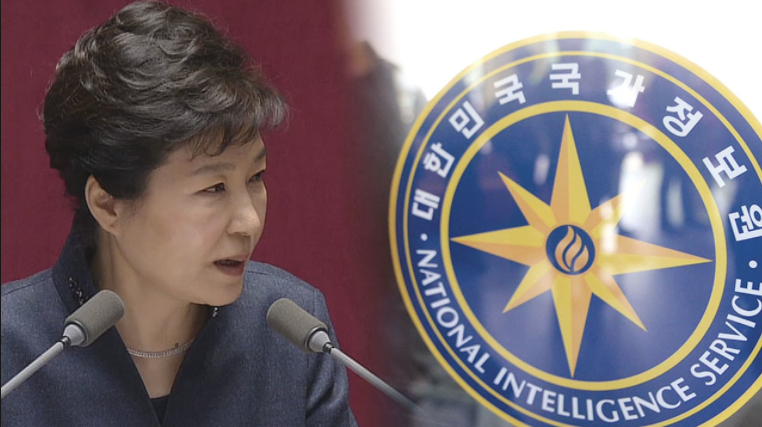 Former Spy Claims NIS Spied on Constitutional Court
An unnamed former agent claimed that South Korea's National Intelligence Service (NIS) secretly interviewed officials from the Constitutional Court, reported the Seoul Broadcasting System (SBS). These claims come as the Constitutional Court prepares to deliver its final verdict on Park Geun-hye's impeachment, most likely in less than a week.
According to the anonymous source (whose claims have not been verified), NIS had a designated official who met with court officials. This official passed on confidential information to agency superiors, who then tried to gauge the probable outcome for president Park's impeachment case. Both the NIS and the Constitutional Court have denied the report.
The three opposition parties immediately called for an investigation and denounced the "ruinous, illegal act." The ruling party, Liberty Korea, dismissed the allegations, calling them "a typical example of fake news," and accused the opposition parties of blowing up the claims for political gain.
This is not the first time South Korea's intelligence agency has been accused of intervening illegally in political affairs. In 2012, NIS was accused of having purchased a hacking program from an Italian specialist software company, just months before the presidential elections. The system was allegedly used to spy on ordinary South Korean citizens. The following year, former NIS director Won Sei-hoon was indicted for ordering NIS agents to post 1.2 million tweets in an apparent smear campaign against Park Geun-hye's opponents. Last but not least, there was the mysterious death of an NIS agent in 2015, which the agency claims is a suicide. He left behind a note denying NIS surveillance of ordinary citizens.
Allegations of illegal NIS surveillance and political interference are an ongoing issue. According to a 2016 report from the Ministry of Science, ICT and Future Planning, the number of wiretaps conducted by investigatory bodies reached 2,407 in the first half of the year, a 83.2% increase from 2015's later half. The NIS was found to be responsible for 99.2% of these cases.
And what about whistleblowers, like the anonymous figure behind the recent SBS report? The majority come under immediate attack, getting fired, verbally abused and even sued by the NIS. In the past, the agency has accused its whistleblowers of defaming the organization, violating the National Security Law, and/or not being credible sources.
Cover Image Credit: @vimeo
Seohoi Stephanie Park wrote this radar report.
Become a subscriber to access all of our content.