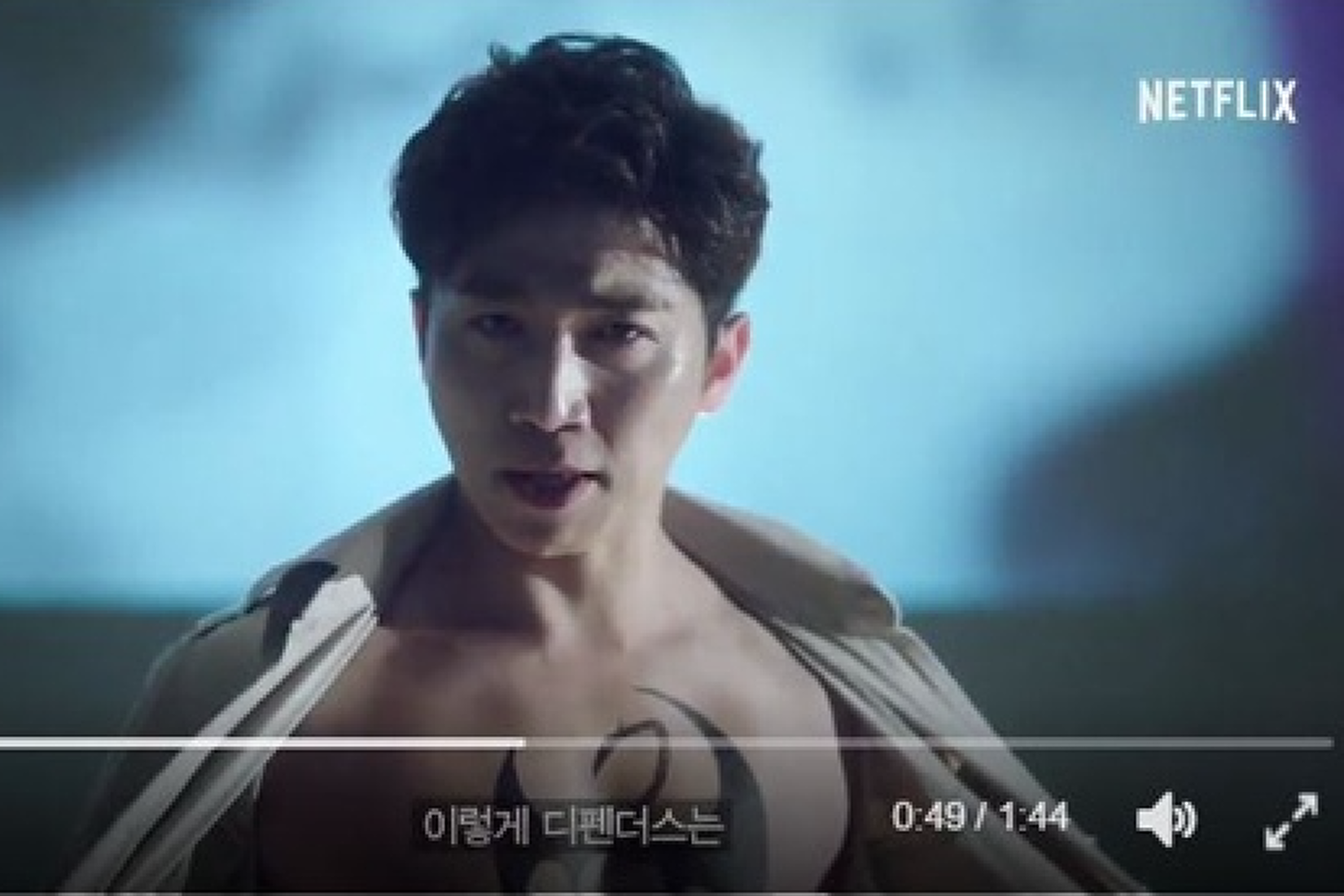 How Netflix Disappointed South Korean Users
Starring in SNL Korea and numerous other TV shows, comedian Yoo Se-yoon is a familiar figure in South Korea. So when Netflix Korea, struggling since its launch in 2016, chose Yoo to promote their latest original series, they thought it would attract attention.
It did, but not the way Netflix anticipated.
Yoo has a history of belittling marginalized communities, including women and disabled people. One of his most problematic statements came during a podcast where Yoo and two other male comedians, a group called Ongdalsaem, had a lewd and raunchy conversation about women's virginity. After over 17 minutes of mimicking a girl trying to fake virginity to her boyfriend, Yoo sums up his feeling: "We cannot stand women who are not virgins."
And yet Netflix, which is known for embracing minorities' rights and issues through the products they show, chose to feature this decidedly unheroic figure in a promotion of their superhero series "Iron Fist." Angry users are, not surprisingly, cancelling their subscriptions.
넷플릭스 오리지널 마블 <디펜더스> 연관 작들 중 아이언 피스트를 제외한 나머지 작품들은 장애인/여성/유색인종이 주인공인데, 유세윤 씨는 이 3가지 측면 모두에서 문제를 일으킨 사람.

— La Naiba (@deuxguy) March 22, 2017
"With the exception of 'Iron Fist,' the shows connected to Netflix's original series 'The Defenders' feature a disabled person, a woman and a person of color as protagonists. Yoo Se-yoon, on the other hand, has caused problems with regard to all three groups."
Many Netflix shows champion people of color. The company also has a reputation for being keenly aware of social issues such as feminism and LGBTQ rights. The previous series from Marvel, the company that produced "Iron Fist," highlight minorities who were previously sidelined in popular culture. "Orange is the New Black," another Netflix hit, is often seen as a champion of feminism and LGBTQ rights.
Such shows are rare in mainstream South Korean culture.
So some South Korean users willingly paid more for Netflix's distinctive contents (Netflix is more expensive compared to other more popular streaming services in South Korea). They made up for the meager user base, the details of which Netflix doesn't disclose, of less than 100,000 (reportedly) out of 93 million global Netflix users.
So when a comedian that scoffs at women and disabled people shamelessly appeared on Netflix's latest ad, it disappointed, if not enraged, many users who complained to Netflix on Twitter. Some have posted screenshots of their cancelled subscriptions.
A few hours after posting the ad, Netflix took down the commercials online and apologized, rather vaguely, which provoked even more criticism.
더욱 귀기울이고 살펴보는
넷플릭스가 되겠습니다.
새롭고 도전적인 다양한 이야기를
나누고자 하는 넷플릭스의 취지에 걸맞는 모습으로 여러분과 마주하겠습니다.

— Netflix Korea (@NetflixKR) March 22, 2017
"Netflix will listen more carefully [to our users] and be more attentive. We will share new, daring and diverse stories, which better meet our goals."
https://twitter.com/g_gloyalty/status/844530696811139072
"I waited in good faith, but I can't anymore. I'm unsubscribing. Please clarify in your apology what you have done wrong (hiring Yoo Se-yoon), and why it is problematic (hiring a celebrity who repeatedly aroused criticisms over misogynistic statements clashes with the propensity and interests of Netflix's main user base). @NetflixKR"
Some users wondered if Netflix Korea understood its target audience.
https://twitter.com/soundvoc/status/844415285234978816
"@NetflixKR I subscribed to Netflix because Korean TV shows were full of men with misogynistic views, like Yoo Se-yoon and Jang Dong-min [also a member of the controversial podcast trio, Ongdalsaem]. I think there are quite a few users like me. Should I take this [ad] as Netflix taking Yoo's and trying to profit off misogyny?"
Neither Netflix nor Yoo has commented on whether he will continue to be part of the promotion campaign.
Cover image: Screenshot of the now-deleted Netflix ad featuring Yoo Se-yoon. (Source: OhMyNews)
Jieun Choi wrote this radar report.
Become a subscriber to access all of our content.