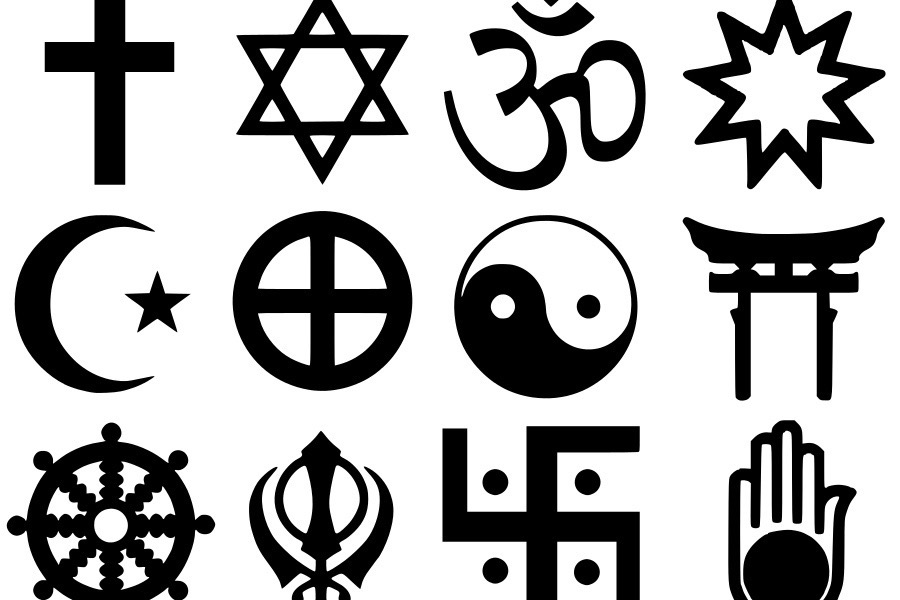 I live in a tower of glass and concrete, surrounded by lush trees. My friends and family are men and women accustomed to wearing finery, driving oversized sedans and dining at choice restaurants.
But deep down, hollowness is wrenching.
South Korea is an economic miracle, I often hear. So many of us who once had nothing are now financially set. We should be grateful. We should be happy. But I am not happy and I am not the only one, I am sure.
That may be one reason why South Koreans are so fervently religious. This country is considered third-most Christian in Asia, after East Timor and the Philippines. We send the second-biggest number of Evangelical missionaries abroad, outdone only by America. Buddhism thrives here. Shamans – 100,000 according to some estimates – proliferate. Even the wealthiest neighborhoods boast fortunetellers in small alleys and office buildings.
My own history with religion illustrates how South Korea has made itself into an enviable economic power but still struggles for answers.
I was so weak as a child that my mother once took me to a fortuneteller to ask how long I might live. I entered school the year the Korean War ended, but I was frequently absent from class because of some sickness. I would dream feverishly about whether this life had any meaning.
Against the backdrop of intense poverty, religion experienced a boom. A few former air force officers began a tent church on the hill behind my house and I became a regular presence. When I was in high school, from 1962 to 65, everyone whispered in awe names of famous religious leaders. Elder Park Taeseon was popular for his healing power. Another was Moon Sun Myung, the founder of the Unification Church. My mother fell under the spell of an enthusiastic neighbor and studied the Bible with Jehovah's Witnesses. I read the contents of their books – Watchtower and Awake – over her shoulder.
The real awakening didn't come until I went to university in the late 60s. My school was run by Catholics and I was deeply impressed with the sacrifice and love its priests embodied. My world at the time was ruled by notions of hierarchy, empty formality and patriarchy, and I fell in love with the democratic and humanistic culture of the West embodied by the Jesuits. Believe it or not, Catholicism has a reputation in South Korea as a more enlightened branch of Christianity – more tolerant, more transparent and more intellectual than Protestantism of the masses. I willingly, gladly got baptized by an American priest.
Going to the U.S. for graduate studies was another eye-opener. Catholic services on campus were led by a priest renowned for his social activism and involvement in the anti-Vietnam War movement. But what was really popular on campus was yoga, and Maharishi Mahesh's Transcendental Meditation courses were advertised everywhere. Young Americans seemed more interested in Asian philosophy and spirituality than anything Western; they loved Asia more than I myself did. Hippies were everywhere, organic produce was sold all over the city, and I could see barefooted young men and women walking around with long hair tied into ponytails. To them the West I admired was no answer.
They obviously didn't understand what Asia – at least one corner of it – was like. On returning to South Korea I had to get married according to custom, and had difficulty enduring a life with a man who insisted on outdated ideas of gender inequality and drank heavily. So much for Hippies who thought the East was the answer to their existential questions. I returned to the Protestant church familiar from my childhood. Many new churches were springing up and I diligently attended services and Bible study sessions at homes of fellow congregants. We prayed, sang hymns and redoubled our commitment to Jesus Christ.
My faith was the only thing that helped me deal with everything that was happening as South Korea suffered military rule: un unhappy marriage, rapid economic and social changes, misogyny, corruption and political oppression.
Then, one early summer night in 1982, I was at the church's revival assembly. During prayer something that felt like a spark of fire fell on my body. I yelled "Oh, it's hot!" and opened my eyes in astonishment. It seemed nothing had happened except that two pastors had just walked past me while sprinkling holy water on the congregation.
And miracles kept on coming, as if confirming that I was on the correct path. I experienced the spiritual gifts enumerated in Scripture. I became convinced that there surely existed a different dimension that human beings could not see or hear. I know all this sounds too much but it wasn't such an extraordinary conclusion among Evangelicals like me. Other churchgoers congratulated me on being "filled with the power of the holy spirit."
My reality outside the church didn't change much. If anything I saw the hypocrisy of the religious institution to which I belonged. Much like South Korea in a self-congratulation mode over how rich it was getting, the churches, too, grew fat and sank into a deep ethical morass. Men of God acted God-like but were hardly godly. Embezzlement. Sex scandals. Unfulfilled promises of an imminent apocalypse. This was the heydays of the 90s before the Asian Financial Crisis.
With the downtown the churches lost some of their influence. I continued my spiritual journey elsewhere. Though I went on to dutifully watch Christian TV broadcasts from the U.S. including sermons by noted Evangelical ministers, I also studied the teachings of Vipassana Meditation, Eckankar, Dahn World – once labeled a yoga cult by the magazine Rolling Stone – Falungong and even Supreme Master Ching Hai, a Vietnamese nun best known as the power behind the global vegetarian restaurant franchise Loving Hut. South Korea globalized, and so did its religious landscape.
There are many theories as to why South Korea enjoys such an active religious scene. Conventional wisdom goes that with development comes disenchantment; we should stop craving religion once we are 'advanced.' Does that mean South Korea is a primitive country considering the religious fervor? After all, many South Korean religious institutions are rightly accused of being too preoccupied with worldly, not spiritual, goals. In Korean they are called examples of kibok sinang – "faith in pursuit of fortune."
But there can be another reading. Religion is an escape for many South Koreans who share my distaste for the kind of society contemporary South Korea is: populated by surface-obsessed creatures who enjoy so much yet cannot muster any kind of regard for others, and see one another only as competition. Religious devotion signals rejection of that terrible reality.
South Korea's hyper-growth winds down. Fewer people I know hold a rosy view of the future. Ranks of disillusioned spiritual seekers grow.
This essay was edited and translated from Korean by Korea Exposé.
Become a subscriber to access all of our content.