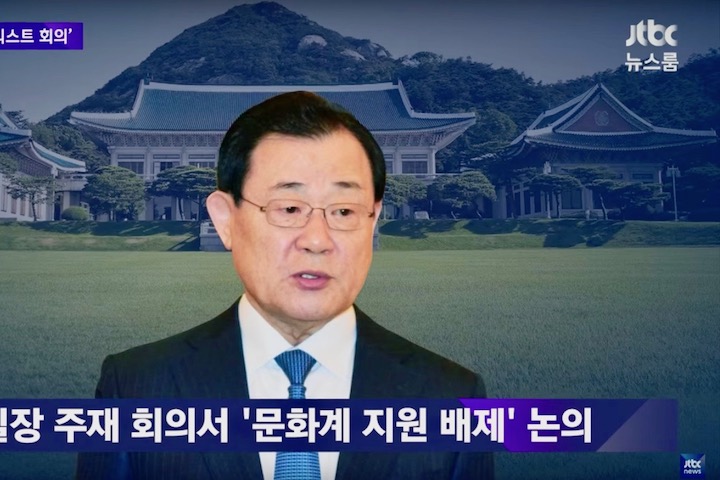 Former Spy Chief Could Be Next On Chopping Block for Park Geun-hye Saga
Appearing at the prosecutors' office in Seoul on Monday morning, former National Intelligence Service Director Lee Byung-kee told reporters, "I regret having disappointed the people of this country over the question of having National Intelligence Agency funds funneled to the Blue House."
Lee, 70, is being questioned in relation to suspicions that the NIS used more than $3.5 million in discretionary funds to pay aides of former President Park Geun-hye, money that then may have been used as a personal slush fund for Park. His questioning is the latest development in a complicated corruption saga that ensnared and ultimately brought down the Park government.
Lee's remarks on Monday echoed the statements Park made before she was impeached, over suspicions that she took direction from confidante Choi Soon-sil, and pressured corporations including Samsung to donate millions to dubious foundations. Both Lee and Park have denied benefiting from corruption, and the ongoing investigation intends to prove whether or not they are telling the truth.
The NIS, as an intelligence agency, is required to remain strictly apolitical and not follow the directives of any administration, but has a long history of collusion with conservative governments, and has been found to have meddled in the 2012 presidential election with the goal of helping Park get elected. (Its agents sent out tweets and posted writings online supporting her and demonizing the opposition and civic groups.)
In addition to figuring out whether or not money was improperly exchanged, prosecutors are now also seeking to piece together the chain of command that led to the alleged transactions, particularly whether or not Park was the one who directed the payments.
Park appointed Lee to his position as NIS director, where he served from March 2013 to May 2016. He is one of three men who helmed the NIS during Park's time in office, all of whom are to be investigated. On Monday Lee reportedly declined to answer reporters' questions on the amount of money involved or whether he received orders from the Blue House.
Some allege that the web of corruption now revealing itself stretches back to Lee Myung-bak, Park's predecessor as president. As he departed South Korea for a four-day trip to Bahrain on Sunday, Lee was questioned by reporters over the extent to which he was aware of, or directed, NIS's criminal activities during his 2008-13 term as president. Also, last week Kim Kwan-jin, who was Defense Minister when Lee was president, was arrested on charges of violating military law by colluding to manipulate public opinion in favor of the Lee administration. Kim denies any wrongdoing.
(Cover image: JTBC via YouTube)
Become a subscriber to access all of our content.