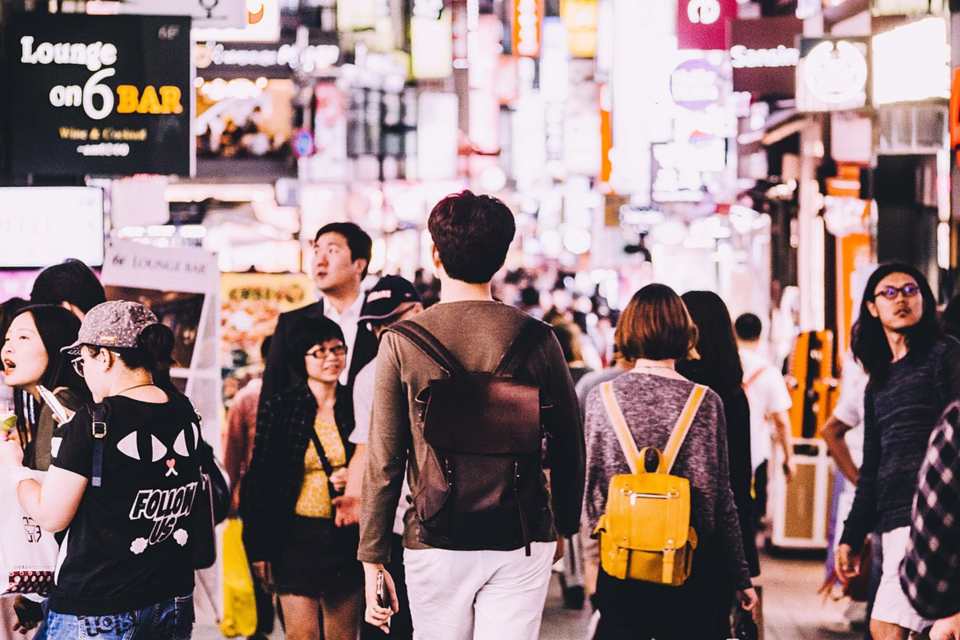 Koryo Saram in South Korea: 'Korean' but Struggling to Fit in
Sumin (pseudonym) teaches languages and cultures to children of 'multicultural families' at a local elementary school in Ansan, a city with the highest concentration of foreign residents in South Korea.
She comes from a town near Tashkent, Uzbekistan. Growing up, her parents' income wasn't enough to feed all three daughters sufficiently. Her father, formerly a taxi driver, is disabled, and her mother was an elementary school teacher until retirement.
So when Sumin's oldest sister saw in 2003 an advertisement from a matchmaking agency specializing in arranging marriage to South Korean men, the 19-year-old took a chance. She was then chosen by and married to a South Korean husband who thought her suitable because his grandparents wanted a Korean-looking foreign bride. The money he gave her upfront was enough to renovate the family house, and he sent Sumin's family about $200 a month, the equivalent of their monthly household income.
A few years later, Sumin came to South Korea as a short-term visitor to explore the country at her sister's invitation.
Sumin is a Koryo Saram (also known as Goryeoin or Koryoin), one of the descendants of Koreans who emigrated by and large from the northern part of the Korean Peninsula to eastern Russia between the late 19th and the early 20th century. In 1937, such ethnic Koreans were forcibly relocated by the Stalin regime en masse to present-day Central Asia.
In the past 10 years, tens of thousands of Koryo Saram from the Commonwealth of Independent States (CIS), particularly Uzbekistan, have migrated to South Korea, driven by economic hardships coupled with discrimination against ethnic minorities, as well as the Korean government's policy of offering visa privileges to 'coethnics' — foreign nationals with Korean ancestry, especially to fill shortages in unskilled labor.
After the South Korean government launched the Visit and Work Program in 2007, also known as H-2 visa, the ensuing influx of former Soviet Koreans has increased by leaps and bounds, from 1,974 in 2007 to 12,413 in 2014, according to a 2015 report sponsored by the Overseas Koreans Foundation (OKF), a state-run entity. Around the same time, the so-called 'visa for coethnics abroad' (F-4) became allotted more frequently to Korean Chinese and former Soviet Koreans, who were officially included in the 'coethnics abroad' category in 2004. The number of Koryo Saram holders of the F-4 visa jumped from 21 in 2007 to 13,597 in 2014.
According to the OKF report, about 26,000 H-2 and F-4 visa holders are from the CIS. In reality, the numbers could be even higher when unregistered migrants are accounted for. Neomeo, an Ansan-based NGO supporting Koryo Saram, estimates that there are around 40,000 Koryo Saram in South Korea.
Kim Young-sook, Neomeo's director, says former Soviet Koreans face challenges in staying long-term in South Korea. According to her and Koryo Saram I interviewed, H-2 visa allows coethnics from the CIS to live and work in South Korea for only up to 4 years and 10 months, short of 5 years they would need to qualify for permanent residency; and F-4 imposes its own restrictions on employment. On top of it, Korean language proficiency and proof of financial assets are necessary for permanent settlement but unobtainable for many Koryo Saram, who often don't speak Korean and have no family or relatives who would help them settle down.
Despite having a sister to count on, Sumin hasn't had the easiest life in South Korea. She first arrived in 2008 to visit her sister and travel around. As she saw other Koryo Saram earning money at factories, at higher salaries than in Uzbekistan, she began to work illegally at a cosmetics manufacturer. The only viable job option for her was the so-called '3D work' (dirty, dangerous, and difficult), mainly due to her lack of Korean language skills and connections. But she endeavored to learn Korean and eventually became a teacher, aided by her English degree from Uzbekistan.
Like her sister, she also married a South Korean citizen. Many South Korean grooms, especially outside urban centers, have sought foreign brides since the late 1980s, due to difficulties in finding Korean-born wives. In return, marriage migrants like Sumin and her sister have a strong chance of gaining permanent residency after two years of living in South Korea, if they or their South Korean spouses can prove a consistent annual income, property ownership and a bank statement showing cash holdings that exceed 30,000,000 won (around $28,000)
Even after the migrants pass through the narrow gates to South Korea, they experience being othered by South Koreans. Many people know about Chosonjok, or Korean-Chinese — the biggest group of foreign residents in South Korea. South Koreans see plenty of Korean-Americans on TV. But many don't know who Koryo Saram are, often due to severe lack of representation in public, and frequently question what Uzbek people look like.
"When I say I'm from Uzbekistan, no one really knows where that is. Then I say I'm Koryo Saram and still no one understands. We are just perceived as foreigners or Chinese," said Victoria Yoo, a Koryo Saram staffer at Neomeo.
In everyday life, Sumin experiences this unpleasant sensation of being 'othered.' When she goes to the bank or the hospital, her Koryo Saram name gets called out, which like many others is in Russian style.
"People stared at me. Often I felt as if something was on my face. They looked into my mouth when I spoke, checking how my tongue moved and why such a different language, not Korean, was being spoken," said Sumin.
The discrimination often goes deeper — even over her marriage. In South Korea, where foreign brides from poorer countries often make headlines, some people scorn women like Sumin because of their foreign accents and treat them as opportunistic foreigners who married South Korean men solely for economic benefits.
Because of this, some Koryo Saram women don't reveal that their children are of mixed heritage. They are afraid that their children would be stigmatized at school for being different.
Even after mastering the Korean language, just being Koryo Saram still matters. Victoria, who speaks nearly perfect Korean, said, "I was at first just happy to be in the homeland of my ancestors. If I did well at school and work, even as a Koryo Saram I was treated as Korean, with the same blood. However, if I made a mistake or didn't perform well enough, then I was a foreigner."
That ambivalence towards Koryo Saram informs the relationship between migrant women and their in-laws. South Korean husbands or parents-in-law often seek coethnic brides from the CIS, assuming that they would be more trustworthy than Korean-Chinese brides and quickly learn the way of being 'Korean.' However, when Koryo Saram wives don't meet their South Korean families' expectation, over issues such as performing ancestral rites and handling other family matters, they are often perceived as fundamentally different and ostracized.
Sumin finds the imposition of that liminal identity, not being quite Korean nor foreign, deeply frustrating.
"Now I am here in Korea, where my grandfather and grandmother were born, my ancestral home. But I don't know why I have to still hear that I am a foreigner. Frankly that kind of talk weighs on my mind a lot," she said.
"I thought I could lead a good life as a Koryo Saram here, but that's not the case."
Cover image: People on the streets of Seoul, South Korea. (Source: Alexandre Chambon via Wikimedia Commons, CCo 1.0)
Become a subscriber to access all of our content.