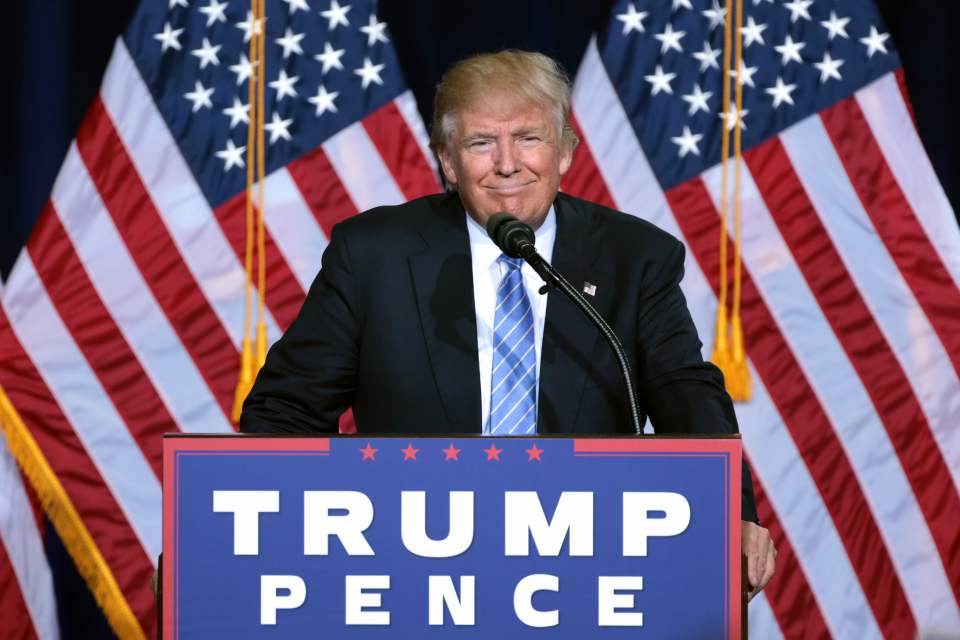 Good Luck Making It As Korean in America
"Let's hope for the best with your interviews. But I'd also be prepared for an unfortunate outcome."
This line appeared in a recent Buzzfeed video titled "Making it as Korean in America," which garnered more than 850,000 views on YouTube. In this scene, a lawyer wishes a young Korean woman luck on her job hunt. The lawyer also brings up the grim possibility that the recent grad may have to leave the country if she cannot obtain a work visa soon.
Making it as a Korean in America.
In another scene, a Korean man gets fired from his job because his company cannot afford to continue sponsoring his visa. He chugs a glass of soju and regretfully spits out, saying, "I worked my ass off for the last five years and I still cannot live in this country."
The eight-minute video provided a glimpse into the lives of young Korean immigrants in the United States, each waging her or his own fight to settle permanently. The video resonated with many Korean and non-Korean immigrants alike, all of them struggling to achieve their "American Dream."
The Reality of Obtaining a Work Visa
As the video highlights, in addition to being a racial minority, Korean international students studying in U.S. colleges face legal barriers to entering the American workforce. Tens of thousands of young Korean come to the United States on student visas with the hope of working in the U.S. after graduation (though that number has been declining since the peak of 75,000 in 2010, according to the South Korean Ministry of Education).
"Designers are not as appreciated in Korea as they are in the U.S.," said Dana Shin, a 23-year-old who works as Microsoft's UX designer. Shin graduated from Rhode Island School of Design in 2017 with a degree in industrial design. "I wanted to gain work experience in the U.S," she said regarding her decision to stay in the country after graduation.
Yet the reality of obtaining a work visa is harder than one might think. The first obstacle is searching for a company that has the ability and willingness to sponsor a visa.
"I was only looking at big tech companies, mostly in California, Seattle and New York. I couldn't apply to startups because they can't sponsor a visa, because a visa is expensive," said Juhee Lee, a 23-year-old software engineer, also at Microsoft. Born in South Korea and raised in Singapore, Lee came to the United States for college education.
"For people like us, international students, if we don't get job offers, it really narrows down the options," Lee said. With so much more at stake than an average American student, "the job search process becomes much more stressful," she added.  
Students who come to the U.S. on a student visa may apply for Optional Practical Training (OPT), a one-year period that enables them to stay after graduation to search for work. Those who pursue STEM (science, technology, engineering, mathematics) majors, although with restrictions, may apply for a 24-month extension to their OPT.
Still, the task of securing work visa with sponsorship from a company lies ahead. This process depends partly on hard work, but also partly on pure luck. Many South Korean international students strive to obtain H1-B, a temporary work visa for workers with a minimum of bachelor's degree. In order to be eligible, one must be employed in a specialty occupation relevant to one's field of study and must be paid at least the prevailing wage for the occupation by a company.
Juhee Lee was one of the luckier ones who were able to obtain a H1-B visa on the first try, but not everyone is so fortunate. Even after fulfilling all the nitty-gritty requirements, one only has a little over a 30 percent chance of winning the lottery process, due to the annual quota.
"I've heard of friends' friends who had to quit their jobs and return to their home countries," Lee said.
The complexities of legally obtaining a work visa means some may opt for less legit routes.
"It's illegal but there are cases in which the company isn't as big, and the person who needs sponsorship pays the money but pretends the company paid," Shin said.
Impact of Skilled Immigrants on the U.S. Economy
It is old (and not fake!) news that U.S. economy has historically benefited from skilled foreign workers. Within the spectrum of immigrants and even the total U.S. population, South Koreans tend to have a high level of education. In 2015, 53 percent of South Korean immigrants in the U.S. aged 25 or older held a bachelor's or more advanced degree — a much higher rate than among the total foreign-born population (29 percent) and the U.S.-born population (31 percent).  
These highly educated and skilled immigrants, South Koreans included, have been praised for their contribution to U.S. economic growth. A 2012 report by Partnership for a New American Economy concluded that foreigners, from students to researchers and university faculty members, are crucial for innovation in the U.S. The report cited a study by the American Enterprise Institute and the Partnership for a New American Economy, which found that "each foreign-born graduate with an advanced degree from a U.S. university who works in the U.S. in a STEM field creates, on average, 2.62 American jobs."
The same report concluded that foreign-born innovators are playing significant roles in rapidly growing industries: For instance, 84 percent of information technology patents were filed by foreigners.
In the realm of entrepreneurship, South Korean immigrants in particular have long been recognized. Ivan Light and Edna Bonacich, both sociology professors within the University of California system, praised the role of South Korean immigrants in the development of Los Angeles from the 1960s to 80s. They had a tendency to move into neglected, low-income areas and breathe life into places that "would otherwise have been still." Even in other parts of the U.S., South Koreans were inclined toward self-employment and entrepreneurship at a level higher than in the general population, Light and Bonacich found.
The number of students staying in the U.S. after college graduation for OPT has risen by 19 percent to more than 175,000, "indicating a strong desire by international students to gain valuable career skills and connections before returning home," said the 2017 Open Doors Report, an annual report by the Institute of International Education.
But today the U.S. has become a much less welcoming place for migrants given the explicitly xenophobic rhetoric of current president Donald Trump, and 2018 may be a stifling year for those international students searching for jobs.
"It's been a challenging year on H1-B petition," said Mercedes Badia-Tavas, partner at Barnes & Thornburg LLP with expertise in immigration law. "Cases where engineers would have flown through with no problem for as long as they were selected — they are being challenged because of wage level." She added that immigration officials now "want additional proof that these positions merit a professional specific field."
Jeff Papa, another partner at Barnes & Thornburg LLP, also struck a pessimistic note, "They are examining [H1-B visa] petitions much more closely and imposing a lot of rules more stringently than they ever have," he said. "Or [they are] asking for more information based on things that haven't been an issue in the last five or ten years."
These additional barriers may harm not just international students but also American firms and, ultimately, the American economy.
Shin, Microsoft's UX designer, mentioned that when a foreign employee does not win the lottery for a work visa, her company sends that employee to Vancouver, Canada, because the visa-obtaining process is much easier there.
"High-tech industries need skilled engineers in excess of what the U.S. education system produces. So they import talent from Korea and from other countries in Asia and in Europe," Light, one of the two professors who studied South Korean immigrants in the U.S., told Korea Exposé. "The skilled engineers are necessary but not sufficient to maintain the leadership of the USA in electronic technology."
The American Dream was probably always an illusive one; 'making it' as a foreigner in the U.S. has always been a huge challenge. Trump may feel like a particularly crushing new development, but the barrier to working in the U.S. has always been high — yes, even during the Obama administration. How much more complicated will the obstacles get under the Trump presidency? How will xenophobia affect the lives of all foreign workers, not just South Koreans? These are questions to watch out for before the presidential race in 2020.
Cover image: Donald Trump speaking about his immigration policy in Phoenix, Arizona, during his presidential campaign in August 2016. (Source: Gage Skidmore via Wikipedia, CC BY SA-3.0)
Become a subscriber to access all of our content.