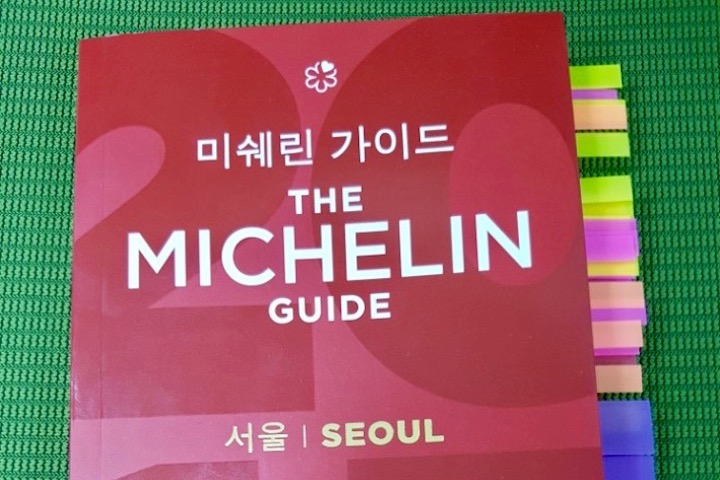 Michelin Guide Accused of Selling Out to South Korean Government
Michelin Guide
, published since 1900 by a
French tire company
of the same name, is one of the most respected names in the restaurant industry. It employs anonymous inspectors to evaluate restaurants and rewards one, two or three stars to select establishments, with the three stars indicating "exceptional cuisine, worthy of a special trip."
So when Michelin issued its guide to Seoul for the first time last year and generously doled out its coveted stars, it definitely created a buzz in the culinary world.
But the company is now being accused of accepting payment from the South Korean government in exchange for using its vaunted brand value to promote restaurants in the country's capital.
Lawmaker Song Ki-seok of the People's Party charged on Thursday, citing a contract between the Korea Tourism Organization (KTO) and Michelin Guide, that KTO made massive payments in order to commission the Seoul guide.
KTO is a state-run enterprise whose mandate is to boost tourism in South Korea.
According to a press release from Song's office, KTO paid Michelin 100,000 euros before May 2015 as "publication assistance fund." Song alleges that the contract also stipulated an annual payment of 300,000 euros to Michelin, from 2016 to 2019, with an additional 200,000 euros scheduled for 2020.
Song, who sits on the National Assembly's committee on education, culture, sports and tourism, claims that the contract obligates KTO to purchase 5,000 copies of the guide at an extra cost, and that the guide is riddled with errors "revealing that restaurant reviews were conducted without inspection."
Michelin has been accused of accepting payments before. Andy Hayler, a British food critic who claims to have dined at every three-star Michelin restaurant in the world, said, "Michelin is given money by tourists boards to make a guide. That is absolutely clear."
Hayler and a local food expert, both of whom have dined at the two Michelin three-star restaurants in Seoul — Gaon and La Yeon — said that they did not deserve the accolade.
What wasn't known until now is the precise nature of relationship between Michelin and South Korea's state-run tourism enterprise. If true, the revelation will be a stain on the reputation of Michelin Guide, which some are already dubbing a "relic of the past."
When contacted about the scandal, the KTO's press office told Korea Exposé, "The relevant department is looking into the facts, and we ourselves are waiting to hear about them."
An email to Michelin Guide about the allegations was not answered at the time of publication.
For more on the Michelin Guide Seoul, read:
*
Cover image: the Michelin Guide Seoul (courtesy of lawmaker Song Ki-seok's office)
Become a subscriber to access all of our content.