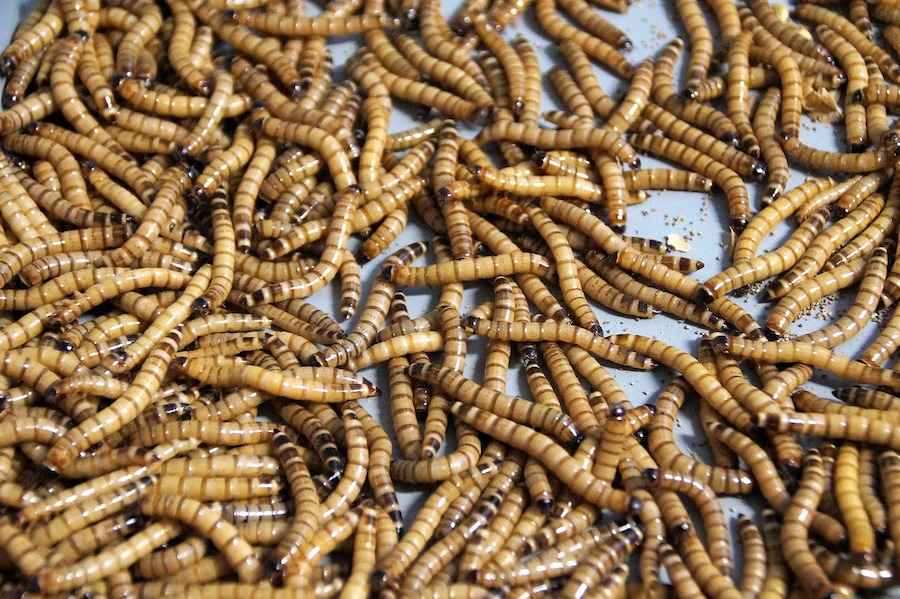 Where Elders Are Denture-Clacking Vermin
Teul-ttak-chung. Over the last five years, I have heard many Korean neologisms for insulting different demographic groups, but this one seems to top all the others. It means more or less how it sounds: denture-wearing elderly people clacking away their artificial teeth as they spew rage at myriad perceived injustices. For example, think about older Korean men you might see on the subway—sometimes drunk in the middle of the day and hurling insults at others who might pass by, generally making a fool out of themselves and being a nuisance to others. On the internet, younger South Koreans have taken to calling such old people as teul-ttak-chung—"denture-clacking vermin."
The phrase became more noticeable in online use over the last two, three years. The impetus might have been the so-called Taegeukgi rallies—the conservative protests each Saturday against, initially, the campaign to impeach then-president Park Geun-hye in late 2016 and early 2017. Lately these protests target the center-left government of Moon Jae-in. Many of the participants in these rallies are noticeably old, and their logic that Park's outster and Moon's election were a result of some left-wing conspiracy (possibly) abetted by North Korea has struck most members of the public as irrational and uninformed. And these protests cause significant traffic disruption every weekend in central Seoul.
Justified or not, anger between generations in South Korea has become a serious cause for concern. While some younger people denigrate their elders as uneducated fools that do no good for society, some older people in turn have not been shy about chastising young people for being lazy and uninterested in contributing to the nation's common good.
One might argue that neoliberal administrations of Lee Myung-bak and Park Geun-hye, in prison for corruption, contributed to the intensification of this generational conflict. Park in particular was known for exhorting young people to do more for the country. As a daughter of Park Chung-hee—South Korea's longest-serving dictator from 1961 to 1979—she embodied patriotic fervor. Her favorite words were "sacrifice" and "effort," and in 2015 she even said young people should be encouraged to find work in the Middle East, in a reminder of how older South Koreans once went to work construction jobs in the Middle East in the 1970s to bring home much needed foreign currency.
Such talk was poorly received (and is looked back on with even more disdain now that she has been convicted on corruption) by young job seekers who thought the government was blaming them for the nation's economic malaise rather than finding solutions to improve the domestic employment climate. Young people's displeasure deepened later that same year when the movie Ode to My Father was released to commercial success.
The film was buoyed by support from conservatives who thought the story—about the life of a man who endured hardships throughout his life for the sake of his ungrateful children—was a metaphor for South Korea's modern history. Right-wing press heralded the movie as an affirmation of South Korea's rapid capitalist development and even dictatorship. Implied was that today's young generation forgot the sacrifices of the old and selfishly devoted themselves to immediate pleasures of life without care for the nation's future or even their parents' wellbeing.
As if lashing out at the criticism, the tendency among younger South Koreans to focus on individual happiness has become real in this age of economic and social uncertainty. One phrase that defines this tendency is "YOLO"—standing for "You Only Live Once." Another term, borrowed from Japan (and now popular in Taiwan as well as South Korea), is sohwakhaeng—"small but certain happiness." It reflects the belief that individuals cannot shape the course of the larger society and turn their attention toward things that are under their explicit control—spending, diet, living conditions (interior design for small spaces is another fashion), and of course, travel.
While one might perceive this discourse as a product of hand-wringing by domestic media, there has been a growing number of programs and classes that cater to a variety of hobbies popular among young people, suggesting that an increased amount of time is being devoted to personal pursuits and leisure activities rather than work as in the past. Travel has become another major source of expenditure among South Koreans, with 56 percent of South Koreans going abroad last year, mainly for vacation.
Other areas of interest—ascendant since the 1990s—are religion, meditation and mental health. Combined together, they have been seen as reflecting a keen interest in what is dubbed "healing"—overcoming the stresses imposed by contemporary South Korean conditions on the self.
The focus on the self coincides also with demographic changes. More and more South Koreans live alone. According to 2015 data from Statistics Korea—the government's data-gathering arm—27.2 percent of all households consisted of a single member, representing a jump of 64.1 percent from 2005. The increasing number of people living alone also indicates that there are fewer opportunities for intergenerational dialogue.
It means that South Koreans are more likely to do things alone than ever before, including when it comes to eating, which one can—should one wish to—do in the virtual company of online personalities who do real-time broadcasts of their dinners (in a phenomenon known as mokbang)
It may be natural that these isolated South Koreans turn to the web for company and camaraderie. It's a cliché, but one that is true: South Korea is indeed a wired nation. This is already old data: in 2014 83.6 percent of South Koreans were regular internet users. Between the ages of 11 and 49, that figure was nearly 100 percent. Although the usage rate was considerably lower among the over-60-year-old bracket, it still remained around 33 percent.
This might be understood to imply that South Koreans are united at least in digital space, but the opposite appears to be happening: thriving cyberspace has enabled niche online communities, each catering to specific demographics and agendas. It means that generational divides are being exacerbated, not bridged by the internet. To borrow insights of Henri Léfevre from his work <<La production de l'éspace>>, occupation of same space has not led to production of same experiences.
It brings us back to the question of language. Calling someone a vermin is a common insult in South Korean cyberspace, to the point that the government has stepped in and run a campaign against this very terminology, but it seems no one is immune from the label online.
Mothers often get called Mam-chung—mommy parasites. Students are called Geupsik-chung—cantine-eating bugs. South Korean men are often derided as Hannam-chung—Korean male parasites. The anonymous users of the extreme right-wing internet site Ilbe are mocked as, predictably, Ilbe-chung. (In case it isn't apparent by now, the suffix –chung can stand for a variety of insects that cause damage.)
These neologisms telegraph deep divisions within South Korean society along the lines of gender, ideology, occupation, and of course, age. And such divisions are fueled by a sense of anger that other groups to which one doesn't belong unfairly benefit from the status quo. Mothers are seen as unproductive beings because they allegedly live in comfort off their husbands' income. Students are criticized because they are seen as benefiting from social welfare (which can extend to school lunches). Men are attacked—at least in this case rightly so, if you ask me, though the choice of word is unfortunate—because they are seen as privileged by the culture of patriarchy. Old people are insulted and slighted, in a backlash against culturally mandated age-old deference to elders.
When it comes to the confrontation between younger and older South Koreans, at its heart is the belief—misguided or not—that the others are more harmful to the nation than oneself. That others get more than what they deserve even while one doesn't get what one should.
So much hope accompanied Moon Jae-in's election as president two years ago. One of his promises was to heal divisions that afflict this society. So far he has had no success, and perhaps he cannot be blamed for the problem. In a country that has promoted competition for decades—just think about the education system—it was inevitable that citizens would grow to see one another as enemy in a life-long race to win limited resources, more so now that resources seem to be becoming even scarcer. Lifelong employment is but a dream. Costs of living are high. Even good education doesn't guarantee success.
When talking with me the other week, one South Korean woman in her seventies was blunt. "If you put rats inside a cage and give them only a little food, of course they will get aggressive and fight."
And we have all become rats and vermin, fighting to survive within this terrible system.
From May 7 to 10, Korea Exposé is co-hosting a series "From X to Z: Generations in Dialogue" with Goethe Institut and l'Institut français to discuss intergenerational conflicts in South Korea, France and Germany. Seats are still available for the May 8 panel "The Value of Happiness," which brings together best-selling South Korean author and religious leader Haemin Sunim and French sociologist Cécile Van de Velde. The conversation will be moderated by Se-Woong Koo. You can sign up here.
Cover image: Pixabay
Become a subscriber to access all of our content.