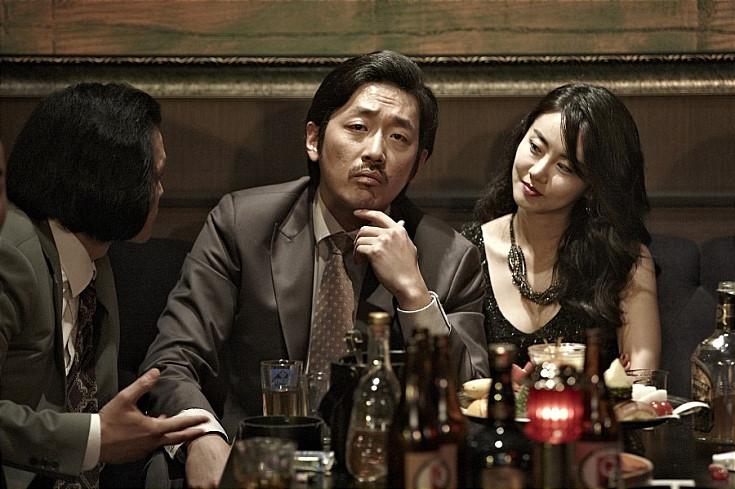 Korea's "First Room Salon"
Lecturer Seol Min-suk is one of South Korea's biggest celebrity historians. He is entertaining, colorful and descriptive, and makes history fun. Recently, he put himself on the chopping board with a highly controversial comment about some of the most revered men in Korean history. It had to do with room salons, the same place that got Uber CEO Travis Kalanick into trouble recently.
"Our country's first-ever room salon was Taehwagwan," Seol claimed in one of his history lectures posted online, referring to a historic restaurant/bar where meetings were often held. "They went there in broad daylight and started drinking alcohol."
"They" refer to the 33 leaders of the March 1 movement, who signed a declaration of independence from Japanese rule on Mar. 1, 1919, in Taehwagwan. Needless to say, the descendants of the 33 leaders were outraged. On Mar. 16, they stormed into Seol's office, demanding an apology for defaming men widely perceived as political heroes.
Why are the descendants so angry? A "Room salon" is a highly stigmatized, but also a highly common, culture in South Korea. It is common for customers — mostly men — to conduct business at bars or karaokes that provide "escorts," i.e. young women who make themselves available in varying degrees for customers' entertainment. To openly admit to going to room salons is shameful; but the practice persists despite the social taboo.
Seol's claim, that even the country's most celebrated heroes went to early 20th-century versions of room salons, is not improbable. But his words are inviting plenty of criticism, and not just from the descendants.
Chun Woo-yong, a history teacher, pointed out: "It is ridiculous that Seol called Taehwagwan 'South Korea's first room salon.' It takes exaggerative imagination to claim that 'they signed the declaration of independence drinking alcohol and being escorted by women in broad daylight."
Of course, Chun still admitted that the 33 heroes were at Taehwagwan on Mar. 1, 1919, and that restaurants like Taehwagwan sold sex along with food.
A large part of public outrage at Seol's statement stems from the heroic status of these men. But another reason for public incredulity may stem from Seol's own controversial fame.
He started gaining a massive following after his appearance in 2012 on "Infinite Challenge," a popular entertainment program on broadcaster MBC. His entertaining, down-to-earth style of approaching Korean history immediately drew interest. He is an influential public figure: For example, his emphasis on the 'people power' in South Korean history most recently coincided with the candlelight demonstrations, empowering the public.
But not everyone is happy with the Seol Min-suk frenzy. His background as a theater major and past career as a teacher at a hagwon — a private cram institution — are not credible enough for a lecturer in the view of many South Koreans. Many academics dismiss his entertaining approach as "unprofessional." History teacher Chun said on Seol, "The biggest problem in South Korea is that unqualified people get accepted [by the public] as the best."
Amid criticism, Seol is firing back. On the day of the descendants' activists' angry visit to his office, he posted on his Facebook: "History is by its nature open to different interpretations and assessments. … I still hold a critical stance towards the 33 activists on that day, at that place, in that scene."
Public reactions are divided. Many criticize Seol for simplifying and sensationalizing history, and their heroes, into snack-sized bites. Others insist that the room salon statement holds some validity, pointing out that diversity in historical interpretation should not be suppressed in order to blindly deify respected historical figures.
Cover Image: A scene at a room salon in 2011 film "Fight Against Crime." (Source: Press-kit)
Seohoi Stephanie Park wrote this radar report.
Become a subscriber to access all of our content.