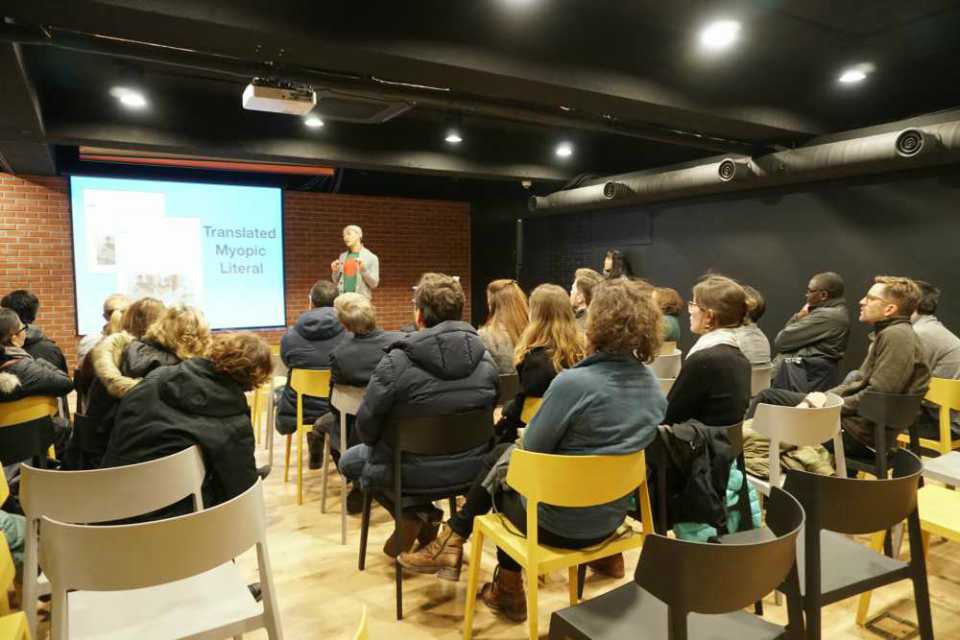 Korea Exposé Meets Journalists from Knight-Wallace Fellowship
On Mar. 8, 28 journalists from the Knight-Wallace Fellowship visited the Korea Exposé office in Seoul to hear about our start-up.
The Knight-Wallace Fellowship is one of the most prestigious awards given to journalists in the United States. Recipients are mostly mid-career journalists from different backgrounds and research proposals.
Publisher and co-founder Se-Woong Koo talked about how Korea Exposé is at the intersection of different worlds; opinionated blogging and traditional journalism, Korean/foreign, 'insider'/'outsider.' The ambiguity of our identity is not just reflected in our demographically and culturally diverse readership, but in the formation of our staff, most of whom identify as being in-between cultures, not just South Korea.
This ambiguity is also our strength, and our voice. Koo talked about Korea Exposé's influence in shaping conversations, especially among the wide network of foreign journalists who read our stories.
Our company introduction was followed by a lively Q&A and debate. Journalists — who had worked in Politico, BBC, different news platforms in their respective regions, including Brazil — asked insightful questions about our contents strategies, business models and plans for the future.
Interest in the Korean Peninsula is currently higher than ever, with Donald Trump agreeing to meet Kim Jong-un by May, just months after engaging in rhetorical threats and verbal warfare.
We hope meetings like the one with the Knight-Wallace fellows leads to productive connections between journalists in and outside South Korea.
All photographs are by Jieun Choi.
Become a subscriber to access all of our content.