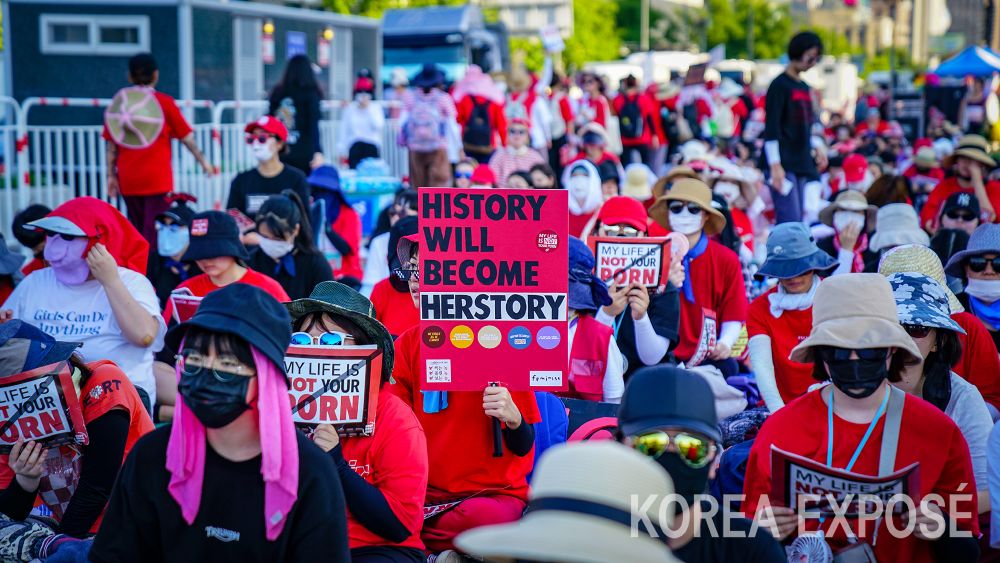 ké cast S2 E1: Reporter's Notebook of Spycam Rallies
This summer, South Korea's spycam 'molka' culture is bringing tens of thousands of women together in Seoul's Daehakro neighborhood for the largest recorded women's protests in South Korean history.
On the first episode of a new season of ké cast, Korea Exposé managing editor Haeryun Kang joins host Andre Goulet to discuss why the women are so concerned, why spycam porn is difficult to regulate and what to expect from this movement going forward.
Listen to this episode on YouTube, iTunes, Google Play, etc. or download the audio on AudioBoom.
Read the original article: My Life Isn't Your Porn: Why South Korean Women Protest
Become a subscriber to access all of our content.