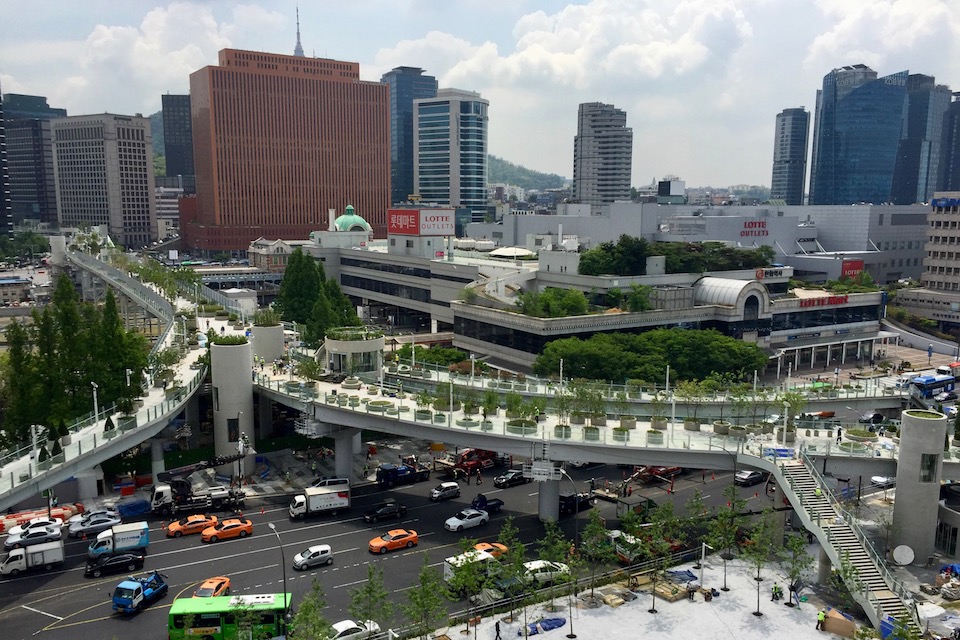 ké cast S1 E4: Urban Renewal in Seoul: Whose Livelihoods Take Priority?
What's the motivation behind beautification projects in Seoul like the Cheonggyecheon Stream and the city's new Seoullo 7017 Skypark?
Bruce Harrison speaks with Korea Exposé Environment editor Ben Jackson and managing Editor Haeryun Kang about how these beauty makeovers fit into Seoul's sprawling urban landscape and who they impact.
Listen to this episode on YouTube, iTunes, Google Play, etc or download the audio on AudioBoom.
Read full article: Seoullo 7017: Urban Asset or Vanity Project?
Become a subscriber to access all of our content.