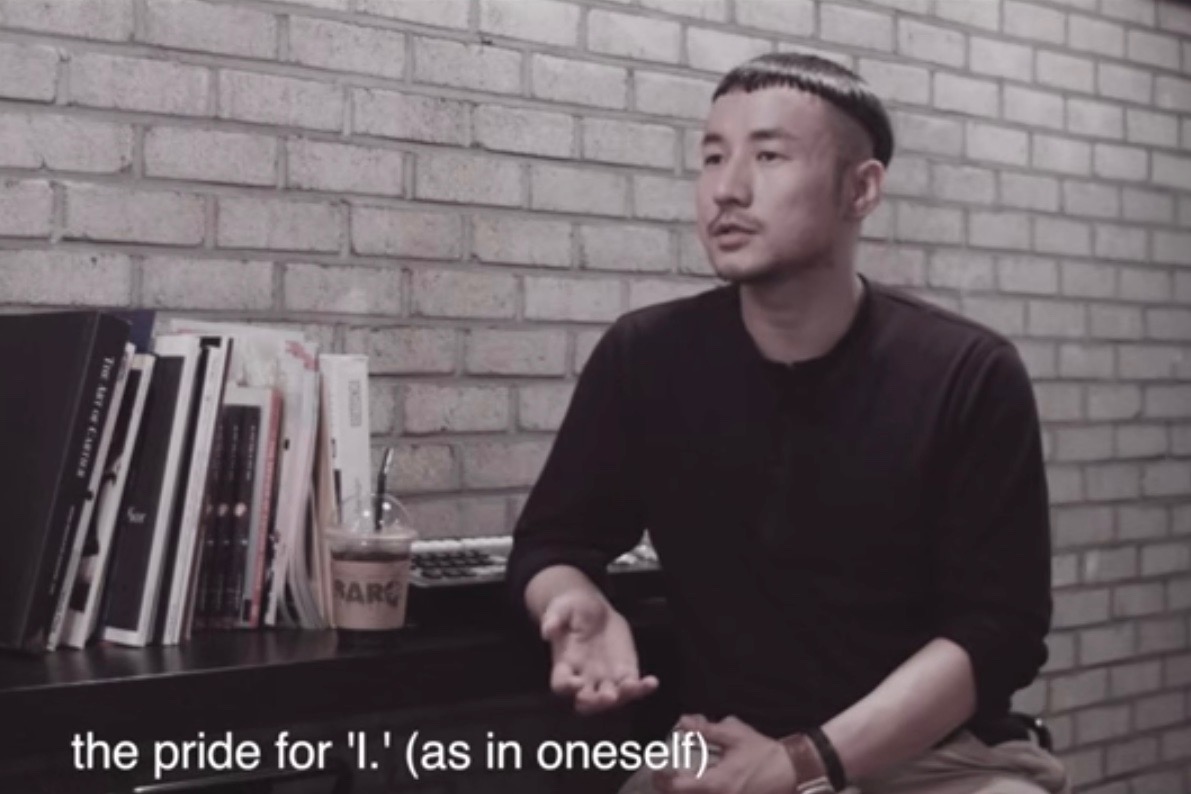 Justin Lim, South Korea's Unsung LGBT Icon, Dies at 32
Though I did not know Justin Lim personally, it is difficult for anyone having ventured into the wild Itaewon gay scene to not know of Lim or his legacy. Some of the best nights out in Seoul were created thanks to Lim, a South Korean man who was open to talking about his homosexuality, who also catered to a fringe community with an ever-growing sense of identity. Lim, among a handful of people who have pushed hard to promote South Korea's lively LGBT culture, suddenly passed away a week ago on Apr. 2. It isn't clear how he died; he was only 32 years old.
In mainstream South Korea, 'gay' usually equates to one man: Hong Seok-cheon — a charismatic celebrity also known for his many restaurants in Itaewon and TV appearances. Talented as he may be, and brave as he may be for being the first South Korean male celebrity to come out, Hong is all too often glamorized as the 'only gay in the village.' He can certainly be credited for making South Koreans more aware about what gay life is, but he is far from the only one making significant efforts for the country's LGBT community. Justin Lim, or Lim Chan-hyuk in Korean, was one such man.
Among Lim's many creations was Le Queen on the bustling street behind Hamilton Hotel in Itaewon, one of Seoul's most culturally diverse districts and close to the U.S military base. Le Queen, which recently closed its doors, was a small bar/club founded in 2013 which doubled as a drag show venue. The packed shows would often attract and thrill a crowd of party-goers and couples — gay and straight alike — who would come to root for their favorite queens. After 4 a.m., the music system would pump up, and the dance floor would transform into a hot, drunk and sweaty 'after club' attended by handsome young men stripping their T-shirts off, who would often pour out of the club basement onto the street above.
What was unique about Le Queen was its very presence on the main street, bringing gay culture one step closer to all. It wasn't hidden from sight like the many bars within Homo Hill, Itaewon's gay hotspot. Lim described in an interview that the sight of young hot men congregating on the main street had something of an "educational" value, pushing passersby to acknowledge that gay people do indeed exist in South Korea.
Lim was also known in the LGBT community for his other businesses, including the Looking-Star night club which would become one of the top three gay clubs in Itaewon. Until recently, revellers would have to pick between Pulse — a club which attracts slim, excited boys in their early twenties ready to show off their latest K-Pop dance moves on stage — or Gray, which caters to a slightly older (if not bulkier) crowd of men. Looking-Star comes somewhere in between, a place for all, including celebrities, according to Lim.
Lim wanted to promote the idea of the "everyday gay." He noted that in the past, most South Korean homosexuals had to be "weekend gays," separating their weekday straight 'lives' from weekend gay 'fun.' But he saw the two as the same. Wanting to cater to this idea, he organized casual meet-ups and events, and even a dining space — Hotel Pocha — for gays to get together, now no longer limited by the weekend. He even created his own gay party planning brand, JL Cultures; JL being an acronym of his name, but also meaning 'Just Life.' Parties he organized would draw large crowds; according to Lim, one such event organized under his brand in Jongno drew a crowd 600-strong.
Lim was instrumental in providing platforms for young homosexuals to embrace and celebrate their identity, but also in trying to make gay culture more commonplace and fun in South Korean society. The I:M Circuit Party was one such attempt. Circuit festivals, famous in North America and places like Barcelona for being the must-go rendezvous in the gay calendar, were gaining popularity in Asia. Lim decided to create a South Korean equivalent in 2015 combining K-pop, concerts, drag, gogo boys, DJs and a pool party. Though not necessarily a profitable venture, Lim said that it was an opportunity to gain experience and above all, provide an outlet for fun. And last year's I:M Circuit Party drew surprisingly large crowds from all across South Korea and Asia.
Justin Lim and business partner Cha Sevin discuss I:M Circuit Party 2015.
His sense of fun was frequently infused with an awareness of human rights: He organized and hosted fundraising parties to donate proceeds to the fight against AIDS and promote the human rights of South Koreans infected with HIV.
Justin Lim was nothing short of a culture content brainchild. In ways most of us will not notice at first, his legacy will leave a lasting impression on South Korean culture for many years to come. His death was not covered by the media; most South Koreans still do not know his name. But for those who knew him, as evidenced by Lim's heavily attended funeral and the online outpouring of grief, he was an inspiration and a heavyweight figure within the South Korean LGBT community.
For young gay South Koreans letting themselves go in the trenches of Gay Itaewon, it is easy to forget that things were never as accessible as they are today. It is thanks to people like Justin Lim that they are able to express themselves as publicly as they do now. Such a thing was impossible even to imagine before.
Cover Image: Justin Lim discusses the purpose behind the I:M Circuit Party. (Source: YouTube)
Become a subscriber to access all of our content.