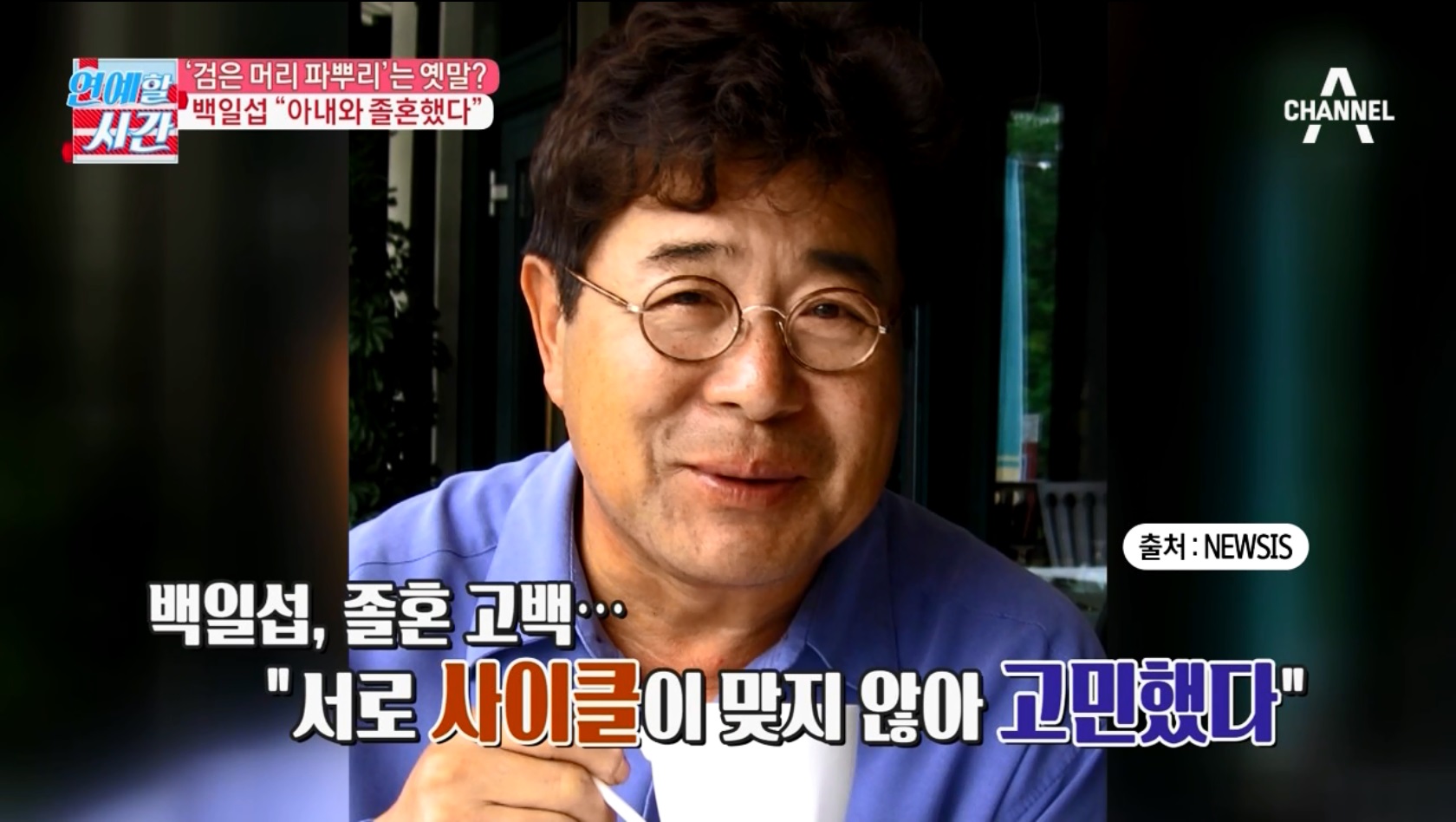 Being Single Yet Married: "Graduation from Marriage" Trending
Baek Il-seob, 72, is a veteran actor who has built a following from appearing in a widely popular travel reality show "Grandpas Over Flowers." He's been married for some forty years. He also hasn't seen his wife in over a year.
Back in November, Baek set South Korea abuzz when he declared on a talk show that he "has graduated from marriage." He is busy showing off just what that entails in a different television show, "Men Who Do Household Work." Recently he was seen visiting doctors, going on a diet and adopting a pet dog for companionship. All alone.
Termed jolhon in Korean, the idea of living apart from a spouse is attributed to a Japanese writer Sugiyama Yumiko and her book I Recommend Graduating from Marriage. It refers to staying legally married but being single for all intents and purposes. You can live alone, date and do activities in complete freedom from spousal meddling or nagging. Both men and women can participate in this lifestyle.
Last November Baek told cable channel TV Chosun about how he and his wife decided on jolhon.
The preference for jolhon in South Korea emerges as more seniors divorce. According to a 2014 report from Statistics Korea, the total number of divorce actually fell over a ten-year period between 2004 and 2014, from 139,000 to 115,000. But among couples married for 20 or more years, the number of cases jumped by more than 30 percent.
Such old-age divorces are romantically called "sunset divorce," but they have their drawbacks. While the attitude toward divorce has become more forgiving in South Korea, the stigma attached to it remains comparatively strong among the older generation. Children also frown upon official divorce, fearing scandal and negative effects on family dynamic.
Not all married couples can separate and call it jolhon. To 'graduate,' the marriage has to have endured for enough time, preferably yielding grown-up children. Freedom comes as a reward for steering the relationship to what's considered a successful conclusion.
Baek can claim to have done so; he has one son and one daughter. When asked why he decided to opt for jolhon, he said, "If you can remain respectful and affectionate toward one another, it's better to live together. But I can't do it. Because of my personality, [things have been rocky] from the very beginning of our relationship."
Still, his wife continues to live in their once-shared home. And he says he sends her money to cover living expenses. Separate but concerned. That seems to be the key ingredient for a healthy half-marriage/half-divorce.
Cover image: "Baek Il-seob confesses jolhon… 'I worried because we weren't compatible.'" (Source: Channel A)
Se-Woong Koo wrote this radar report.
Become a subscriber to access all of our content.