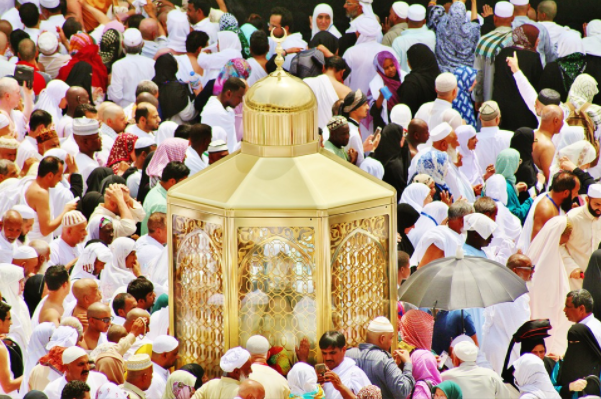 Islamophobia Erupts in South Korea after UK Terror Attack
Terror struck Manchester on Monday. The suicide bomb killed 22 people, while the 22-year-old bomber, Salman Abedi, reportedly had connections to al-Qaeda and ISIS.
Many South Korean netizens offered condolences to families of the victims of the appalling incident, but these were soon overshadowed by a tide of Islamophobia. Nasty comments flooded in, most of them slamming not the terrorist himself but Islam as a whole.
Islamophobia, or fear and hatred towards Islam, is not confined to the Unites States and Europe. Even in a country like South Korea, where the Muslim population isn't so large — Seoul Central Mosque in Yongsan estimates that about 100,000 people in South Korea are Muslim — the phenomenon can still be found.
According to the book 70 years of Korean Culture, popular enmity and discontent over Islam-friendly policies in South Korea is on the increase. In 2010, the Anti-Corruption & Civil Rights Commission reported that it had received 178 civil appeals opposing measures to make it easier for Muslims to gain employment in South Korea.
South Korea dispatched soldiers to Iraq and Afghanistan at the request of the U.S., the country's closest military ally. After the war, incidents like the decapitation of Christian missionary Kim Seon-il in Iraq in 2004, the Saemmul church hostage crisis in Afghanistan in 2007, and the joining of ISIS by a South Korean teenager in 2015 served to fan Islamophobia in the country.
Some use these events to argue that South Korea should stop embracing multiculturalism. Meanwhile, not only Muslims, but other racial and religious minorities have suffered as a result of Koreans' emphasis on "pure blood," or ethnic homogeneity.
Newly-elected president Moon Jae-in has called for the establishment of a new government body dedicated to managing ethnic overseas Koreans and immigration. But will his administration be able to alleviate xenophobic sentiment in the country?
Cover image: Muslim pilgrims surround the Station of Abraham in Mecca, Saudi Arabia (source: Max Pixel)
Become a subscriber to access all of our content.