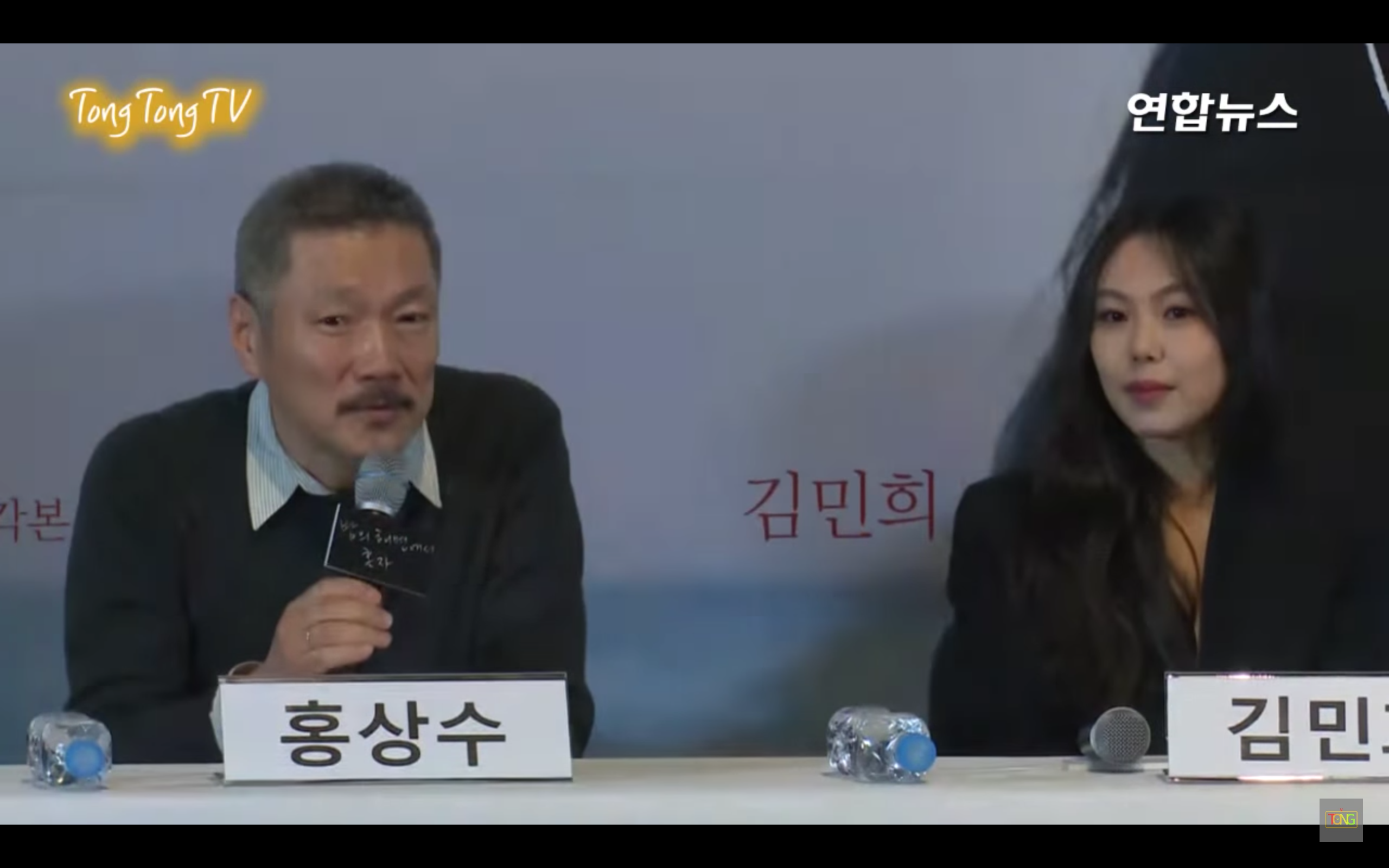 Hong Sang-soo Kim Min-hee Affair Leads to Ratings Sabotage
The film won Kim Min-hee a Silver Bear for Best Actress at Berlin International Film Festival. Foreign media loved it. But on South Korean websites, "On the Beach at Night Alone" is being slaughtered before it has even been released.
At home, filmmaker Hong Sang-soo's new work has drawn media attention overwhelmingly for his involvement in his extramarital affair with Kim, his "muse."
Ahead of its release date, Mar. 23, "On the Beach at Night Alone" has already received a flood of online ratings. These are largely polarized – winning either zero or ten stars — as netizens compete to condemn and defend the contentious couple. On average, ratings for the movie on South Korean websites are much lower than those on their Western counterparts, like Rotten Tomatoes and IMDb. On a popular South Korean portal website Naver, more than 1,000 ratings averaged out at 3.11 out of 10.
One Naver user slammed the movie as no more than a "justification of [Kim and Hong's] affair," awarding it zero stars. Many others used words like "immoral," "egocentric," and "shameless" to disparage the couple and their work altogether. Some netizens, by contrast, asserted the need to separate the film from reality, while some others accepted the pair's relationship as true love.
South Koreans hold their celebrities to high moral standards. Stellar showbiz careers are often brought crashing to earth by revelations of unethical activities such as adultery, gambling, drug use and prostitution. Condemnation of misbehavior commonly extends to the work of the celebrities involved: One means of generating disgrace is sabotaging online ratings with savage reviews, known as "ratings terror."
After rumors of the relationship first caused a stir last June, Kim became the object of this "ratings terror," which targeted her then-recent work "The Handmaiden." Before the scandal broke, many had actually praised her visibly improved acting in the film.
So far, just judging by the Naver ratings, "On the Beach at Night Alone" is inciting more intensely negative responses. The plot's resemblance to reality is uncanny: The movie centers on an affair between a young actress and a married filmmaker, not unlike Kim and Hong. Perhaps the uncanny resemblance is the cause of the stronger outrage this time from some viewers, who are lashing out online at the couple's almost nonchalant acknowledgement of their relationship when South Koreans are still largely disapproving of adultery.
While Hong insisted that "On the Beach at Night Alone" is not autobiographical, the veteran director is known for incorporating his real-life experiences into his films. Here, it seems, both audiences and the couple are blurring the line between the the silver screen and reality.
Cover image: Hong Sang-soo and Kim Min-hee first acknowledged their rumored relationship on Mar. 13 during a press conference about their recent film, "On the Beach at Night Alone." (Source: Yonhap News)
Jieun Choi wrote this radar report.
Become a subscriber to access all of our content.