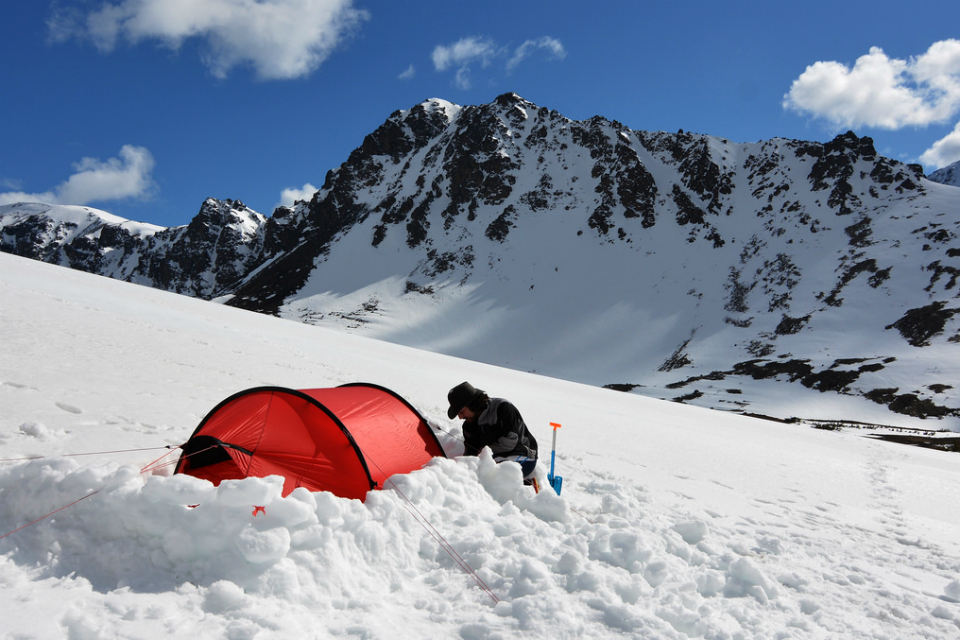 Good Luck Finding a Bed During the Pyeongchang Olympics
The Olympic motto is "Citius, Altius, Fortius," Latin for "faster, higher, stronger." It appears that the hoteliers and guesthouse owners of Pyeongchang, the mountain town where South Korea will host the 2018 Winter Olympics this winter, have been applying the second of these principles to their prices with a vengeance.
One prospective foreign volunteer told Korea Exposé she had been quoted a price of 13,500 Canadian dollars for 20 nights (675 Canadian dollars/508 US dollars per night) in Gangneung, the coastal city closest to most Olympic event venues, by ATPI Sport Events, a Canadian Olympic ticket and accommodation booking portal site.
Korea Exposé obtained an on-line quote from ATPI of CAD 669 (USD 504) per night for Feb. 9-12 (Fri-Mon) for "standard" accommodation, at the beginning of the games. This equates to roughly 568,000 South Korean won at current exchange rates. The same motel, contacted by phone by Korea Exposé on Tuesday, quoted 53,000 won per night for a stay of Jun. 16-19 (Fri-Mon) this year.
In other words, the ATPI rate during the Olympic period is more than 10 times that of this summer's standard price. (50-60,000 won is a fairly standard motel room price for provincial towns.) The same motel also told Korea Exposé directly that it was fully booked for the Olympics period, suggesting that the rooms had all been bought by intermediary organizations such as ATPI.
Meanwhile, Cyprus-based Isfield Hospitality (website: www.pyeongchangaccommodation.com), which appears near the top of a list of results of a Google search for "Pyeongchang 2018 accommodation," responded to an email request with a list of rates for an 18-night stay covering the Olympic period that ranged from USD 193 for a coastal university room to USD 2,900 per night for an entire apartment. Motel rates started at USD 310.
So what is the best way to find affordable accommodation during the Olympics? The official Pyeongchang 2018 website does not seem to offer much help. The "Accommodation" section of its English-language version gives visitors a choice of redirection to the websites of three local governments: Pyeongchang, Gangneung and Jeongseon. The Olympics website does not explain where any of these are located, or which events they are closest to.
The Olympics website link to the Pyeongchang county website takes visitors to a Korean-language page about traditional markets. Visitors must navigate to the website's English version and find its actual accommodation page, whereupon a choice of motels/inns, pensions and hotels/resorts appears.
The Pyeongchang, Gangneung and Jeongseon accommodation pages all list "Gangwon Translation services for foreign tourist" (sic) as an English-language inquiry option, but this turned out to be "for taxi drivers only" upon calling. Also listed is the Korea Travel Hotline (run by Korea Tourism Organization), but the friendly advisor here referred Korea Exposé back to the official Pyeongchang 2018 games site, as well as suggesting a call to Gangneung Tourist Information Center.
The latter asked Korea Exposé to phone back the following day, when a better English speaker would be in the office.
Three Pyeongchang motels contacted directly by Korea Exposé were unable to offer English language service. When called a bit later by a Korean speaker, all three said they had not decided on their prices for the Olympic period and could not take reservations until autumn.
In short, booking cheap Olympic accommodation directly for a non-Korean speaker is not at all easy.
A silver lining may be appearing, however: Local hospitality and events organizer Daniel Gray, who has been involved with preparation for the games, said, "Tickets aren't selling out. It looks as if there won't be a shortage of accommodation after all." After initial excitement drove accommodation owners to crank up rates in anticipation of rampant demand, Gray estimated that typical hotel room prices for the Olympic period had now fallen from USD 450 to 300 per night, and could drop further to around 200 by the time the games began.
"If that means people have a good time at the Olympics and don't come away feeling they've been ripped off, that's a good thing," said Gray. 
Jieun Choi contributed to this report. 
Cover Image: Camping in the Chugach Mountains, east of Pyeongchang (Source: Flickr)
Become a subscriber to access all of our content.